Making the most of your Payment Link
11 August, 2022 · 5 min read
ANNA's Payment Link is one of the handiest features included in our Business Account, but lots of our customers don't realise just how useful it is. So here's a rundown of everything you can do with it.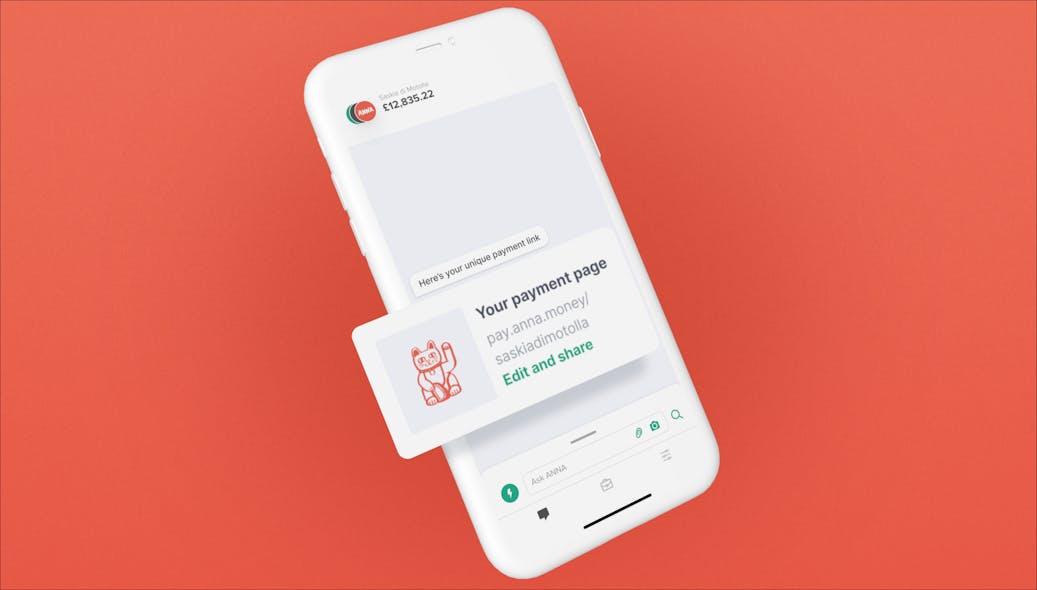 Missed previous news about payment links? Read the launch post and the previous update
What is it?
The Payment Link is a short link (to your own unique ANNA webpage) that lets your customers pay you straight into your ANNA account. They don't need to know your bank details, and you can even add your business name and logo.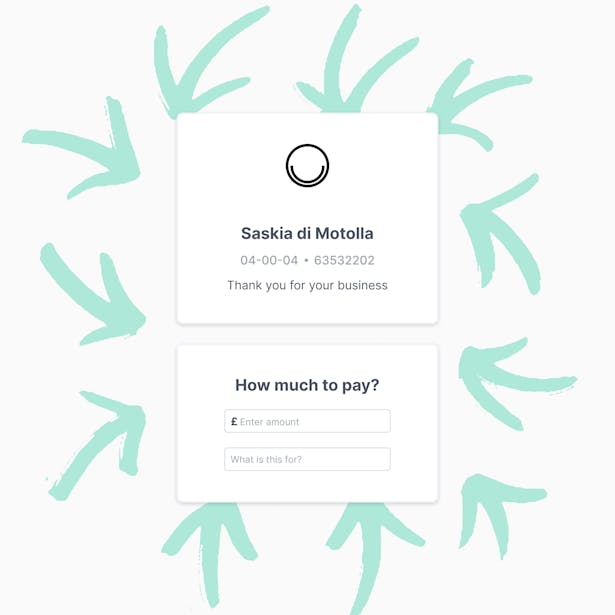 How can customers pay me with the Payment Link?
ANNA customers can ask for their payment link within the app, via chat, or by choosing 'Get paid now' from the Thunderbolt menu. The payment link can be sent to whoever owes you money!
Clicking on the payment link takes your customers to your unique payment page where they enter the amount they want to pay you, and an optional reference. You can also customise the link by specifying  an amount and reference. Your customers can pay you directly from the page in two ways.
Firstly, by choosing to pay by bank transfer. Using Open Banking technology via our partner TrueLayer, your customer can choose from a list of supported banks, and are taken to their own banking app where they can approve the payment and pay directly from their account.
Alternatively, if you have Stripe set up on your ANNA account, customers can pay you by entering their debit or credit card details directly on the payment page. To learn more about how to accept Stripe payment, please read our Stripe integration post.
And just like that, you got paid!
Can I customise the Payment Link?
The beauty of the link is that you can create a unique page for every different transaction. For example, if you want to charge a customer £160 for repairing a fence, just tap in those details and you'll get a link you can send a customer with those fields already filled in. Then all they have to do is make the payment.
How can I use the Payment Link?
You can use the Payment Link in a few different ways. For example, if you run a shop you could use it instead of a card reader. If you want to take a payment in person, you can quickly share the link with your customer there and then. This is particularly handy if your card reader has a habit of breaking down.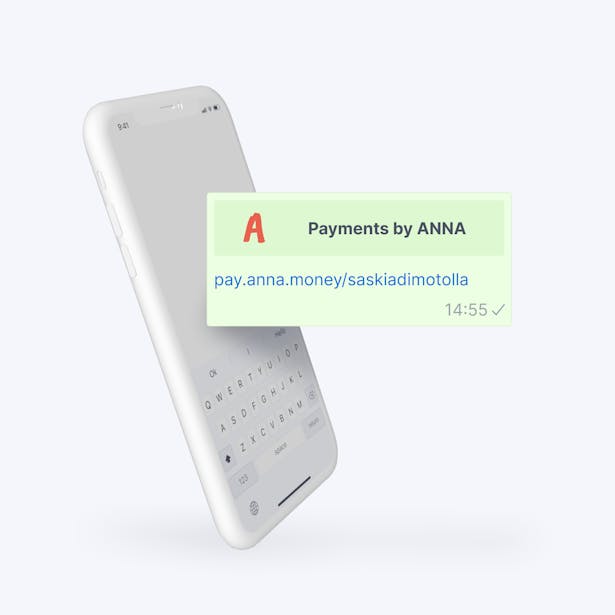 If you already communicate with your customers through email, WhatsApp or Facebook Messenger, the Payment Link makes perfect sense. Just ping a customer the link and they can pay you straight away. Ker-ching!
You could also drop the Payment Link on your website, effectively transforming any webpage into an e-commerce site!
How much does the Payment Link cost?
Every month the first £200 you receive through your Payment Link is free. After that you're charged 1% per transaction.
Open a business account in minutes
Take the load off with ANNA, the business current account that sorts your invoices and expenses.
Enter your mobile number
Get a business account and a debit card that miaows
We create, send and chase up your invoices
We snap and sort your business expenses
Never miss a deadline, with handy tax reminders