A business account that calculates your taxes
Better than just a business bank account
Sign up for an ANNA business account and you get a debit card and tools to grow your business, from expenses to VAT. ANNA even chases your invoices – and woofs when you get paid.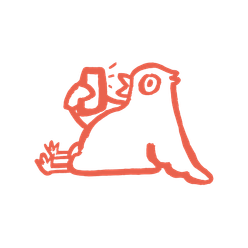 Sign up in a tap, tap
Opening an ANNA account takes as little as 3 minutes. Then you'll get your ANNA Mastercard® within 5 working days.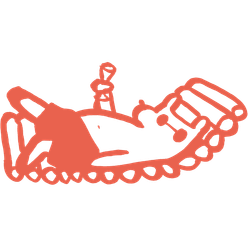 Tame the admin
ANNA creates, sends and chases your invoices. It tracks your expenses and can even sort your VAT and tax.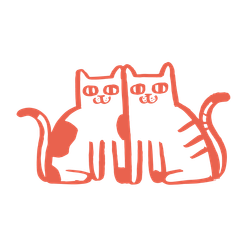 24/7 chat support
Got a question or need help? Our Cardiff-based support team is available 24/7 on the ANNA app.
Business account
Track your money on your mobile
Business doesn't stand still - join ANNA and get the business account that can keep up with you, wherever your business takes you.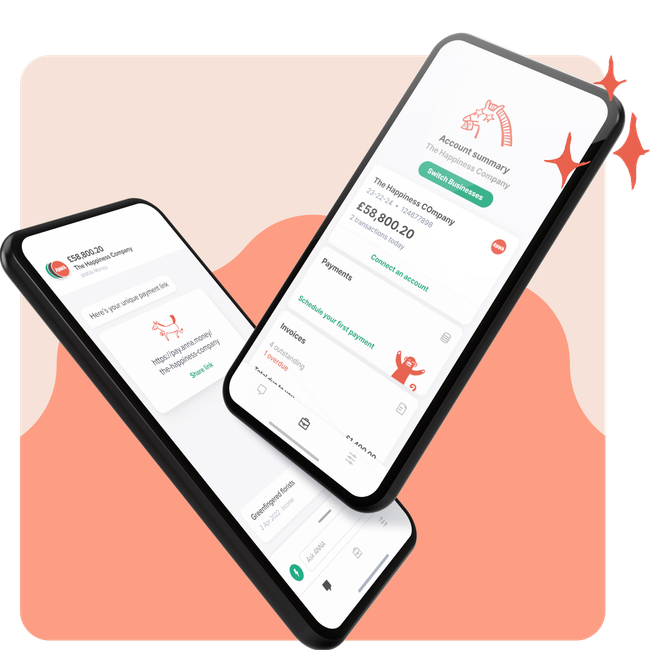 Invoicing software
Handover your everyday admin
With ANNA you can look after your cash flow by creating, sending and chasing your invoices. Just create the details in chat and you're done.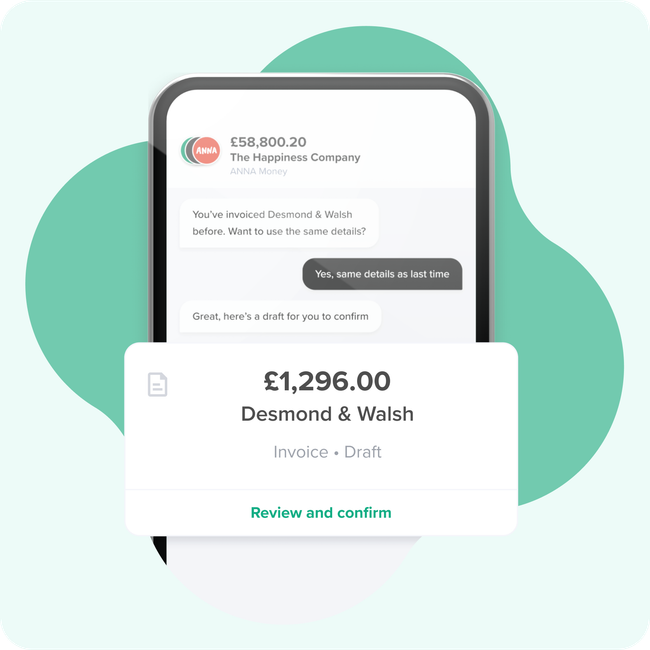 Small business accounting
Bye Bye, paper receipts
Piles of receipts getting you down? Snap a pic of your receipts and ANNA automatically sorts them and attaches them to the right transactions.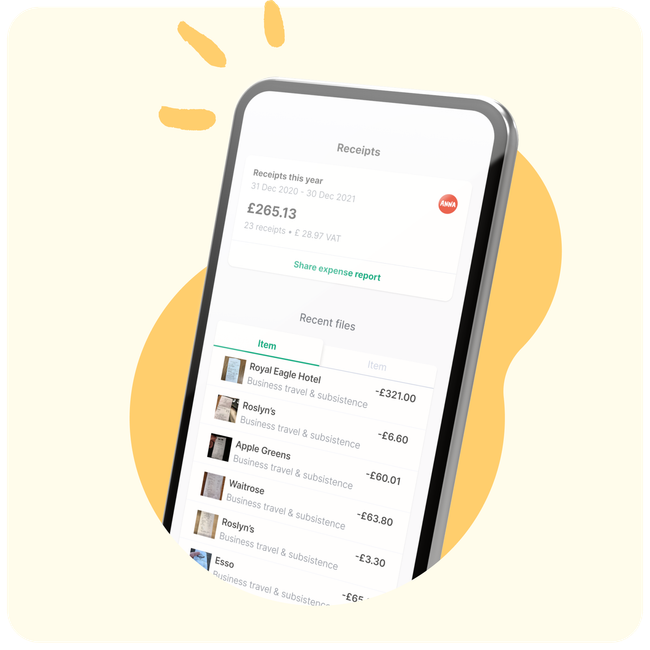 Register a company in the UK for free
Quick and easy company registration
ANNA can help you officially register a company with Companies House, and get your business banking and taxes sorted.
Choose a company name
Add extra features – like a virtual office address to keep your home address private
Share a few details about your business
We'll notify you when your application is complete
Register a company
ANNA for accountants
Basic bookkeeping, sorted
Accountants, life is easier when your clients use ANNA. You get realtime access to account transactions, shareable statements and account integration.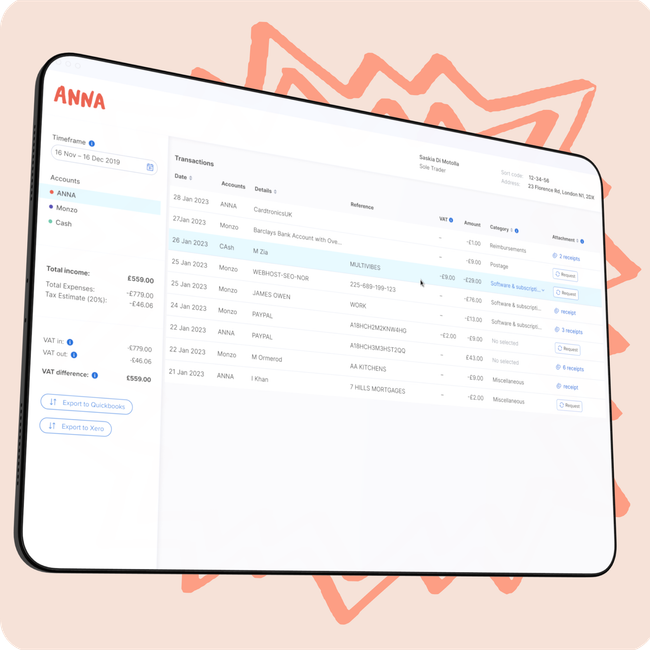 Did you know?
Over half of ANNA customers work from home. That's the life.
What does ANNA cost?
Start at £0 a month
Simple, no frills pricing
We know you need to keep a grip on costs, so our monthly fee starts from £0, including free ATM withdrawals and transactions. If you don't use your account one month, you don't pay the monthly fee.

Time saving
Keeping track is a doddle with your business accounting and admin in one place.
Connect accounts
Get an overview of all your finances by linking your other bank accounts with ANNA.
Tax reminders
Never miss another tax deadline. We've got your back for financial admin.
Sign up in less than 5 minutes
ANNA is a business account with an assistant that sorts your financial admin. And it's all free while you're starting up.