Put money to one side with Pots
22 November, 2022 · 3 min read
You've asked for them, and now Pots are finally here! You can now put money aside for legal things like Tax or VAT, or the things that you need for your business – like a new van or new equipment (or even your Christmas party).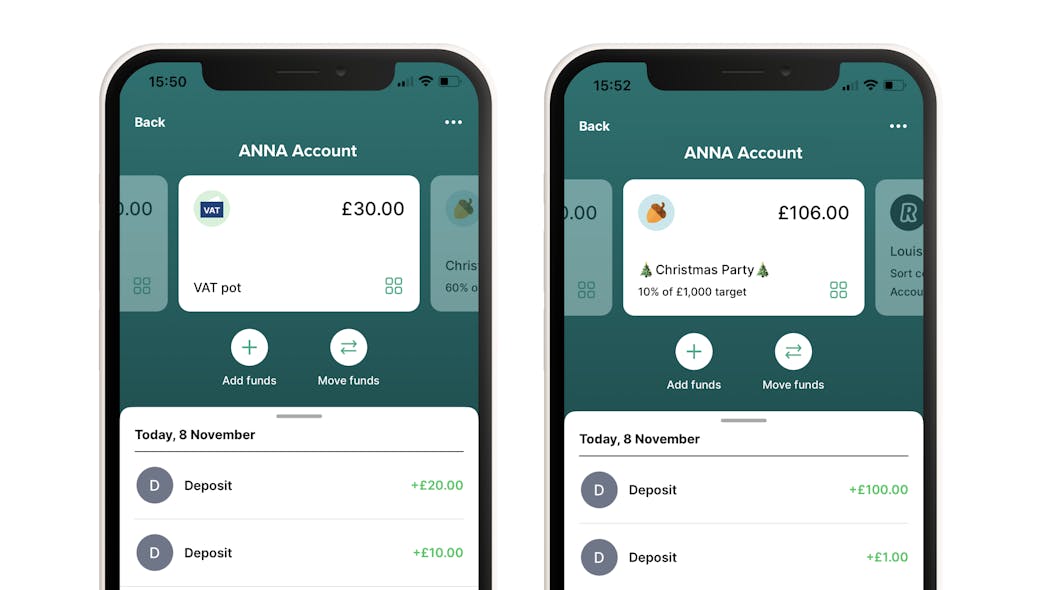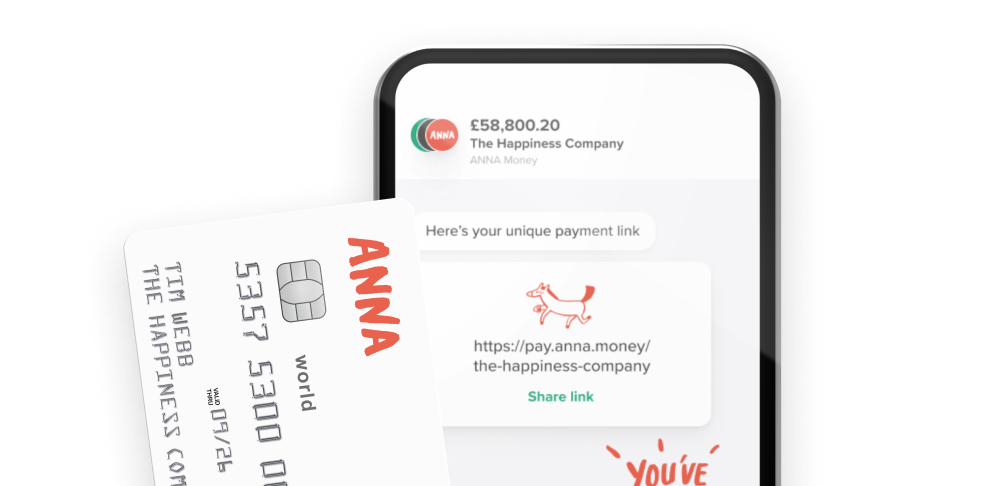 Open a business account with ANNA and get your taxes sorted
With ANNA you get a debit card, automated bookkeeping, a personal payment link, 1% cashback and 24/7 customer support
What are Pots?
Pots are ways to keep the money in your ANNA account in separate piles, so you can set them aside for specific goals. So if you want to set money aside to pay your VAT bill you can use a pot just for that, knowing the money is kept separate from the rest of the money in your account.
Pots are easy to create
Just type "pots" in chat, and we'll help you set them up in a few easy steps.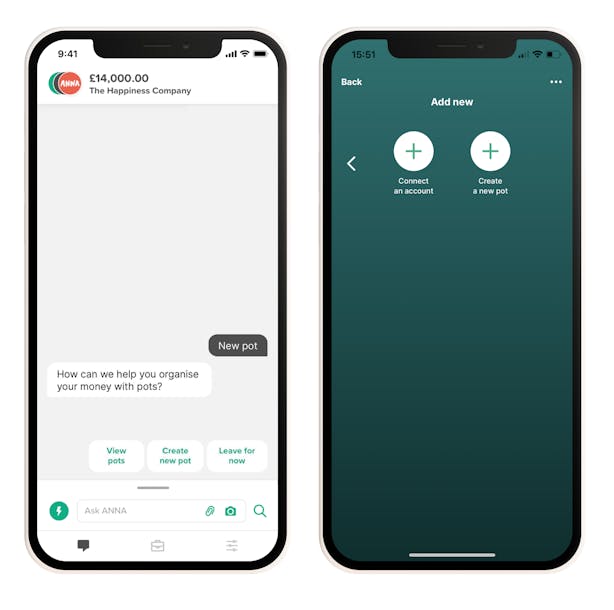 You can create and manage your pots from chat, or from the end of your account carousel or the three dot menu
Save the way you want
You can use Pots in a couple of different ways; you can transfer money in and out of Pots as you want, or you can set up an auto top-up.
With auto top-up, you can set a percentage of income payment (and send a chosen percentage of all your income directly into your pot) or you can set a recurring payment at the interval of your choice.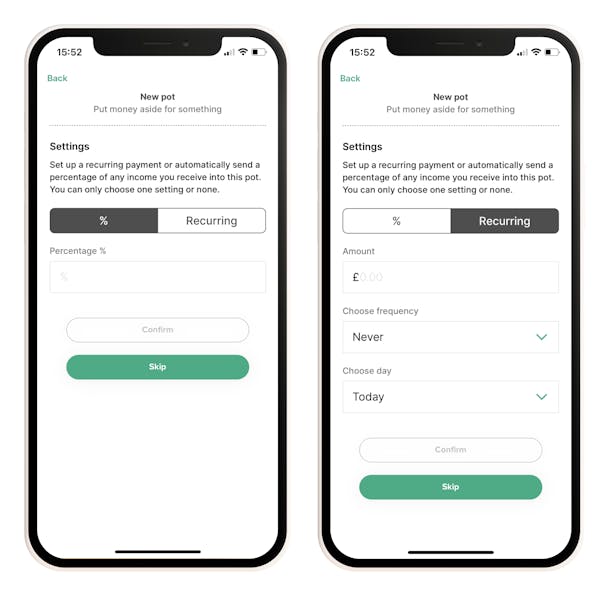 Set up an automatic percentage of income top up, or set up a recurring top up at the intervals of your choice.
What it costs
If you're on our Pay as you Go plan, Pots cost £1 per month. If you're on our Business plan you get 2 free Pots per month and if you're on our Big Business plan, you can have unlimited free Pots each month.
Open a business account in minutes
Take the load off with ANNA, the business current account that sorts your invoices and expenses.
Enter your mobile number
Get a business account and a debit card that miaows
We create, send and chase up your invoices
We snap and sort your business expenses
Never miss a deadline, with handy tax reminders