Your ANNA payment link: a new handy way to accept payments
25 June, 2020 · 2 min read
We're always looking for easier, more convenient ways for you to get paid. So we're suitably excited to introduce a handy new way to receive payments: a personal link that clients can use to pay you – direct from their online bank. You can use it as your payment method for online stores on Instagram or Facebook as well.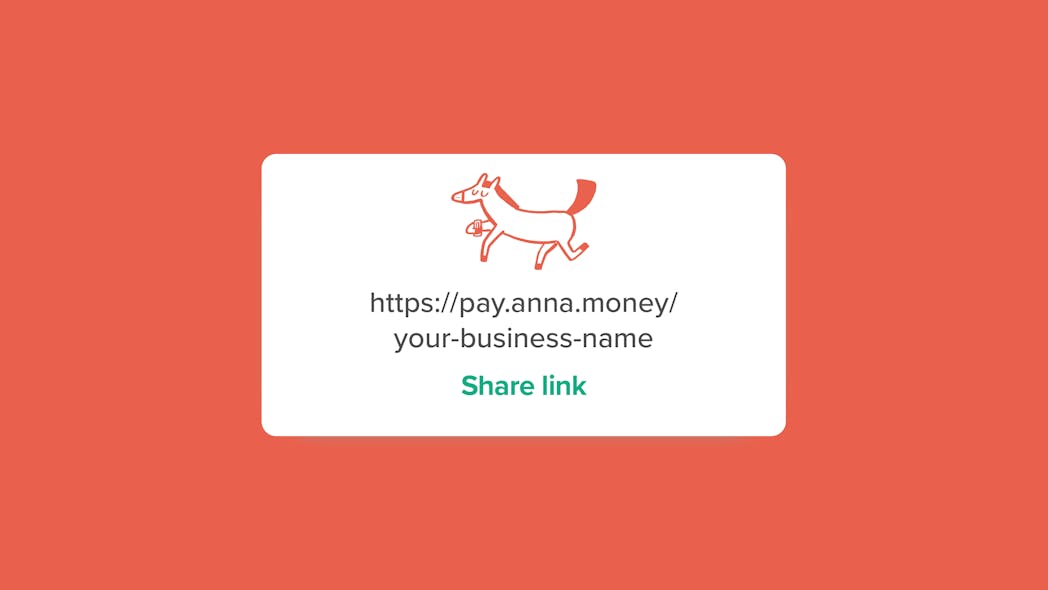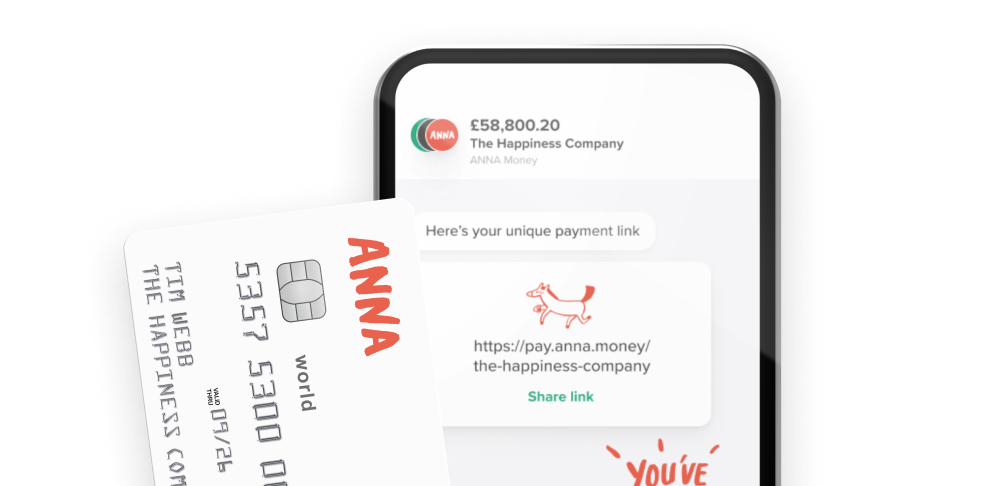 Open a business account with ANNA and get your taxes sorted
With ANNA you get a debit card, automated bookkeeping, a personal payment link, 1% cashback and 24/7 customer support
How do I create online payment link?
It really is very simple:
Go to ANNA chat and hit Get paid
Choose Get payment link
Share the link via text message, email, or however else you want.
Get paid. Ker-ching!
How does someone pay by link?
All your clients need to do is click the link and enter the amount to be paid – they'll be taken to their online bank to approve the payment. It all happens through the Open Banking protocol – it's secure and is free of charge for both you and your client. Want to know more about Open Banking? Read our article.
It takes from 15 minutes up to an hour for your money to arrive, but we let you know in the chat when the payment is initiated (that means when your client has approved the payment on their side). After that, you also get updates when the money goes through or if the payment is cancelled.
Once you've got your clever new link, feel free to add it to your business card, your social pages, or at the bottom of your emails. So everyone knows how to pay you. Feel free to let us know in chat how you're using your link, or if there's anything else you'd like us to add or improve!
Open a business account in minutes
Take the load off with ANNA, the business current account that sorts your invoices and expenses.
Enter your mobile number
Get a business account and a debit card that miaows
We create, send and chase up your invoices
We snap and sort your business expenses
Never miss a deadline, with handy tax reminders