The quick, easy way to file your VAT Return
Automatically calculate your VAT within ANNA, or upload your VAT Return as an Excel spreadsheet and file it to HMRC in a jiffy. It's simple, easy and fully compliant with Making Tax Digital.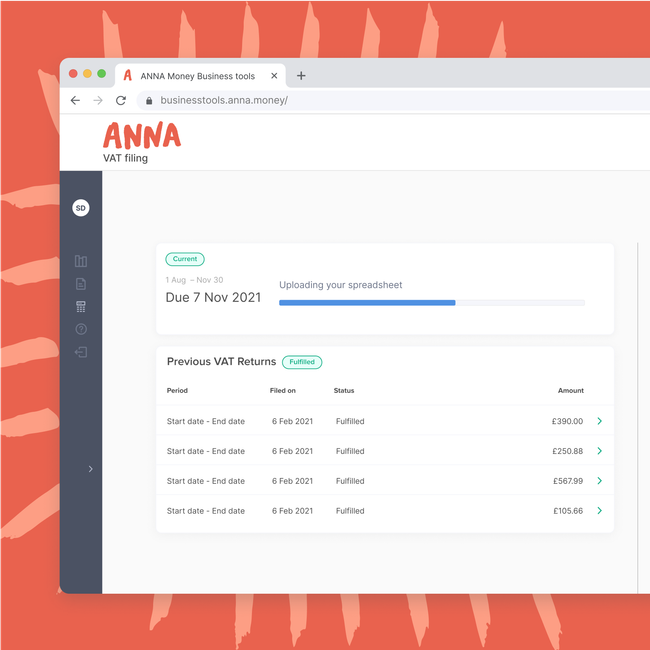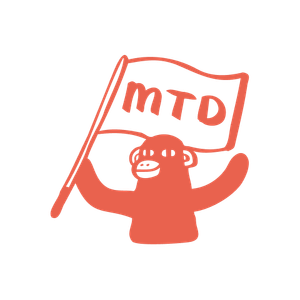 MTD bridging software
File VAT from your Excel spreadsheet for free
Submit your VAT Return from any Excel or Google Sheets spreadsheet. It's MTD-compliant and the first filing is free. Subsequent filings cost £3.50+VAT each.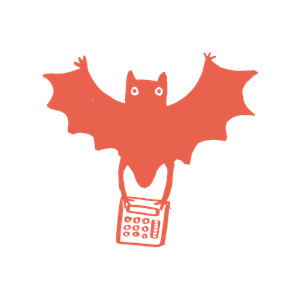 Prepare your VAT return
No Excel file? We'll calculate your VAT automatically
Connect your business bank account and we'll calculate your VAT and file it for you, for just £6 a month.
How it works
If you've already prepared a VAT Return in an Excel file, then you can just upload and submit it.
If you don't have a prepared VAT Return, we'll do it for you. Just connect your bank account. ANNA automatically sorts all your transactions into VAT categories and extracts the VAT from your receipts.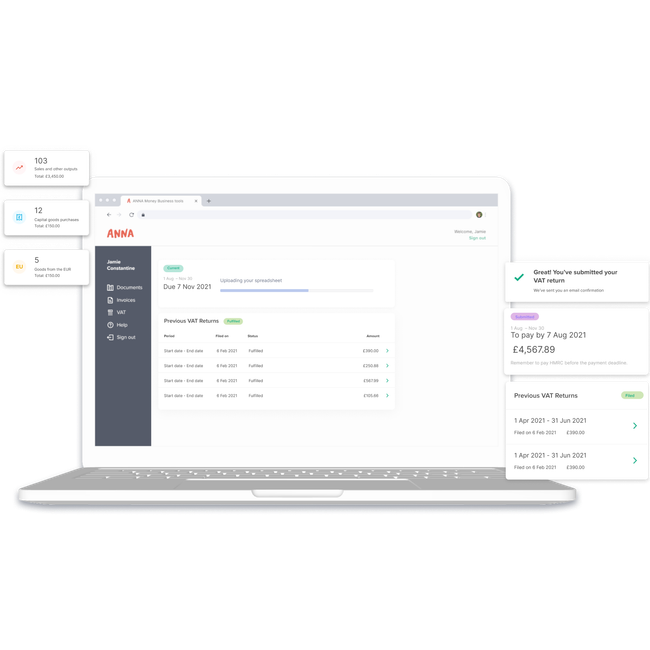 Watch the video
How to file a VAT return to HMRC using a spreadsheet
Is it free?
It is free the first time you file your VAT Return through ANNA. After that, it costs £3.50 + VAT per filing.
As well as filing VAT Returns, ANNA provides plenty of other useful business tools. The majority of them are free, some involve a small fee.
Compare VAT filling providers
Cost
Web tool
Card payment per filling
Use your own spreadsheet in any format
Google sheets and Excel add ons
Tool for accountants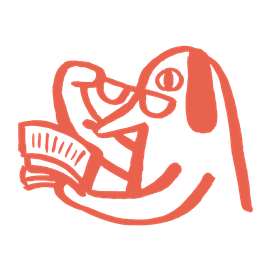 MTD Bridging software for accountants
Are you an accountant?