Tax services
One less thing to worry about
Life's full of surprises, but don't let your tax bill be one of them. Stay one step ahead of HMRC, with handy tax reminders and tax estimations as you earn.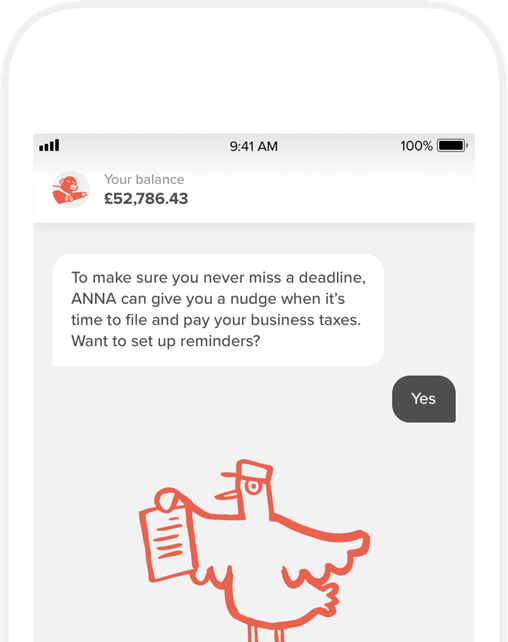 VAT tax reminders
Never miss a deadline
Based on your business, we'll send you reminders about upcoming VAT, corporation tax or self-assessment requirements so you can stay ahead of the game.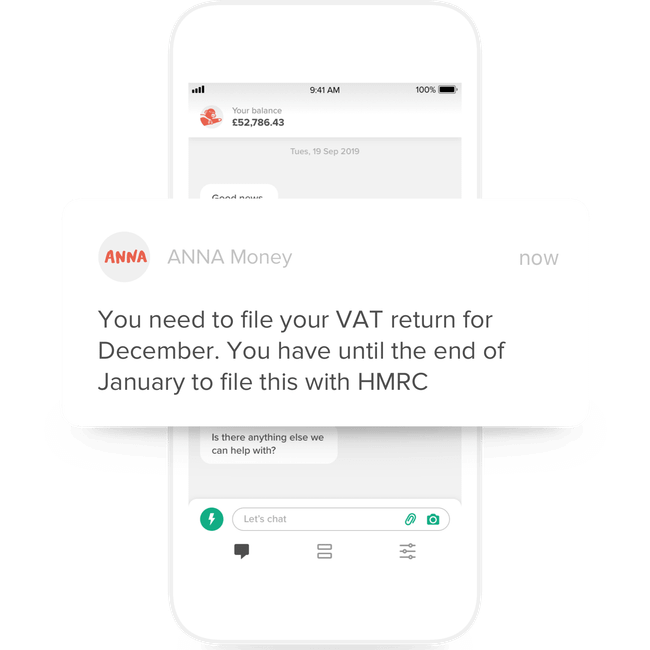 Tax calculation
Keep your tax bill in check
Like the best boy or girl scout, ANNA always keeps you prepared. Our in-app calculator estimates how much income tax you owe as you earn, helping you avoid unexpectedly high tax bills.
Coming soon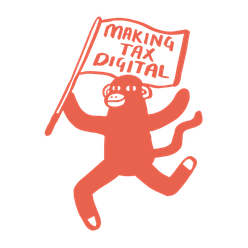 Tax filing to HMRC
Make your tax return a doddle
We're making ANNA fully compliant with HMRC's Making Tax Digital requirements. In a nutshell, that means you'll soon be able to submit your financial data directly from your ANNA app to HMRC. Hello easy-peasy tax returns.
Did you know?
Over half of ANNA customers work from home. That's the life.
Sign up in less than 5 minutes
ANNA is a business account with an assistant that sorts your financial admin. And it's all free while you're starting up.