Celebrating self-employed working mums this Mother's Day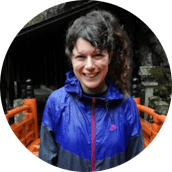 Who runs the world? Mums, probably.
Mother's Day will feel quite different for many mums this year, and some might not be in the mood to celebrate. But we think it's important to recognise hard working mums everywhere, so we're sharing some stories from two ANNA customer mums who have been raising small businesses alongside their families.
Here's what Sabina and Beki have to say about career challenges and triumphs, and how they balance work and family life. (Hint: it involves a large G and T)
Meet Sabina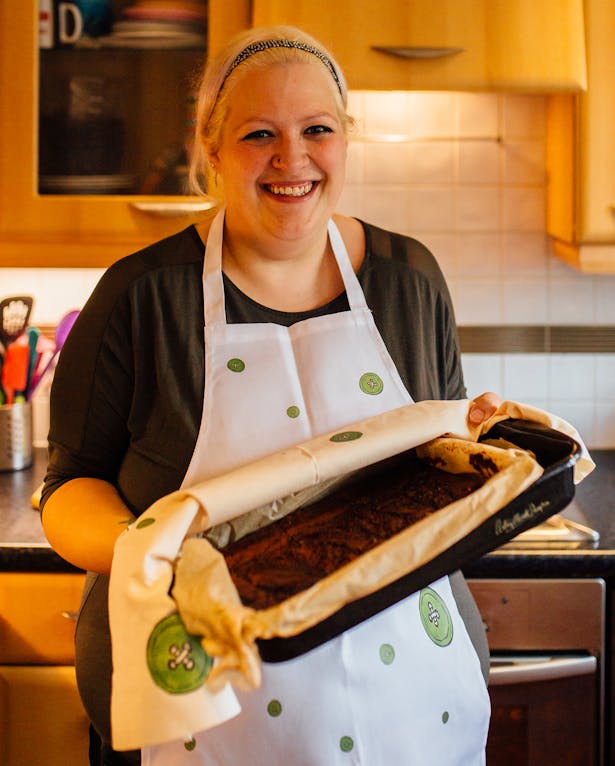 You might recognise Sabina from her interview in The Hustle, our small business zine. She sells everything from brownies to handmade jewellery on her online shop Annly – and that's on top of looking after three kids aged from 3 to 12! Here's how she gets things done.
Could you describe a typical working day?
Every day is different. I have three kids, aged 12, 10 and 3, and my middle child is disabled so there's something different going on all the time. The only thing which stays the same is school drop off and pick up, so I work around my kids' schedules. Luckily my work is flexible, and I can manage my customers' expectations if something comes up. 
What is your biggest challenge as a working mum?
Prioritising. I can feel guilty when I'm working, especially when the kids are home. Mum-guilt is real – but Dad guilt exists, too!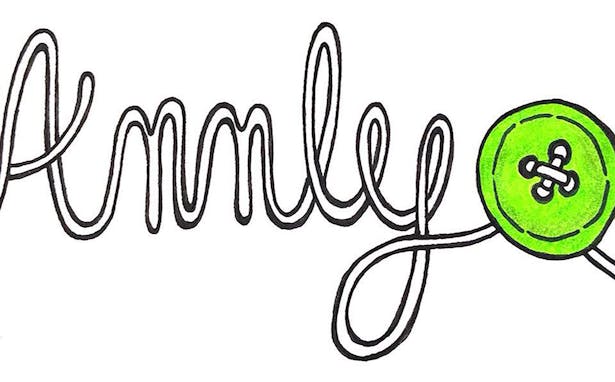 Do you have any tips or advice for mums returning to work?
Go for it. Especially if you want to set up your own business, you're only going to get out of it what you put into it. And look for support in the community around you. I did a crowdfunding campaign to help launch my business back in December 2018, and I get business advice from a local entrepreneur networking group that I'm a part of called The Business Collab. 
Where I live in Sheffield the council offers free business advice for three years, so I get advice on taxes and marketing, and I've got a 121 business advisor – who is also a friend now! So yes, definitely don't be afraid to ask for help. 
What career advice will you pass on to your children?
Not to give up. I still don't know what I want to be when I grow up, but pursuing the things I love has led to my own business. I'll encourage my kids to do the same.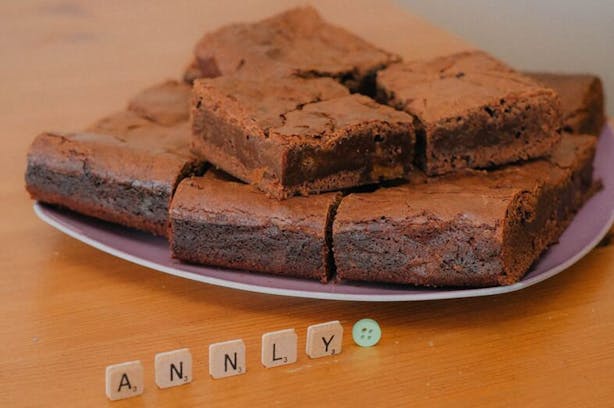 What's the best piece of advice you've received from your mum?
My brother and I have pursued quite different paths in life, and she's always supported us both. Feeling supported in whatever you choose to do is really special. 
How would you like to spend mother's day this year? 
With everything that's been going on recently, I'm just looking forward to being together with my family. Watching a film, and having some treats. I bake for my business, so I don't need anyone to make me a cake – we've already got plenty of brownies. 
And finally, what special ingredients would go into an Annly Mother's Day brownie? 
This year I've actually made Mother's Day gift bundles that are inspired by roses, so I've got a brownie flavoured with rose water with edible petals on top. It's delicious!
Introducing Beki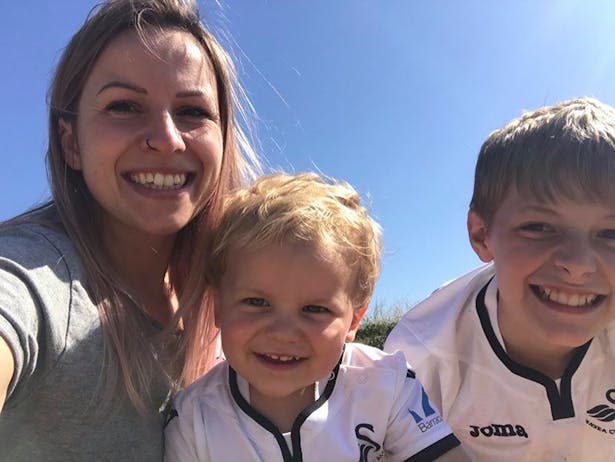 What Beki doesn't know about wearing multiple hats isn't worth knowing. By day she's a 101 telephone operator, and by night she's developing her homemade pizza business into a profitable side hustle. We chat to her about 'the balancing act', mum guilt and the best pizza toppings a mum could ask for. 
What's the best thing about your job / side hustle?
Making pizza for a living means we get to eat it! My two year old's favourite sentence is "Mummy pizza trailer, pizza my tummy, mmm!"
Could you describe a typical working day in a few sentences?
Whilst the business is still in its early days (I still work for the Welsh Ambulance service, and my business partner is a home carer) we come home from work, collect the kids, then work on the pizza business and do taste testings in the evenings. Our kids are usually running round up to no good behind the scenes somewhere. Once we're fully up and running it'll be Daddy Daycare!
What is your biggest challenge as a working mum?
I know the cliche is 'the balancing act' but having a toddler I'd certainly say staying patient is a challenge after a long day when those terrible twos kick in! Plus, have you ever tried phoning a client with a two year old in tow?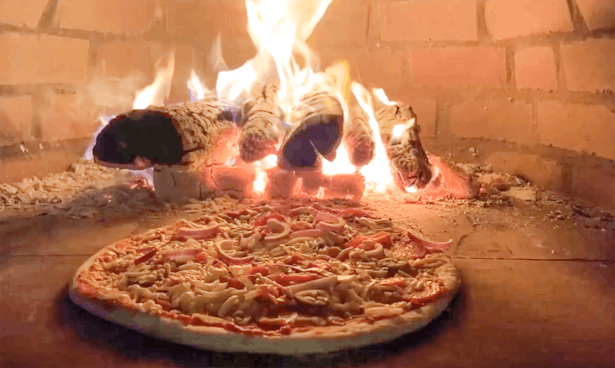 Do you have any tips or advice for mums returning to work?
Do NOT worry. I'm very big on 'winging it.' Don't get me wrong, there's been times of worry (mainly over childcare) but I've yet to let anyone or myself down. Your child can, and will, cope without you. FYI Mum guilt disperses with wine and pizza! 
What career advice will you pass on to your children?
Go for it! I will never not support my children from jumping headfirst into a seemingly stupid idea.
What's the best piece of advice you've received from your mum?
I had to ask her this, as I generally don't listen to good advice, or my mother (sorry Mum). She said 'don't spend money you don't have'. Great business advice!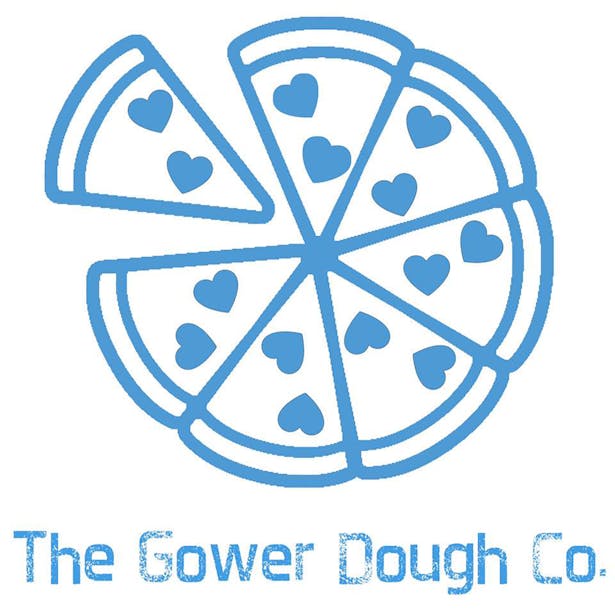 How would you like to spend mother's day this year? 
My partner will be at work and my little one will be up at 6am, so hopefully I'll spend some quality time with my boy, baking and watching Toy Story.
And finally, what toppings would you put on a Gower Dough Co. mother's day special pizza?!
Something she doesn't have to share! I'm a big fan of roasted veggies, such as peppers, courgettes and aubergines and goat's cheese – plus a large G and T on the side!
Mum-trepreneurs take note! If your side hustle is taking off and you could do with a hand managing your business admin, take a look at how ANNA can help with small business accounting. It's guaranteed to leave you with more time to spend with your youngsters. 
About the author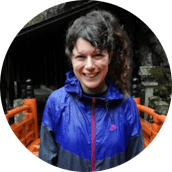 Lily Smith is a National Film and Television School trained writer, currently freelancing at ANNA Money. She's collaborated with remarkable, inspiring people and together they've won Gold Lions, D&ADs, and secured $9M in Google Ventures funding.
Read more of Lily's writing
Open a business account in minutes
Take the load off with ANNA, the business current account that sorts your invoices and expenses.
Enter your mobile number
Get a business account and a debit card that miaows
We create, send and chase up your invoices
We snap and sort your business expenses
Never miss a deadline, with handy tax reminders