7 steps to get a mortgage when you're self employed
19 March, 2020 · 4 min read
So you're self-employed, running a business, your own boss. It's going well, so you're straight onto Rightmove to check out which house to buy. But when you're self-employed a mortgage can feel like it's never on the cards.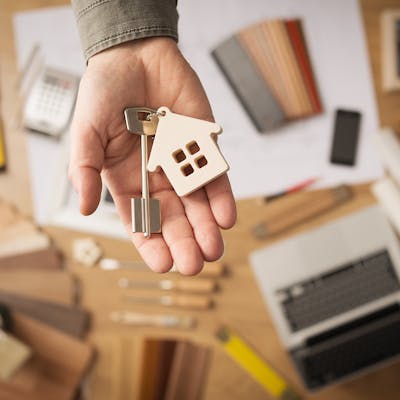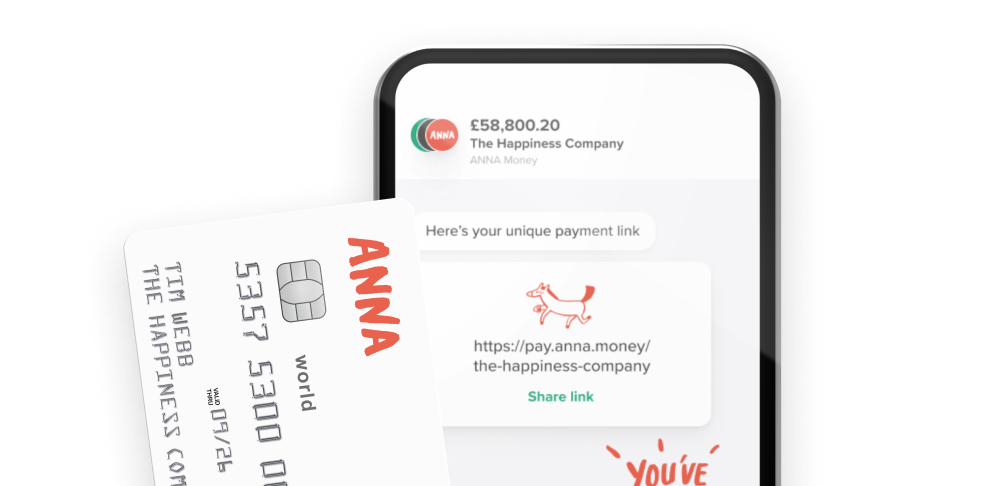 Open a business account with ANNA and get your taxes sorted
With ANNA you get a debit card, automated bookkeeping, a personal payment link, 1% cashback and 24/7 customer support
You're trustworthy, right? You'd pay back a loan if you got one, even a (really) big one? Of course you would, you're great. But if you're asked to prove how trustworthy you are, that's what getting a mortgage is about. It might not be easy, but there's still plenty of ways to get in the best shape for that mortgage application. You just need to get everything in order. And earn lots. And stop looking at that really nice house - try that one down the dodgy end of the road. That's better.
Here are some steps you can go through to make sure you're proving your best self to the lenders. Just remember that there's no such thing as a self-employed mortgage - just lenders who will listen to your case and make a decision based on what you present to them.
1. Talk to your current bank
If you've been with your bank for a long time, they know your financial history better than anyone. Perhaps you've paid off loans before, or they can see your previous income, so they may be a better option than a brand new lender. Get them to tell you how much you can borrow - just don't take your bank's first offer or believe their claims of "we're giving our loyal customers the best interest rates". It's rarely true. If you want to avoid going into branch, all the banks have easy online calculators to see what you could borrow.
2. Get a big deposit
OK, we know this is a hard one. But the lower the loan to value (LTV) ratio you are asking for, the better your chances of getting accepted. The ideal LTV is 60% (i.e. borrowing 60% of the value of the property) to unlock the market's best interest rates. The higher the LTV, the higher the monthly repayments (as a rule of thumb).
3. Consider how long to fix for
This could be quite important based on how much you intend to earn in future years. An example might be; If you can fix your interest rate for 5 years, you will typically pay higher monthly repayments than an equivalent 2 year deal - but you won't have to keep proving your income every 2 years when you renew your mortgage deal, giving you some flexibility in your earnings (making the most of your self-employment status for a couple of years).
4. Get a credit rating boost
There are ways to boost your rating and get a clean bill of financial health - you just need to prove your finances are actually healthy. Use a credit card to pay for stuff (shopping, entertainment, travel) and pay it off in full every month. This proves you can be trusted with credit. Clear your debts, including things like PCP payments on cars. Debts are subtracted from your earnings when your borrowing capability is calculated - they're like weights around your ankles when you need a mortgage. Just don't apply for more than one credit card as that puts a warning on your file that you're searching for credit (not good).
5. Keep your taxes and accounts up to date
Many self-employed people are company directors, and having a clean set of accounts is absolutely vital. No missed VAT payments or late company accounts being filed. It needs to be sparkling. When April comes, file your self-assessment straight away! Everyone waits until January 31 before filing, but if you want a mortgage at any point during the tax year, you're going to have to do it anyway - you may as well get it done. Remember, you can file self-assessment early, and then pay by January 31. Filing early doesn't mean paying early.
6. Speak to your accountant about your mortgage
They help you claim your earnings from your business each year (salary, dividends) and you'll probably request an SA302 from them at some point too (that's the piece of paper from HMRC that shows all your earnings from a tax year). They will appreciate knowing your intentions so they can give you the best advice. Your potential lender may also request an Accountant's Certificate, which provides further information from your company accounts that can only come from them. This can include overall financial health of the company, your % ownership in the company, future performance predictions and the cash reserves that the company has - all of these things can be considered in a mortgage application. Check out this example from Leeds Building society.
7. Get a mortgage broker
Don't walk into your local bank and walk out with a mortgage. Mortgages are a competitive market, and there's some great deals to be had, especially while interest rates are at an historic low. A broker can look at every lender and find the best deal for you - when you're self-employed, it's ever more important to find a sympathetic lender. You'll have to pay them a fee when you're accepted, but it will pale into insignificance when they save you £££ every month.
Our customer support team at ANNA work 24/7 in Cardiff to help our customers sort their business admin, whatever they need. If you have concerns about your business or just want to talk to someone about your finances and admin, you can book a call with our team now.
Open a business account in minutes
Take the load off with ANNA, the business current account that sorts your invoices and expenses.
Enter your mobile number
Get a business account and a debit card that miaows
We create, send and chase up your invoices
We snap and sort your business expenses
Never miss a deadline, with handy tax reminders