How to write a business plan for a mobile phone app
5 February, 2020 · 7 min read
So you've got a great idea for a mobile phone app — congratulations! Coming up with a business-worthy concept is half the battle. But to develop your app successfully, you'll need to put together a business plan. This will give you an overall picture of your new project from start to (hopefully very profitable) finish, and guide you through the whole process. Here's everything you need to know about writing a business plan to take your app to the top.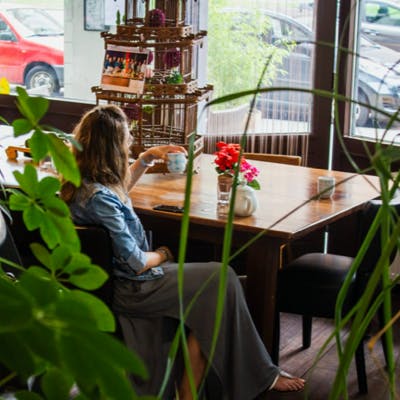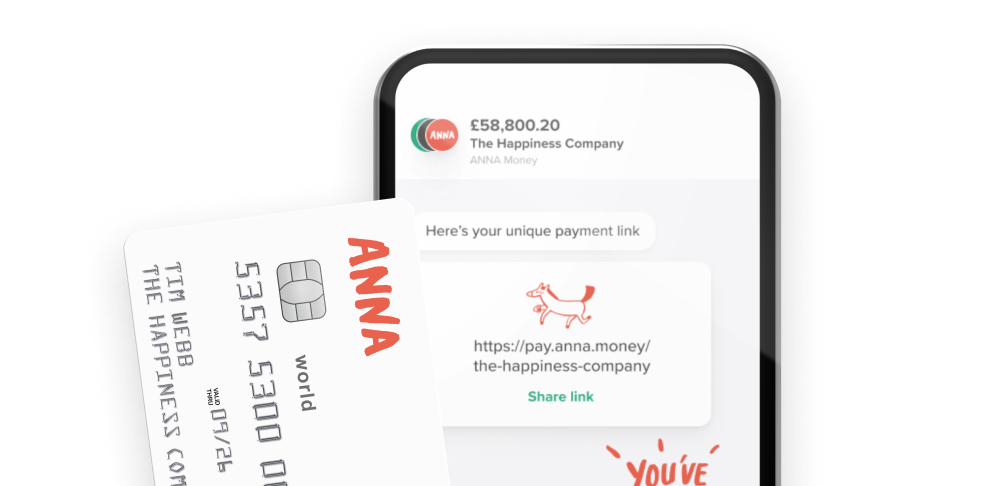 Open a business account with ANNA and get your taxes sorted
With ANNA you get a debit card, automated bookkeeping, a personal payment link, 1% cashback and 24/7 customer support
What is a business plan?
A business plan is a document that sets out a business's goals, and how it plans to achieve them. Writing up a business plan is your chance to think about the bigger picture — ultimately, what do you want to do with your great app idea? And what are all the steps you'll need to take to make your dream a reality? It's a practical document that you need to create before you begin committing time and money to your venture.  
To begin with, a mobile app business plan will help you organise your ideas and align the ambitions of the co-founders (if you have any). During the planning process, you'll be handling lots of information from different sources, so your business plan is a place to organise and save all your important info. As your small business develops, so will your business plan — you'll reference it constantly as you build your app and put it on the market. Eventually, potential investors will want to see your business plan, making it an essential part of your app's funding journey.
When should I write a business plan?
Good question. The answer is as unique as your business – and at the startup stage, it's totally up to you. It's been proven that entrepreneurs with business plans are more likely to succeed, but that doesn't mean you need to put together a plan immediately. You might find you need to do some market research before you can begin planning your app business. After all, there are currently 2.2 million apps available on Apple's App Store, and 2.8 million apps on the Google Play Store. If you want to succeed, you'll need to work out how your app fits in this crowded marketplace. 
Your business plan is bound to change with time, so don't put pressure on yourself to produce the perfect plan before you get the ball rolling. It's a document for yourself first and foremost, and in the early stages there'll always be more ideas in your head than you have down on paper. That said, putting a few notes together in the very early stages will keep you organised. And organisation is key to a successful business!
Why is a business plan important for making an app?
Can you handle some cold, hard facts? The average person has between 20 and 40 apps on their phone, but they only use between 8 and 10 apps daily. In order for your app to take up one of these highly valued spaces, it needs to solve an everyday problem better than any other app on the market. That's why creating a business plan is so important before you start hiring developers and deciding on a colour scheme for your office. App design is a competitive business, and you need to go into it with clear ideas about what your app offers and how it can change users' lives for the better. That's what writing your business plan will help you discover.
What should a mobile app business plan include?
First things first, you'll want to write out a succinct description of your app and its services. Try and do this in one or two sentences — being able to describe your business briefly will really help you in networking and pitching scenarios. Include a short overview of your mobile app business goals in this section, along with an approximate timeline. It's going to really help if your goals are measurable and realistic, so think about how you'll know if you've achieved a goal, and what you'll need to get there. 
Your business plan will then need to break down your target market, your customers and your competition. This is really important due diligence, so don't skimp on the details. You need to demonstrate that you understand your customers, and you know where to find them. Do some research on your market — what similar apps are out there? And what makes your app stand out from the crowd? This is where you should outline your USP (unique selling point) and how you'll differentiate yourself from your competitors. 
Now for the nuts and bolts of your new startup plan: your sales and marketing ideas, and your operational ideas. As we've mentioned before, your business plan doesn't have to have all the answers straight away, but the earlier you start thinking about these details, the easier you'll find the planning process. Your marketing plan should be all about attracting and keeping customers, so think about your branding, your logo and your app description: how will they look on the App and Google Play stores? You'll also need to consider how you'll spread the word about your app, so look into different marketing approaches like online advertising, social media and live networking events. 
Your operational plans will depend a lot on how you scale your startup, but should include the basics like where you'll work, your collaborators or staff, any equipment or software licences you'll need and any industry, tax or legal regulations that relate to your app. Now is a great time to think about risks that might arise in the future, and how you'll overcome them. That's exactly what business plans are for!
How much does it cost to make an app?
Ah, the million dollar question. Hopefully the answer is significantly less! Mobile app development costs can vary widely, depending on a variety of factors including:
The type of app (eg mobile game, social network, lifestyle etc)
Design (from a template, or custom built)
Features and infrastructure (including number of pages)
Programming language — native vs hybrid 
Operating platform (iOS, Android, Windows Phone, etc)
On top of these variables, the cost of making your app will also be affected by the type of organisation that develops the app. Hiring an agency will probably work out more expensive than paying freelance developer rates, but it all depends on their experience and availability. Building a basic app with minimal features should set you back around £15,000. More complex applications could cost upwards of £100,000. 
Don't forget that your startup business will have additional costs on top of an app development budget. Your financial projections need to factor in the associated expenses including hosting, marketing, human resources and probably a variety of operational costs. When budgeting for app development, it's a good rule of thumb to set aside two-thirds of your budget to developing and marketing the first version of your app. Set aside the final third to maintain the app once it hits the app store, and to fund the development of version 2.0.
Revisiting your business plan
Your business plan needs to be flexible enough to meet the ever-changing conditions of the mobile app market. It's a crazy world out there! As such, your operation will be shaped by all sorts of internal and external factors — and there's no way of predicting exactly how your business decisions will turn out. That's why it's so important to revisit your business plan regularly. 
Your business plan is a living document, which should be continuously revised as the market changes. Updating your goals and amending your business plan accordingly is all part of a healthy business strategy. Not reacting to changes quickly enough could cause your company to struggle, whereas staying flexible yet focused will afford you and your brilliant app idea the best chance of success.
Your business plan checklist 
Here's a quick recap of things to consider when you're putting your business plan together. How you choose to address these points is completely up to you — you're the boss!
Write your elevator pitch
List your business goals against an approximate timeline
Research the market
Work out your app's USP
Identify your potential customers
Scout out the competition
Think about your approach to sales and marketing 
Note down any operational considerations
Pour a fresh cup of coffee — and start writing up your plan!
Give your new business a helping hand
Focus on growing your startup, and leave the admin to ANNA. The business account for freelancers, SMEs and startups
Enter your mobile number
Get a business current account in minutes
Direct debits and team debit cards
We create, send and automatically chase your invoices
We snap and sort your business expenses