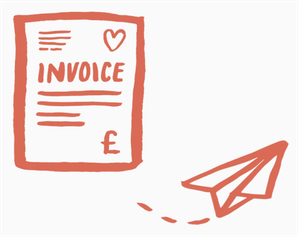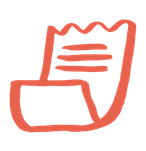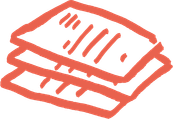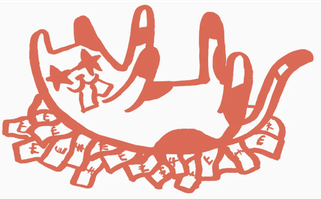 Free tools by ANNA
Sort your admin out in a jiffy
Use our free tools and templates to spend less time dealing with your admin and more time doing things you love.
Free invoice template for Excel
ANNA's ultimate invoice spreadsheet
Create and send professional, branded invoices using Google Sheets or Microsoft Excel. Available for VAT registered and non-VAT registered Limited Companies and sole traders. Invoice tracker included.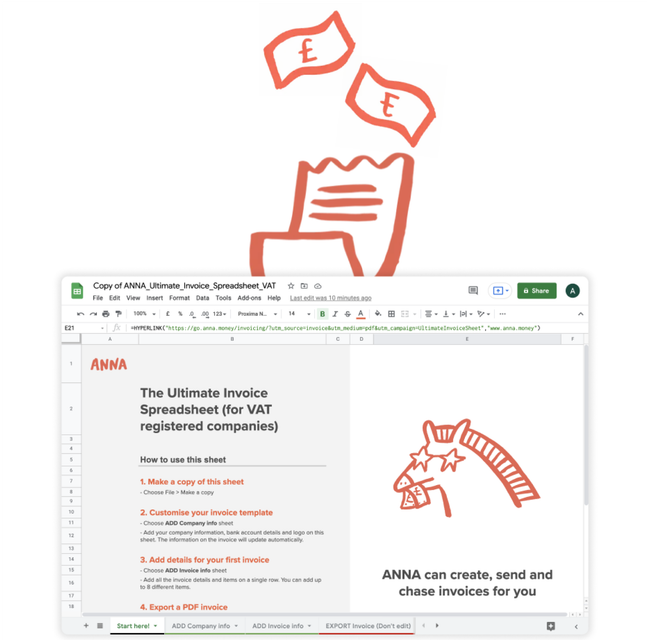 Free invoice generator
Create invoices instantly with ANNA's invoice generator
Need to quickly create a professional invoice to send to your client? Simply fill out a few fields and we'll generate a PDF invoice for you to send.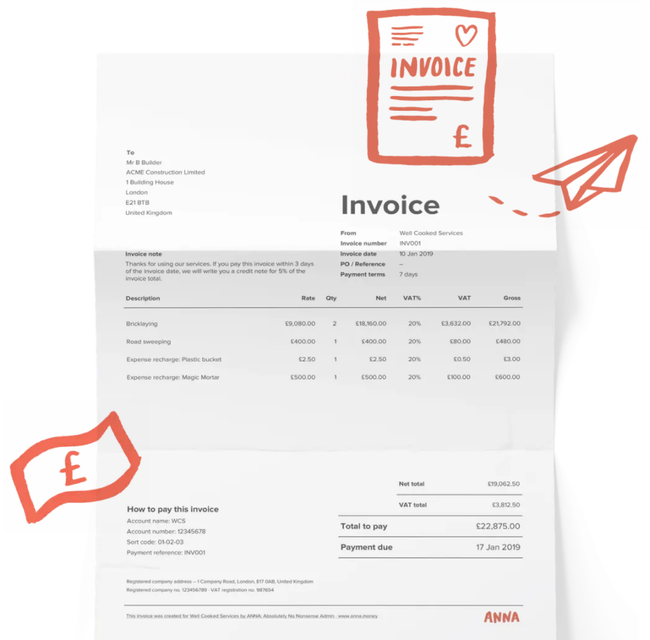 MTD bridging software
File VAT from your Excel spreadsheet for free
Submit your VAT return from any Excel spreadsheet. However you calculate your VAT, we'll take care of it.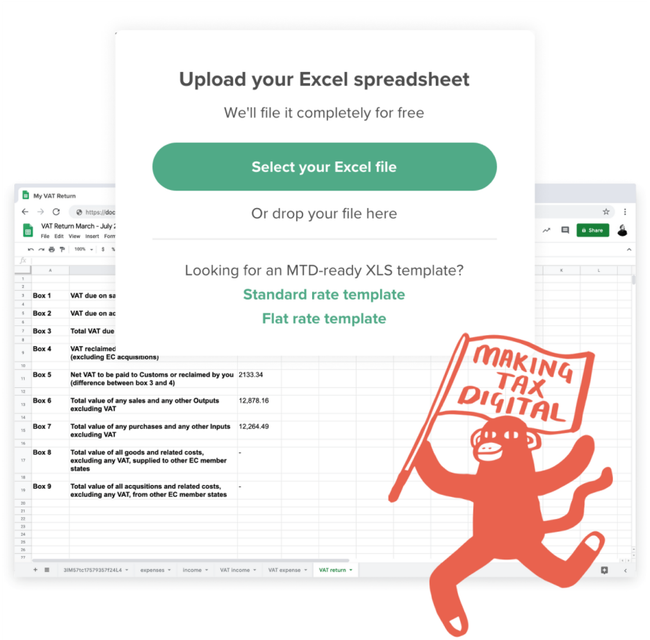 Free MTD VAT spreadsheet templates for Excel
ANNA's free templates for VAT filing
We created a collection of Making Tax Digital (MTD) spreadsheet templates to make calculating and submitting via our VAT bridging tool easy.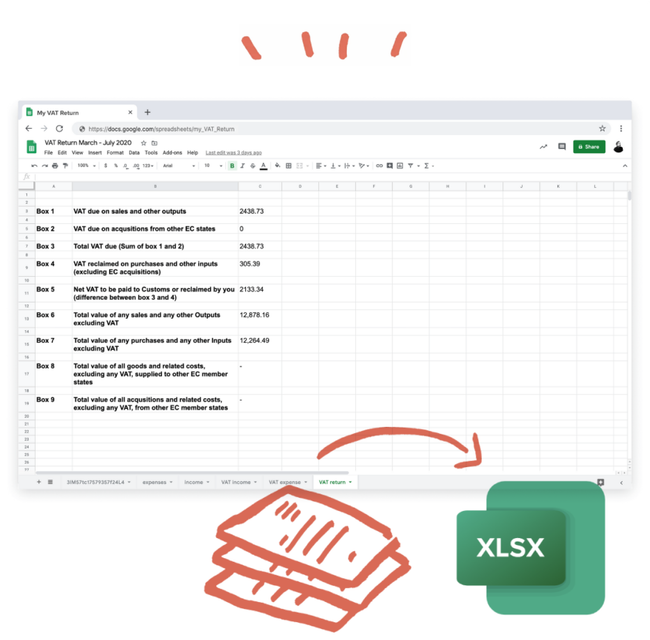 Basis period calculator
Calculate your basis period in a few steps
Determine your client's basis period(s) by going through a couple of questions in our handy online calculator.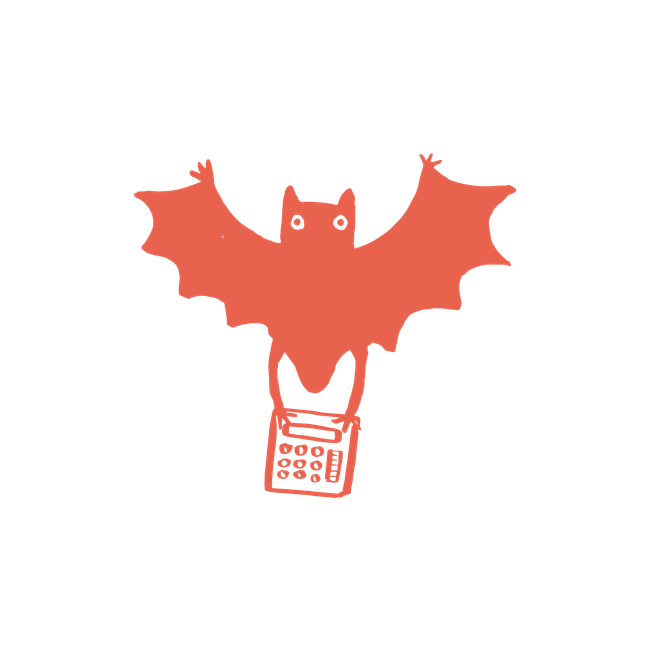 Google Sheets VAT filing
Free VAT filing add-on for Google Sheets
Use ANNA's free Google Sheets add-on to file your VAT return right from the spreadsheet you use to claculate your VAT.

Excel VAT filing
ANNA's free VAT filing add-in for Excel
ANNA's free Microsoft Excel Add-in for VAT filing makes it easy for you to file your VAT Return directly from an Excel spreadsheet.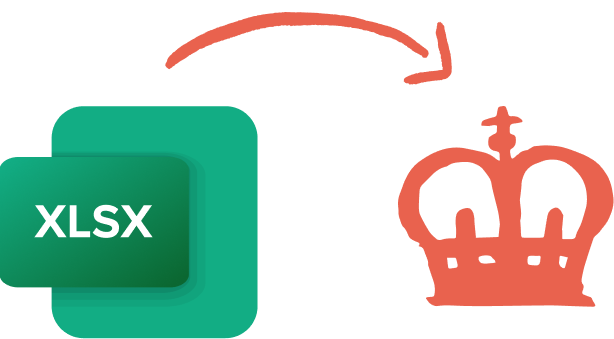 Free payroll for directors of limited company
Automated monthly payroll, payslips and filing with HMRC for sole directors of limited companies.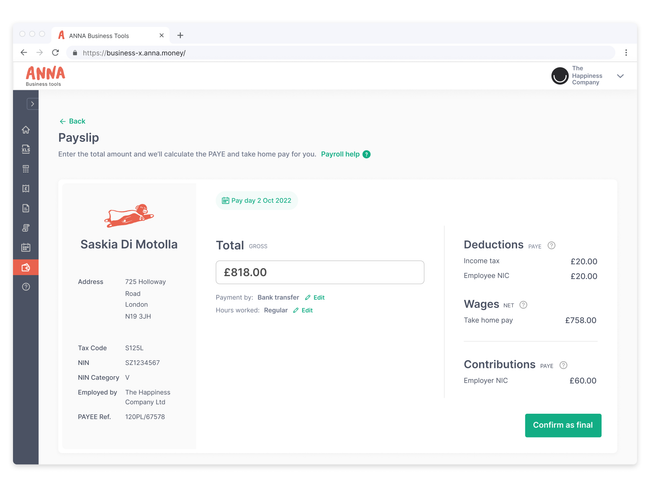 Automate your VAT Return calculation
You can set up ANNA Business Tools in a jiffy, and then you'll be ready to file VAT Returns, do your bookkeeping, send invoices and store your documents with our MTD-friendly, HMRC-approved set of tools