What is Open Banking and why is ANNA's approach to it so good?
14 March, 2019 · 3 min read
Open Banking is an initiative whereby open APIs enable third-party developers to build applications and services around financial institutions. It's resulted in greater financial transparency for account holders. Now the biggest UK banks allow licensed operators direct access to their data right down to account transactions.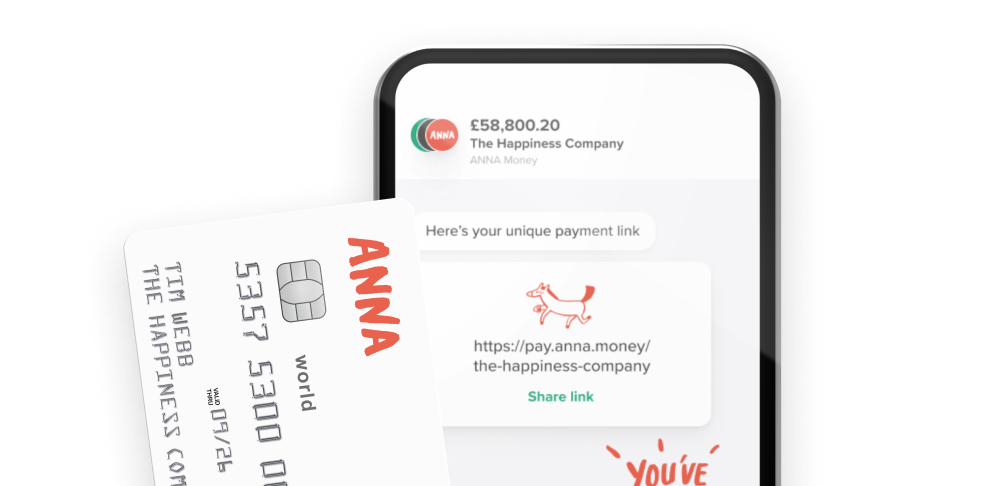 Open a business account with ANNA and get your taxes sorted
With ANNA you get a debit card, automated bookkeeping, a personal payment link, 1% cashback and 24/7 customer support
Companies from start-ups to the established have engaged the technology with varying degrees of usefulness. It appears the majority of implementations are doing the basics in allowing access to transaction data from multiple sources.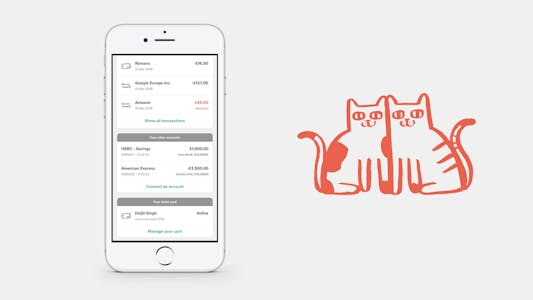 There are deeper integrations with transactions across multiple accounts simultaneously (Money Dashboard), connection to foreign banks (Yolt), or a bit of both (Combine)! The landscape looks more or less the same across Europe where PSD2 and similar regulations have come into force.
But we at ANNA Money don't think any of this goes far enough to serve customers with anything particularly useful or different. ANNA's customers can connect multiple bank accounts into our app to see their external balances and latest transactions. But we really wanted to go further to offer something really useful.
That's why our next planned feature will make the sign-up process much more streamlined. If someone wants to open an account with ANNA, they can connect their existing bank account via Open Banking APIs to streamline the authorisation process: no need to go to your current bank's app to download a statement or submit via chat. Just authorise ANNA to access your existing bank account, just like you allow third-party apps and services to take a look at your Facebook account. And that's it – your ANNA account will be even smarter.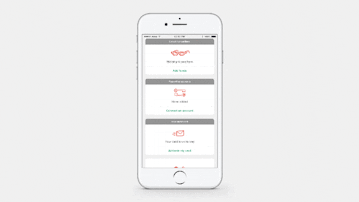 In the future, we will see even more useful Open Banking applications. Or as we call it – Open Banking Plus. We are set to deliver a range of new features this year, but not all of them directly related to banking. We will add further integrations with financial and non-financial services to help our customers manage their businesses better. We're not talking about creating a marketplace with a menu of multiple partners for our customers to sign up and pay for. No, ANNA is heading in another direction where we will have open dialogue with our users about which services they need most. And we'll integrate those services to create real Wow! moments when users engage with us.
For example, one of the most challenging tasks for UK business owners are consuming tax returns. ANNA's customers already receive reminders for all types of taxes so they never miss a deadline again. We also help our users file their VAT return and create draft payments when it's submitted to HMRC.
Next steps for ANNA – with help from the Open Banking API – is to process invoices automatically, collecting data from multiple bank accounts. Soon we'll be offering Making Tax Digital (MTD) integration.
ANNA: efficient and useful in helping our customers run their businesses that much better. Open Banking Plus.
Open a business account in minutes
Take the load off with ANNA, the business current account that sorts your invoices and expenses.
Enter your mobile number
Get a business account and a debit card that miaows
We create, send and chase up your invoices
We snap and sort your business expenses
Never miss a deadline, with handy tax reminders