Get paid 3x quicker with our updated invoice generator
10 August, 2021 · 3 min read
Here's some good news: we've just added an update to our free invoice generator which will help you get paid even faster. So now you can create professional-looking invoices for your business in seconds – and get them paid just as speedily. Fasten your seatbelts, and we'll show you how it's done. Hint: it involves QR codes.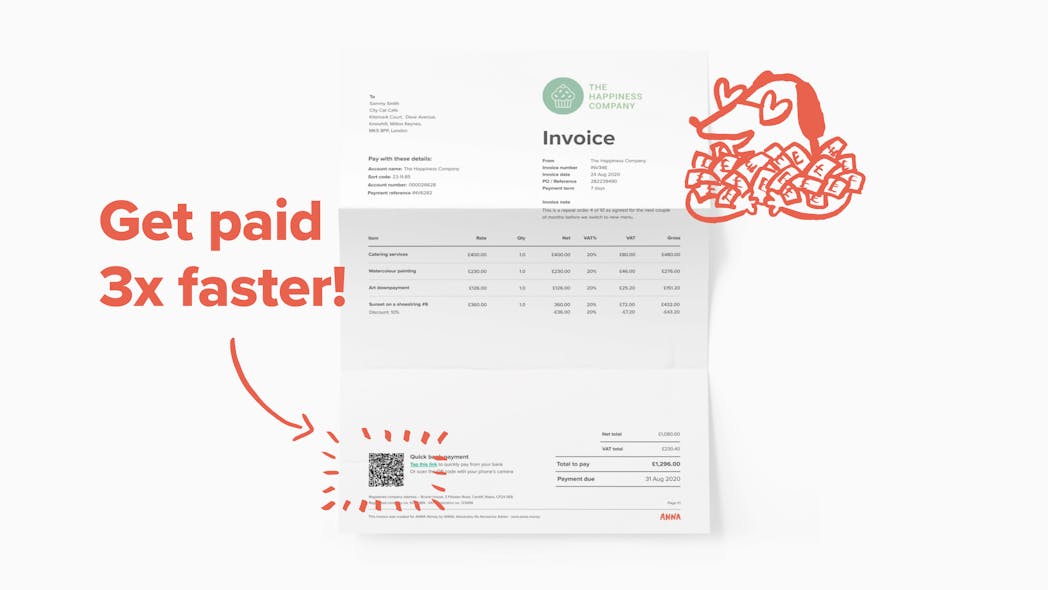 What's the free ANNA invoice generator?
In case you've not had the pleasure yet, our free invoicing tool is simple to use on any browser. Just head to the generator, enter a few details and add your company logo to create a personalised, professional-looking business invoice. We'll send a link with your invoice straight to your inbox, ready for you to send on to your customer. And thanks to our latest update, invoices created with the ANNA invoice generator now feature a payment link and a QR code in addition to your banking details, so your customers can pay you faster.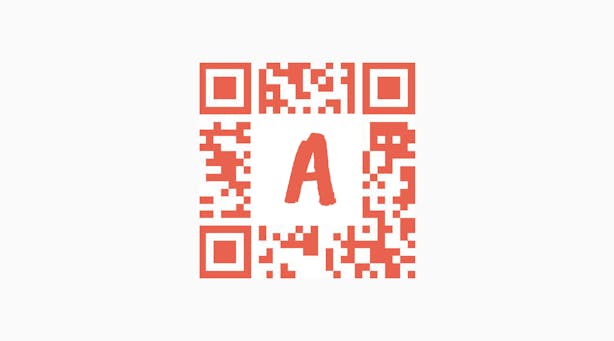 How do QR codes help me get paid faster?
The ANNA invoice generator automatically adds a unique QR code to every invoice, which makes it even easier for customers to pay you without entering your banking details manually. That's the clever part: without having to copy and paste any bank numbers or double check details, your customers have a simpler time paying you on time. And we've got the stats to prove it!
Based on the average usage by ANNA customers, an invoice without a QR code is paid in 8.8 days – but an ANNA invoice with a QR code and a payment link is paid in 2.95 days. Cha-ching.
What else is new on the ANNA invoice generator?
We're glad you asked – these extra new updates will make your business admin a breeze. Now when you use the invoice generator you'll be prompted to create a free account. When you log on, you'll be able to see a history of all your invoices previously issued with ANNA – helping you keep on top of your business admin. You'll also be able to re-issue any previous invoices at the tap of a button, saving you valuable time when you're following up on late payments.
Can ANNA help me with the rest of my admin?
Absolutely – and it won't cost you a penny. Our free ANNA Admin app can help you create, send and chase invoices, as well as capturing and storing all your business expenses. It's handier than the ANNA invoice generator – no more logging in through a web browser – which makes it ideal for invoicing on the go.
Open a business account in minutes
Take the load off with ANNA, the business current account that sorts your invoices and expenses.
Enter your mobile number
Get a business account and a debit card that miaows
We create, send and chase up your invoices
We snap and sort your business expenses
Never miss a deadline, with handy tax reminders