New in ANNA – pay using Apple Pay
2 March, 2021 · 3 min read
We're excited to announce that you can now use your ANNA Business Debit Mastercard® with Apple Pay. Apple Pay is a simple and safe way to pay in shops (and in apps and online) with Apple devices. Hooray!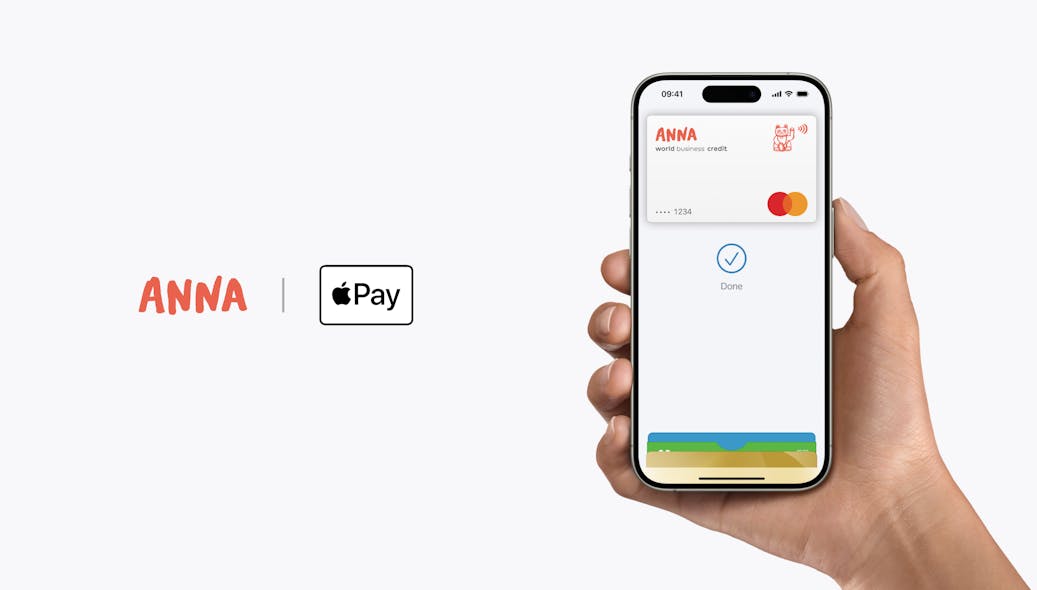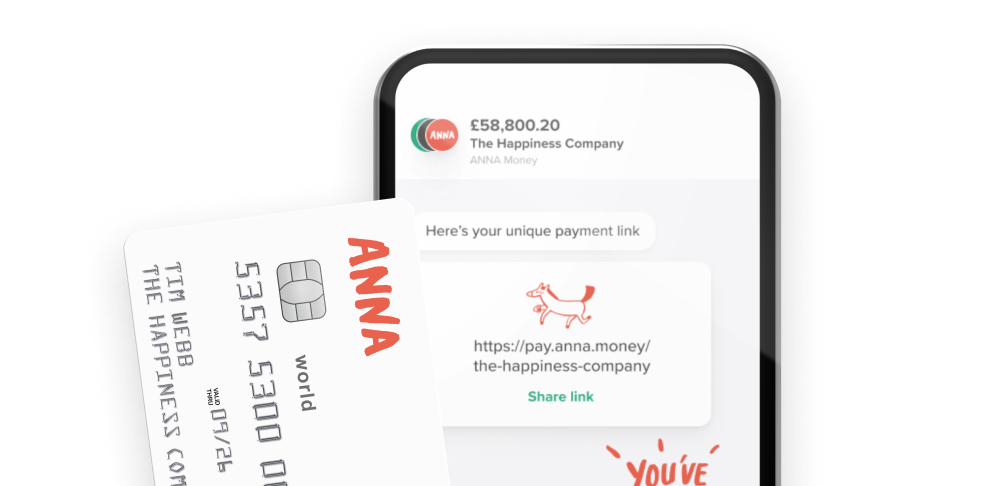 Open a business account with ANNA and get your taxes sorted
With ANNA you get a debit card, automated bookkeeping, a personal payment link, 1% cashback and 24/7 customer support
How to make a contactless payment with Apple Pay
All you have to do is hold your iPhone or Apple Watch near a payment terminal to make a contactless payment. Every Apple Pay purchase is secure because it's authenticated with Face ID, Touch ID, or the device passcode, as well as a one-time unique dynamic security code. Apple Pay is accepted everywhere from supermarkets to restaurants. You can even use it to swipe through the barriers on the London Underground – though keep in mind it will be counted as a separate card, not as an "extension" of your ANNA card, and you will be charged by TFL accordingly. So if you use it to start your commute, make sure you use it further on to avoid being overcharged.
Apple Pay across your devices
You can also use Apple Pay on your iPhone, iPad or Mac to buy things quickly and easily in apps or on the web in Safari without having to create accounts or repeatedly type in shipping and billing information. Apple Pay can also be used to make payments in apps on Apple Watch.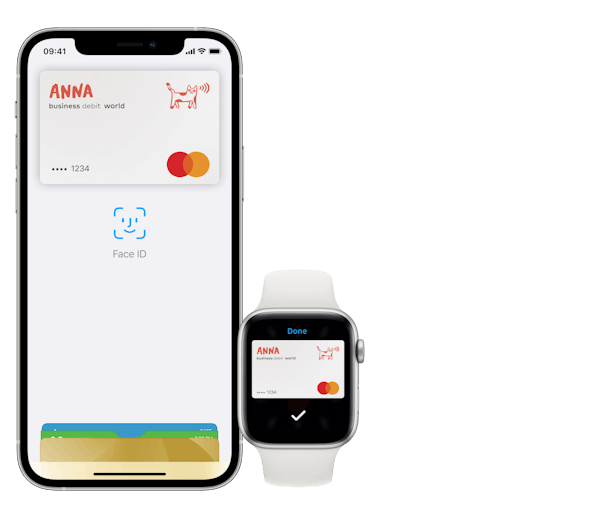 Your information is secure
Security and privacy are at the core of Apple Pay. When you use your ANNA Money card with Apple Pay, the actual card numbers aren't stored on the device or on Apple servers. Instead, a unique Device Account Number is assigned, encrypted, and securely stored in the Secure Element, an industry-standard, certified chip designed to store the payment information safely on the device.
A safer way to pay
Now more than ever, Apple Pay is a better way to pay with your ANNA Money debit card. It's contactless, safe and easy. And it keeps you from having to touch physical buttons or exchange cash when you're out getting what 
you need.
Set up and use Apple Pay now
Apple Pay is very easy to set up. On your iPhone, just open the Wallet app, tap +, and follow the steps to add your ANNA Money card. Once you've added a card you can start using it straight away. Even better, you can add your card details to Apple Pay before you've even received your physical card, which means you can use Apple Pay while your ANNA Money card is still on its way to you in the post.
Open a business account in minutes
Take the load off with ANNA, the business current account that sorts your invoices and expenses.
Enter your mobile number
Get a business account and a debit card that miaows
We create, send and chase up your invoices
We snap and sort your business expenses
Never miss a deadline, with handy tax reminders