New in ANNA: January updates
18 February, 2021 · 5 min read
This is a quick roundup of some of the features and fixes we've introduced in January: improved search, fewer notifications, better control over your transaction history, and more.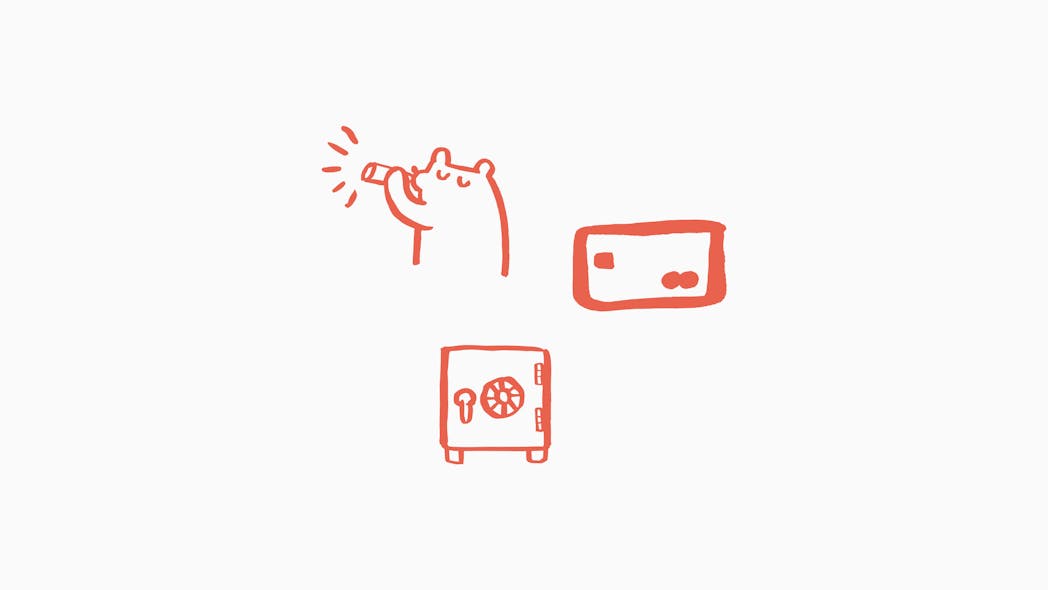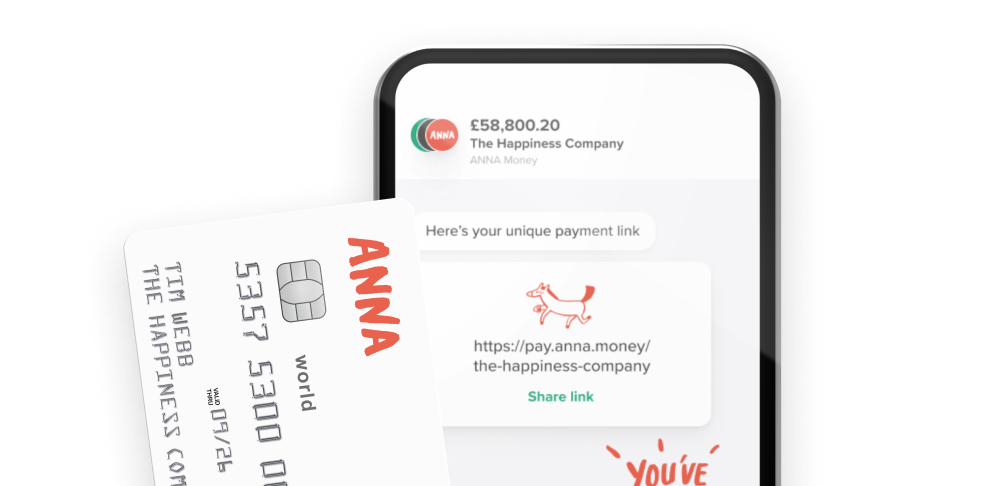 Open a business account with ANNA and get your taxes sorted
With ANNA you get a debit card, automated bookkeeping, a personal payment link, 1% cashback and 24/7 customer support
Improved search
ANNA now has a better understanding of your search queries, and we've improved the way search results are displayed. Try searching for transactions from specific payees or invoices to specific partners – i.e. "transactions from John" or "invoices to ANNA".
Read the previous update introducing search in ANNA
An easier way to unblock your ANNA card
When you enter an incorrect PIN too many times, your ANNA card is blocked – as it should for a secure business account. However, the notification messages we sent could have been clearer, and there was no easy way to restore access to your card: we'd have to sort it out manually, and ANNA customers would face a wait until they could use their cards properly.
We've now fixed this! Now if your ANNA card gets blocked, there's a clear message stating why it happened, and there are options to help you unblock it (reset the amount of PIN attempts left) and view your PIN in case you forgot it.
Disconnect other bank accounts with or without transaction history
Until recently ANNA saved your transaction history from your other bank accounts connected to ANNA, even if you'd since disconnected those accounts. We did this because we used those transactions to provide you with an accurate tax calculation. However, not all of our customers need that option, so now when you disconnect an account you can confirm whether you want to keep the transaction history, whether you want the associated files (invoices and photos of receipts)deleted or not, and if you still want those transactions included in your profit and loss calculation.
No more excessive reconciliation notifications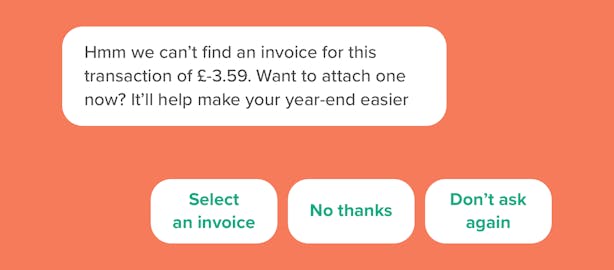 Before: straightforward choices
As you probably know, whenever you make a card transaction, you get a notification from the ANNA app to take a picture of the receipt, so it's reconciled with the transaction and can be used in profit and loss calculations. Though many of our customers love the feature (it happens just at the right time – so they never have to go through a shoebox of receipts later on) we know that not everyone needs that many notifications in their life.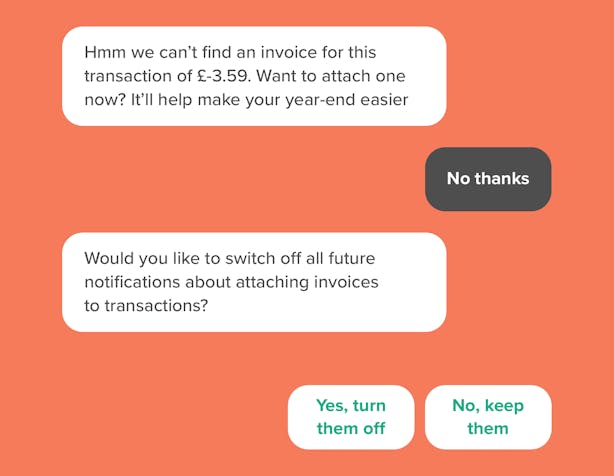 After: smart suggestion to turn off the notifications
So now if you hit "No thanks" in response to such a notification 3 times in a row, we'll ask if you want these alerts turned off for the future. If you do turn them off, you can still turn them back on later – just ask us in the app chat.
Other recent updates
Improvements in your ANNA payment link
More updates soon
That's all for the past month. We're looking forward to more updates soon – probably the most anticipated one being bringing back Direct Debits. They're almost here, as we mentioned in our recent Railsbank migration blog post, and we'll provide another update when it happens.
There's more exciting new features coming soon this month – make sure you follow us on Facebook, Instagram, Twitter and LinkedIn so you're first to hear the news.
Open a business account in minutes
Take the load off with ANNA, the business current account that sorts your invoices and expenses.
Enter your mobile number
Get a business account and a debit card that miaows
We create, send and chase up your invoices
We snap and sort your business expenses
Never miss a deadline, with handy tax reminders