New ways to pay from ANNA
29 January, 2021 · 2 min read
A quick update about some of the less obvious ways you can make payments from your ANNA Money business account – like simply uploading an invoice to the ANNA Money app or pasting the banking details to the app chat.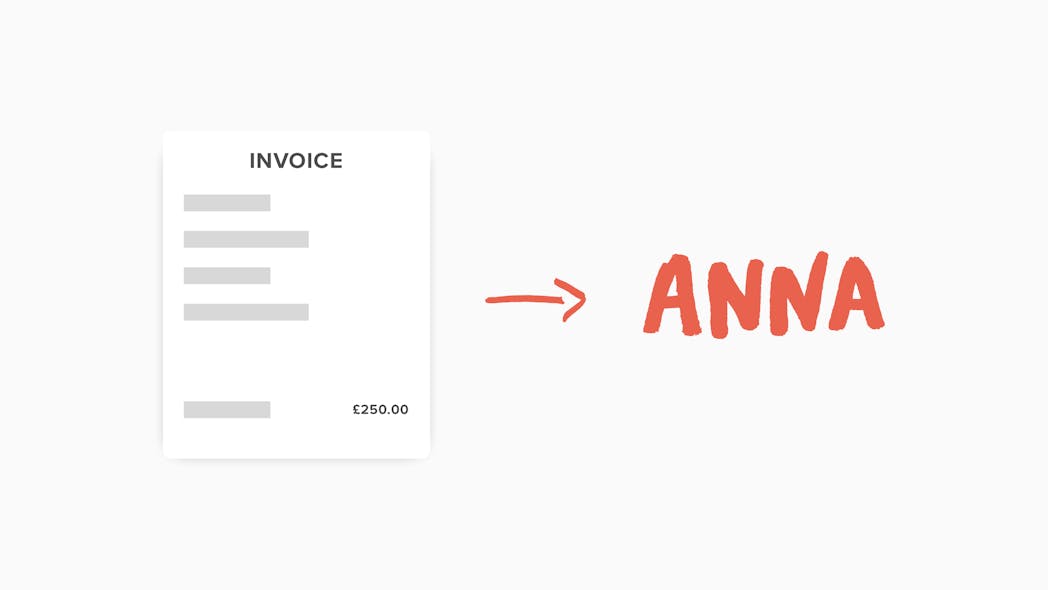 If you're paying someone for the first time
Pay from PDF, an image or a photo
They probably sent you an invoice as an image or a PDF – just upload the file to ANNA right from your phone; we'll see it's an invoice and create a payment from it – all you'll need to do is review and confirm it so the money gets sent. No more copying and pasting individual lines of banking details, let alone entering them manually.
Paste all the details
If your supplier, landlord or anyone else sent you their banking details as text, you can copy their message and just paste everything into the app chat – we'll see what's what and create the payment. Hit confirm and it's sent.
Hit "Pay someone" in the app chat – then upload a file, paste account details, or search for a payee
Share from your device's native share dialogue
If you're uploading files and prefer a different way from the one described above, you're welcome to try your device's native share dialogue – ANNA now appears there as well. The rest of the flow would have to be the same as above, as we still need you to confirm making a payment from your account.
If you're paying someone you've paid before
ANNA can do a smart search through your contacts: after choosing "Pay someone", start typing their name or the name of their business – we'll look at who you've paid before and will suggest the relevant options.
For example, type "Pay John" to see suggestions of everyone you've sent or received money from named John, or type "Pay NB" to find NB Studio, if that's someone you happened to work with. The rest is quite straightforward: set an amount to pay, add a reference, review and confirm the payment.
Open a business account in minutes
Take the load off with ANNA, the business current account that sorts your invoices and expenses.
Enter your mobile number
Get a business account and a debit card that miaows
We create, send and chase up your invoices
We snap and sort your business expenses
Never miss a deadline, with handy tax reminders