Find in ANNA
9 October, 2020 · 3 min read
ANNA safely stores and updates your records, keeping all your finances in one place. Find in ANNA helps you quickly get the information you need, when you need it.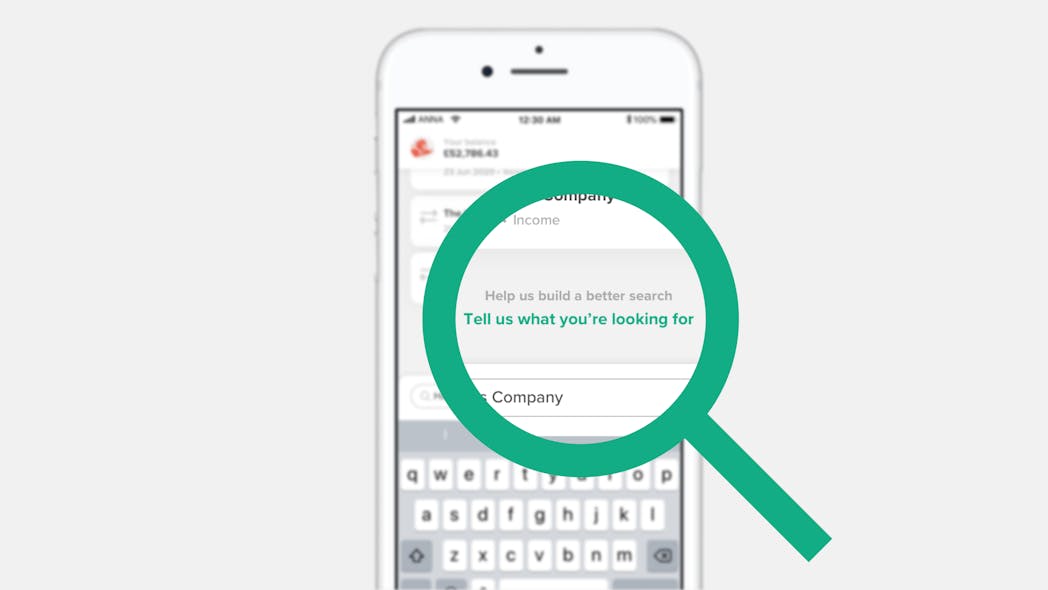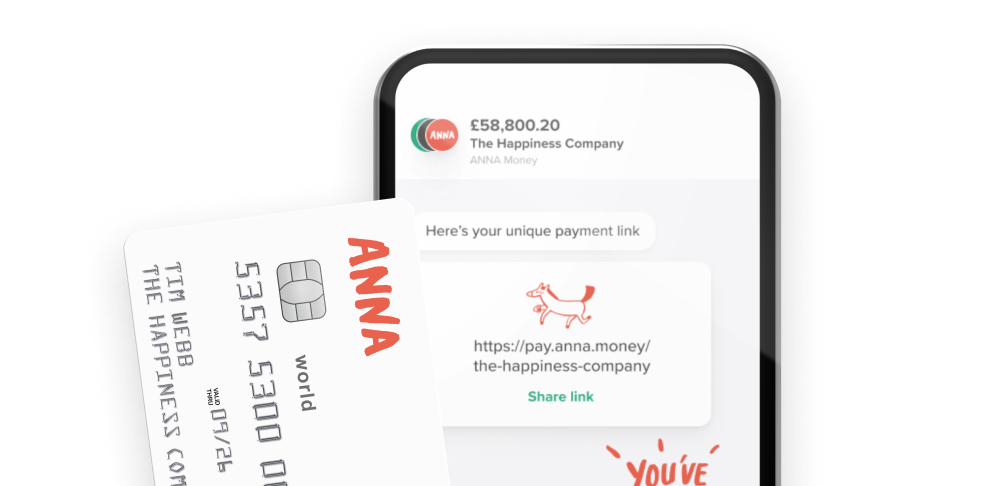 Open a business account with ANNA and get your taxes sorted
With ANNA you get a debit card, automated bookkeeping, a personal payment link, 1% cashback and 24/7 customer support
The problem
Business owners – you're busy. We get that.
You're working hard to deliver for your current customers while trying to find new ones, as you're trying to keep track of your finances on the go. It's hard to stay on top of everything when you're dealing with customers, unpaid invoices and a wallet full of receipts, with money constantly going in and out of your account – and tax to pay at the end of the month. 
The key is getting hold of the information you want. Quickly. 
You don't want to be wading through months of transactions, digging through your pockets to find old receipts, checking through your sent emails and printing out statements.
It's difficult to remember exact details – did we buy it from Screwfix or B&Q? Was it this month… or maybe last month…? Was it Dave who bought it? Was it cash or was it card? Was it £50 or more?
The solution
Find in ANNA makes it simple to find what you want. Just ask ANNA.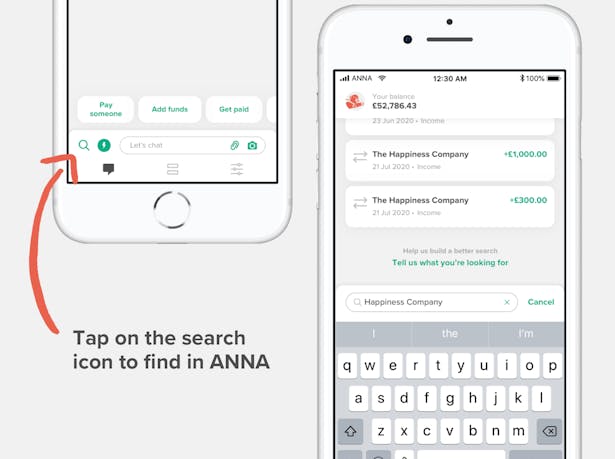 "Show me all expenses this month around £50"
"How much have I been paid by Happiness Company since I opened my account?"
"Show me all cash spend for this period"
"How much did we spend at Screwfix last week?"
"How much money have we made on the last 3 jobs?"
You type. ANNA finds. Simple.
Being a good assistant means giving business owners their time back. When you lose track of your finances, you waste time. Maybe you know what you're looking for, but don't know where to look. By storing all your financial history ANNA knows where everything is, and helps you get to it quickly. Just ask ANNA
Get early access to Find in ANNA
We'd like you to try our new search feature. 
Right now Find in ANNA only works with transactions, and you can only get results by searching by a person's or company's name.  
We plan to expand what Find in ANNA can do; we're encouraging you to use it so we can learn from the things you search for.
All you need to do is join The Bird's Nest on Facebook – a platform for first users to help ANNA develop and perfect our new features. Once you join, we'll give you access to try Find in Chat in the app and you can give us feedback on it.
Open a business account in minutes
Take the load off with ANNA, the business current account that sorts your invoices and expenses.
Enter your mobile number
Get a business account and a debit card that miaows
We create, send and chase up your invoices
We snap and sort your business expenses
Never miss a deadline, with handy tax reminders