What types of payment can I make with ANNA?
There are lots of ways that you can make payments from your ANNA account. Your choice of payment method might vary depending on the nature of your business, how quickly you need to make a payment, or whether you're on the move. Here's a guide to all the types of payment ANNA offers – so you can make every business payment quickly, easily and securely.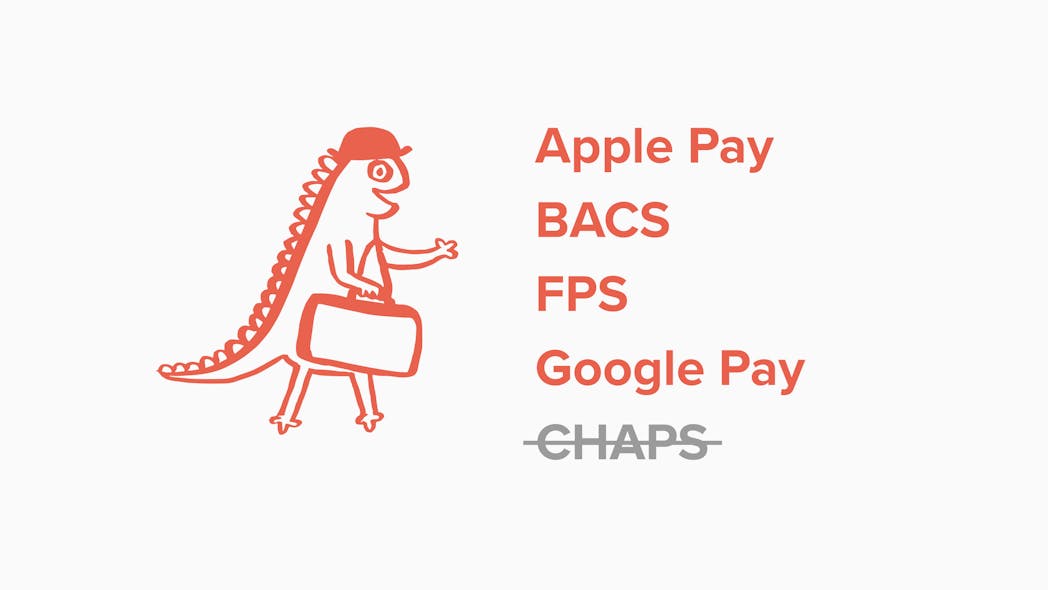 Apple Pay
Apple Pay allows you to make instant, in-store payments using your iPhone or another Apple Pay-enabled device wherever you see these symbols:

You don't need your ANNA card to hand to make Apple Pay payments – you just need to set up your ANNA card in the Wallet app. Apple Pay gives you all the benefits of contactless payments, but it's even safer because your card number isn't stored on your iPhone or iPad, or shared with the person or company you're paying.
Read our guide to setting up Apple Pay
BACS (Bankers' Automated Clearing System)
BACS payments are bank-to-bank transfers between two UK accounts. They're mainly used for Direct Debits and direct credits (more commonly known as bank transfers). One thing to note is that currently it's not possible to send BACS payments from an ANNA Money account, but it is possible to receive them.
BACS payments are credited the next working day, so if someone makes a payment to your ANNA Money account on Monday it will clear on Tuesday, and if they make it on Friday, it will clear on Monday. The window for submitting payments into the BACS system runs from 7am to 10:30pm on weekdays.
FPS (Faster Payments Service)
Faster Payments are a type of electronic transfer designed to speed up the process of sending money within the UK. They can be made online, over the phone or at a self-service machine in a bank. As long as the receiving bank account also uses Faster Payments, the payment will arrive within minutes – although sometimes FPS payments can take up to 2 hours.
Google Pay
Google Pay is the simple way to make instant contactless payments and online or in-app payments from Android and compatible devices, wherever you see this symbol:

You don't need your ANNA card to make Google Pay payments – you just need to add your ANNA card to your Google Pay wallet. Your ANNA account details are only ever stored on your Android device and when you're paying online and Google Pay encrypts the payment data so it stays safe in transit.
Get our guide to setting up Google Pay
CHAPS (Clearing House Automated Payment System)
There are also some payment systems ANNA doesn't support. CHAPS are guaranteed same-day payments with no maximum limit – as long as payment instructions are received by a specific time, which is determined by the individual bank. ANNA does not support CHAPS payments, but we offer a range of incoming and outgoing payment limits and FPS payments as part of our flexible pricing plans.
Open a business account in minutes
Take the load off with ANNA, the business current account that sorts your invoices and expenses.
Enter your mobile number
Get a business account and a debit card that miaows
We create, send and chase up your invoices
We snap and sort your business expenses
Never miss a deadline, with handy tax reminders