Banking with ANNA, from Direct Debit to Instant Virtual Cards
12 May, 2020 · 2 min read
ANNA is a financial assistant for your business. As soon as you sign up for ANNA, we can help you complete all your financial tasks for your business, whether it's ordering multiple debit cards or connecting other bank accounts to ANNA - our chat assistant and support team do it for you. Here we take a whistle-stop tour of banking features in ANNA that help you focus more on your business and less on pesky financial admin.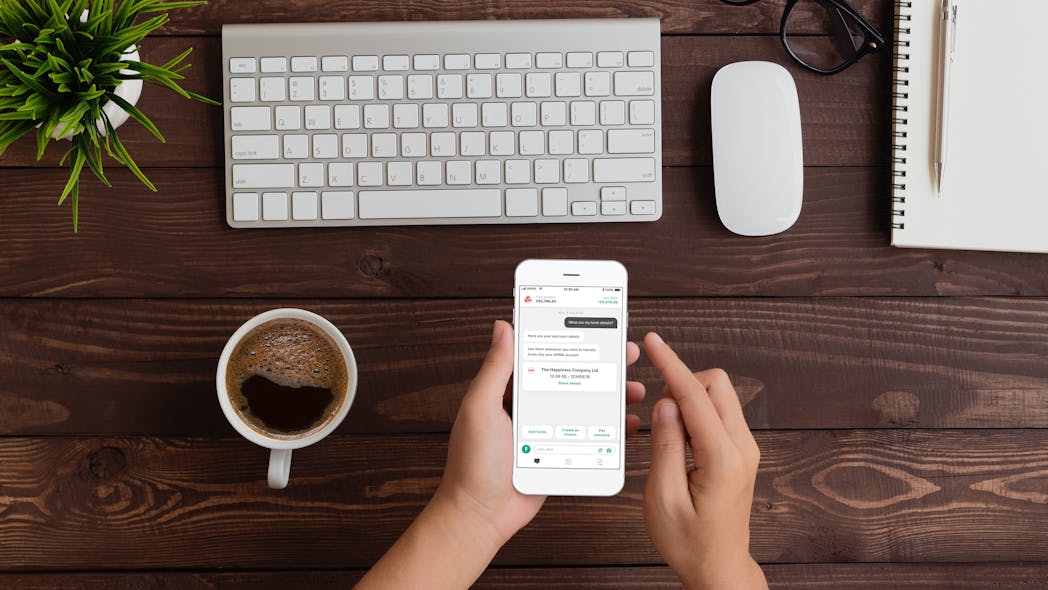 This video gives a nice overview, or you can read below for all our banking features.
Things you can do in the ANNA app:
Use your instant virtual card
When you've signed up for ANNA, you're issued a virtual card. You can use it straight away without having to wait for your ANNA debit card to be delivered. To get using it, just tap 'View card details' in the app and you can use the card straight away.
Order an ANNA card for your business partner
We find a lot of our customers want multiple cards for their business, whether it's for staff or another director. Just type 'add cardholder' into the app and one of our team will pick up the request in a few moments.
Add funds to your business account
You can make the most out of your ANNA business account when you have money in it! Just type 'Add funds' in the chat to get started. You'll get your ANNA account number and sort code to make a bank transfer in. If you're ready to invoice a customer, type 'Create invoice' to set up and send your first invoice. Cha-ching.
Connect another bank account to the ANNA app
With the help of True Layer you can connect other bank accounts to ANNA and see all your transactions in the app. You can transfer funds between accounts once they're connected too. Type 'Connect a bank account' and you'll be taken through the steps.
Add receipts to transactions to track expenses
We love bookkeeping and making accountants happy. It's simple to add receipts to transactions in ANNA so everything's accounted for. To save you time, we categorise transactions for you too. Need to add a receipt? Upload it on the chat screen and we'll sort it for you.
Manage your business Direct debits
Type 'Show my direct debits' to get a list of direct debit mandates which you can view and manage. We'll let you know in the chat when new mandates are set up. 
Get paid instantly with our new QR code payments
If you're on the go and you've got a customer who wants to pay you there and then, ANNA can help. Generate a QR code that your customer can scan to make a payment. It's like having a mini-card reader in your pocket. Type 'Get a QR code'
Get an instant bank statement
Accountant friendly statements are available in .CSV or .PDF format, you can take your full history or a statement for any month you've been with ANNA. Type 'Get an account statement'. 
Open a business account in minutes
Take the load off with ANNA, the business current account that sorts your invoices and expenses.
Enter your mobile number
Get a business account and a debit card that miaows
We create, send and chase up your invoices
We snap and sort your business expenses
Never miss a deadline, with handy tax reminders