10 essential purchases for the home office
7 April, 2020 · 3 min read
If suddenly working at home has left you short of some home office gear, now's a good time to review your setup. We've put together a list of stuff to buy when working at home, from the pure essentials to a few nice treats.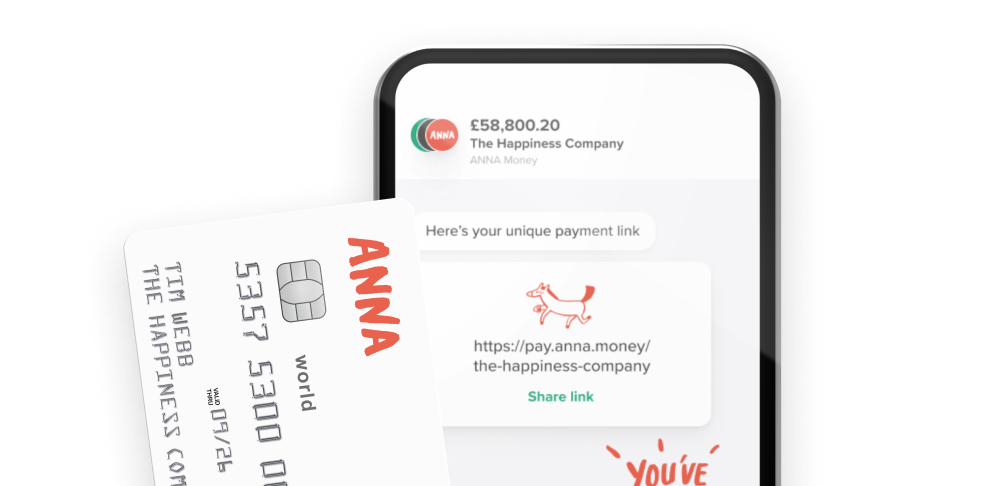 Open a business account with ANNA and get your taxes sorted
With ANNA you get a debit card, automated bookkeeping, a personal payment link, 1% cashback and 24/7 customer support
The stylish office desk
The home computer desk is a good place to start. You may spend as much time at your desk as you do in bed, so choosing a good one is vital. The John Lewis Abacus desk has plenty of storage, while the Habitat Cato fits neatly into small spaces. If you're missing your standing desk, the Jarvis Bamboo is the sustainable option.
The ergonomic office chair
The right office chair will mould around your body, reducing stress on your back muscles. The IKEA Markus is a budget friendly option at just £150, while designers' favourite the Herman Miller Sayl is less than £500. Or style it out with a repurposed gaming chair: we like the GT Omega Pro.
The comfy lumbar support pillow
If your budget won't stretch to a fancy office chair, a lumbar pillow is a good way to add ergonomic support to any chair. PhysioRoom has a memory foam cushion for under a tenner or take a look at a great range of options from Supportiback for home and office chairs.
The posture-friendly laptop stand
Hunching over your laptop all day won't do your neck or back any favours. Raise your screen to a comfortable eye level with a desk stand, we quite like this wooden one on Etsy. If it's your other half's turn to have the desk, the Relaxday laptop cushion is ideal for comfier sofa typing.
The noise-cancelling headphones
If you're at home with family, partners or flatmates – joining video calls at home are always awkward. Not only do your family get to hear what your meetings are actually like, you realise how much you shout when you're on Zoom (yep – us too). We don't think you can beat Apple Airpods for Zoom meetings, the mix of low profile, good sound and not cutting off your ears from your surroundings make them a winner, and the older version 2 aren't that pricey now the Pro version is around. 
But for pure features, the Sennheiser Momentum can't be beaten – the newest version 3 even has an anti-wind setting, so you can mix Zoom calls with your daily exercise routine.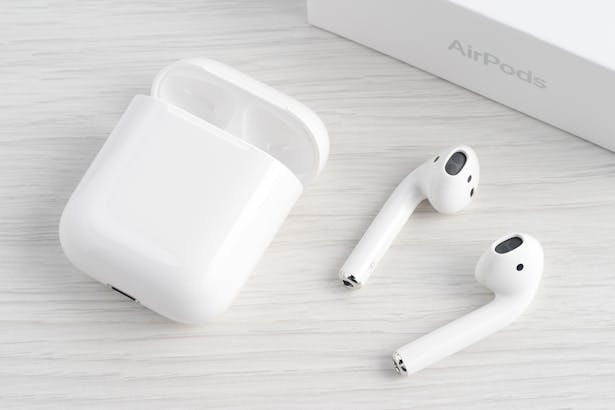 The clutter-free wireless keyboard
If your laptop is on a stand, it makes sense to get a separate keyboard to sit with you at desk level. Check out the Logitech K400 which has a whopping 18 months' battery life and a 10 metre range should you need it. Apple users might just stick to the usual keyboard and magic trackpad, although not the cheapest options (put it through the business).
The barista-quality coffee maker
If nothing else, home working gives you the chance to make coffee just the way you like it. Pour yourself the perfect cup with the coffee connoisseurs' favourite, the Hario V60 Ceramic Dripper. Now sign up to the Union Coffee Club, sit near an exposed brick wall and you won't miss your local hipster coffee shop at all.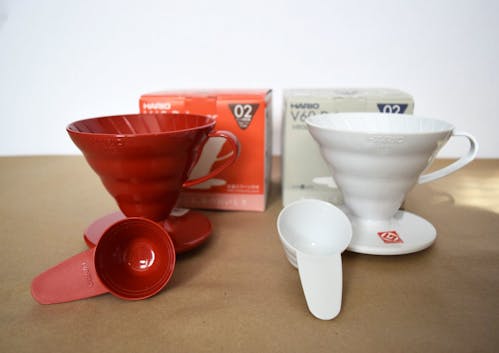 The immersive portable speaker
No longer do you need to listen to uncultured colleagues complain about your musical taste.  Play the tunes you want in crystal clarity via a portable speaker like the voice-controlled Sonos One or the budget-friendly Anker Soundcore Flare.
The under desk mini bike
It's the essential you never knew you needed. The DeskCycle 2 Mini Bike has a time, distance and calorie counter and its mouselike quietness means you can pedal away through those Zoom calls without anyone suspecting a thing. 
The contemporary desk lamp
You might find your working hours are a bit upside down while you're working at home. Or that the only place for your new desk isn't near a window, it's by the washing machine in the utility room. Either way, you need a good desk lamp. Look no further than the Baldwin lamp from John Lewis. Don't work too late.
Open a business account in minutes
Take the load off with ANNA, the business current account that sorts your invoices and expenses.
Enter your mobile number
Get a business account and a debit card that miaows
We create, send and chase up your invoices
We snap and sort your business expenses
Never miss a deadline, with handy tax reminders