Open a business bank account remotely while everything is on lockdown
2 April, 2020 · 4 min read
In the new age of social distancing, self-isolation and generally nearly everything being shut (we miss you, McDonalds breakfast), the ability to get things sorted online is priceless vital. And that includes your bank. So if you're looking to open a business account remotely in the UK, say hello to ANNA.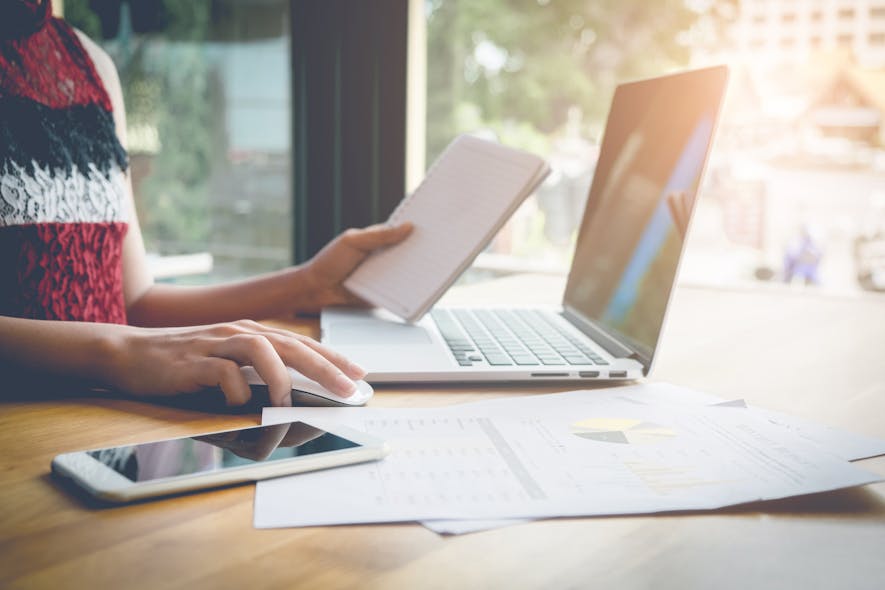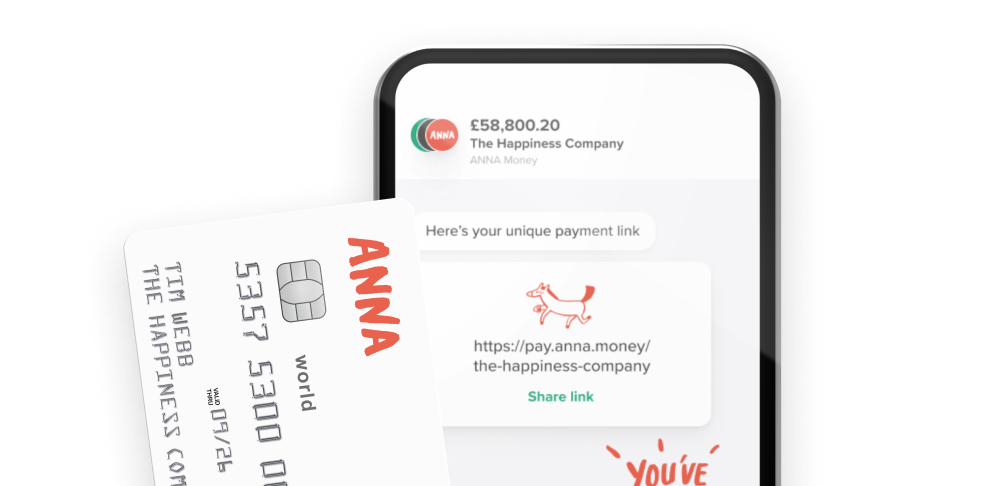 Open a business account with ANNA and get your taxes sorted
With ANNA you get a debit card, automated bookkeeping, a personal payment link, 1% cashback and 24/7 customer support
At the moment you may find that traditional banks have reduced hours, long queues outside, or that they're not open at all. Even if they are open, many people conscious of government guidelines might consider opening a business bank account without visiting a branch to be a responsible thing to do. 
The good news is you can open a business account remotely with ANNA in under 5 minutes (our customer record for opening an account remotely is 2 minutes 37 seconds. Phew, that's fast). Then you can immediately start transferring money, paying bills online and managing your small business banking. 
Here's everything you need to know about opening an account remotely. It's easier (and quicker) than you'd think. 
Download the app
What's the first thing you need for online banking? An app. Head to the App Store or Google Play Store and search for 'ANNA Money' to download our app. Or if you're on our website, just type in your mobile number and we'll send you a download link. 
Let's make this official 
Before you can start using ANNA, you'll need to read and accept our terms and agreements. When you open an account remotely the big benefit is that all the terms and conditions can be accepted digitally, with no forms to sign. Don't worry, we'll send you a digital copy for your files. 
Know your business
Once you've downloaded the ANNA app, we'll take you through a process called Know Your Business. It'll help us understand your business better, and tailor your ANNA experience. We'll need to know your name, address, the type of company you're running, your website (if you have one), get an estimate of your annual revenue and a few other details. 
The clever part? Instead of filling out a form with all the info about your and your business, ANNA does it all in chat. Just answer ANNA's questions in the app, and you'll be headed on a one-way ticket to New Business Account City. Yes, it's a real place. 
Get your ID to hand
ANNA can verify your ID in seconds, so you'll be one step closer to opening an account remotely. All you need to do is snap a quick pic of your passport or driver's license, and we'll do the rest. No judgement on your photo, either. 
Order your debit card
Once we know who you are, we'll message you a picture of your new ANNA debit card with your name on it. Give the details a quick once over, and if it's all shipshape we'll get your new card sent out to you in 5 working days. 
Get sorted for a sort code (and account number)
And that's it! Your business current account is officially open, and we'll share your brand new sort code and account number with you in the chat. You can start using your business account right away - even before your card arrives in the post.
Happy banking 
Once you've signed up for an ANNA account remotely, that's just the beginning. Did you know we can also do your invoicing, track your expenses and sort your company taxes? It's all available on the app – you don't have to go anywhere else. Unless you haven't been outside yet today. In which case, get some fresh air! 
Open a business account in minutes
Take the load off with ANNA, the business current account that sorts your invoices and expenses.
Enter your mobile number
Get a business account and a debit card that miaows
We create, send and chase up your invoices
We snap and sort your business expenses
Never miss a deadline, with handy tax reminders