10 places you can still find work during lockdown
1 April, 2020 · 3 min read
UK jobs during coronavirus have taken a significant hit, but it's also thrown up new job opportunities in sectors that simply have to keep going. If your usual business is on hold, there are still places you can find employment and help keep the country going. Here's 10 places to find alternative work if you need to.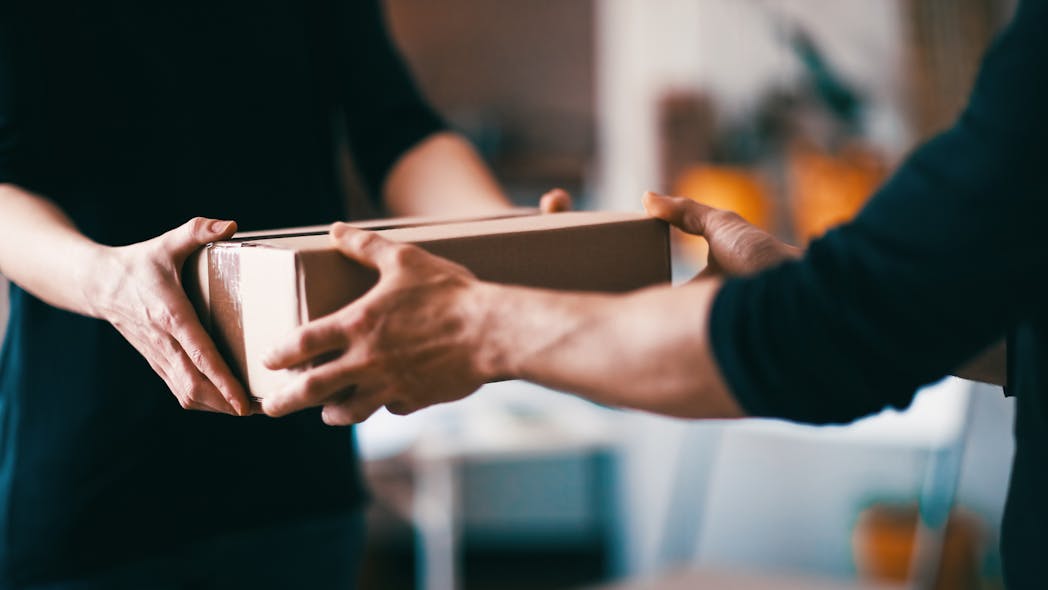 At the time of writing, the opportunities below were all live and open for applications. As things progress, this is likely to change over time. We'll try and keep this article as up to date as we can. If you are an employer with opportunities you'd like including here, or just someone who knows about some job vacancies and would like us to include them, just email us on hello@anna.money and we'll put them up.

Help supermarkets feed the nation
Not surprisingly, all the major supermarkets are recruiting right now to meet unprecedented demand. Some 35,000 staff are needed in stores and distribution centres across the UK to work as customer assistants, managers, pickers and delivery drivers. So make yourself the monarch of the meat counter and search for vacancies on job sites like Monster, Staffline and Totaljobs, or apply directly on the supermarkets' job portals. 

Work on a British farm
Get picking. Soaring demand from supermarkets plus travel restrictions on overseas workers mean British farms have launched an urgent drive for 90,000 seasonal workers to harvest fruit and vegetables, drive tractors, and work in processing and packaging - no experience necessary. Apply here 

Be part of the caring community
If the pandemic had taught us anything, it's that we're all connected. With the NHS focused on fighting Covid-19, more carers than ever are needed to help the vulnerable in isolation. Care providers Cera, HC1 and Home Instead are looking for thousands of people to join immediately as professional carers. Full training is given. 

Pick up a pharmacy job 
Getting people the medicine they need has never been so important. Lloyds Pharmacy is recruiting 1,500 new staff for its stores up and down the country. Roles include dispensers, pharmacists, delivery drivers and warehouse staff across 1,400 branches. Fancy joining them? Do it here 

Join a dairy giant
Sometimes jobs take you to every corner of the world. And sometimes they take you to a fruit corner. Yogurts and desserts brand Müller is seeking 300 workers to keep us all supplied with our favourite treats. Delivery drivers, technicians, factory operators, processing and packaging workers and mechanics are all being sought - find out more here. 

Get into customer support 
Customer service agents are being sought to help keep everyone connected and supported during lockdown. Homeworking specialist Sensée is recruiting 1,000 staff for contact centre roles, for the likes of Bupa, Hastings Direct and various government departments. Meanwhile Virgin Media is looking for 500 workers at its contact centres in Birmingham, Manchester, Sheffield and Teesside. Get that headset on. 

Be an online tutor
There's rising demand for online tuition while schools are closed and you don't need previous teaching experience (although it helps). A qualification up to the level you want to tutor at can be enough to get you started. So dust off that history A-level or make use of that second language - The Tutor Website has loads of remote jobs to get you off the ground, while Tutorfair lists opportunities available now.

Use your way with words
If you've a gimlet eye for grammatical errors, freelance proofreading could be the gig for you. Check out the Chartered Institute of Editors and Proofreaders for training and advice, and tout your skills on freelance community sites like People Per Hour. 

Explore remote working jobs
It sounds like an impossible dream, but did you know you can actually get paid to test computer games? Working from home has come into its own under lockdown and while there are a few scams to be wary of, there are plenty of legitimate roles too, from website testing to customer research. Discover the home working jobs you never knew existed 

Check out local job hubs
Many councils and community organisations are helping people find jobs during the Coronavirus lockdown. Stockport Council has just launched a service connecting employers with urgent vacancies with local people looking for immediate work. More are likely to spring up, so keep an eye on your council's website or local social media groups for the latest roles near you.
UPDATE: We recently posted a list of local sites here listing local businesses who are continuing to operate, via online stores or delivery services. Many of these businesses need staff to increase their operations, so perhaps check out if your local area has businesses looking for extra staff.
If getting a job isn't for you, and you have an enterprising business idea that will thrive while everyone is in lockdown - you can open a business account remotely with ANNA and get started today!
Open a business account in minutes
Take the load off with ANNA, the business current account that sorts your invoices and expenses.
Enter your mobile number
Get a business account and a debit card that miaows
We create, send and chase up your invoices
We snap and sort your business expenses
Never miss a deadline, with handy tax reminders