Meet Alexander Kokovin, ANNA's head of banking
26 January, 2022 · 5 min read
Since 2017 ( before ANNA was even officially launched) Alex has been working behind the scenes to perfect our banking services. We asked him about his time at ANNA.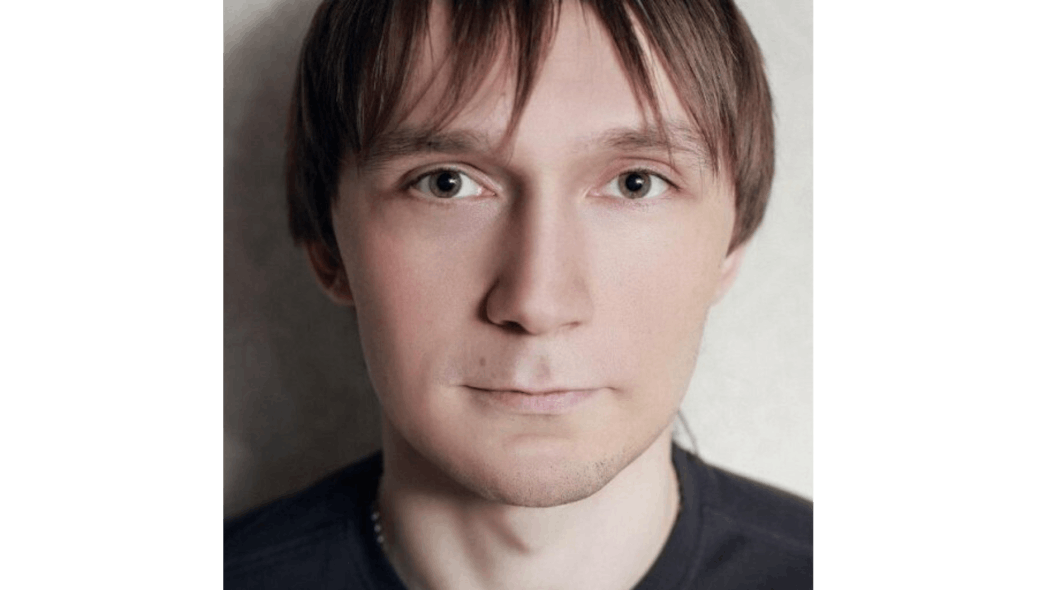 Describe your role and your team
I like using services provided by small business owners. Personally, I shop at the local butcher and fishmonger. I love buying my croissants from the independent bakery and getting last minute things from the corner shop. The owners are usually the people serving customers, I enjoy the smalltalk and personal level of service. These are the people making my life better and easier and that's what ANNA is about too. We're all here to help small businesses and enable business owners to dedicate themselves to doing what they love instead of doing financial admin and banking – which can be boring for them.
My role is about functionality and how to make the most seamless experience for users;  whether that's paying bills or receiving money etc. I want to ensure there's no effort involved and that managing financial transactions is as easy and simple as possible for our customers. For instance, most small business owners need to do things quickly using their phones. Within the app they can find all the key information they need – such as an invoice that's pre-prepared and already filled in, so the customer just has to approve it.
Me and my team are also there to support customers through more complex banking needs or if something goes wrong.
Tell me about an idea, a product or a new invention you've made for ANNA's customers
We've had a great year. In 2021 we launched Direct Debits, Apple Pay and Google Pay, which I'm happy to see so many customers using. We also launched international payments and that opened up more opportunities for our customers.
What's the next exciting thing you're working on / would like to develop?
In response to requests from customers we're going to add the ability to take cash deposits. There are still plenty of businesses out there that legitimately trade in cash. So we're currently live testing this as a new service using Paypoint.
What's a typical day like for you at ANNA?
80% of the day is meetings: working together in groups and having conversations with other teams such as the UX and developers as well as with external partners. Sometimes I'm in design or planning sessions and meetings to help the Customer Experience team to share knowledge. And I spend lots of time discussing future opportunities and new features we can create for customers.
I review progress on current projects including testing, delivery times and methods and generally checking that whatever we're developing will be a useful service.
Sometimes customers are referred to us by one of the CX agents and we get directly involved if it's a complex request or there's a problem to solve. ANNA is also a business so we have to do our own admin and financial stuff – checking we're receiving and paying bills on time.
What do you like most about working at ANNA?
I think it goes back to what we talked about earlier – that small businesses play an important part in my day-to-day life and I really like helping them and this job enables me to do that.
Also at ANNA we have a strong, excellent team. We learn a lot from each other.
At ANNA everyone's keen to provide the best service for the customer. This helps make work more enjoyable as we all clearly understand why we're here.
What's your favourite thing to do when you're not at work?
I like cooking. Especially these days when we're all spending more time at home.
And I like cycling. I don't have a lot of spare time for really long rides but I did cycle from London to Bristol in one day! Not something I'd do in the winter though.
What would be your ideal alternative career?
That's actually a hard question because if there was something I'd rather be doing, I'd do it. The job I have now is the most enjoyable one for me.
Open a business account in minutes
Take the load off with ANNA, the business current account that sorts your invoices and expenses.
Enter your mobile number
Get a business account and a debit card that miaows
We create, send and chase up your invoices
We snap and sort your business expenses
Never miss a deadline, with handy tax reminders