Direct debits are live on all accounts
25 February, 2021 · 2 min read
We're pleased to announce that the Direct Debits on all ANNA Money business accounts are now operational.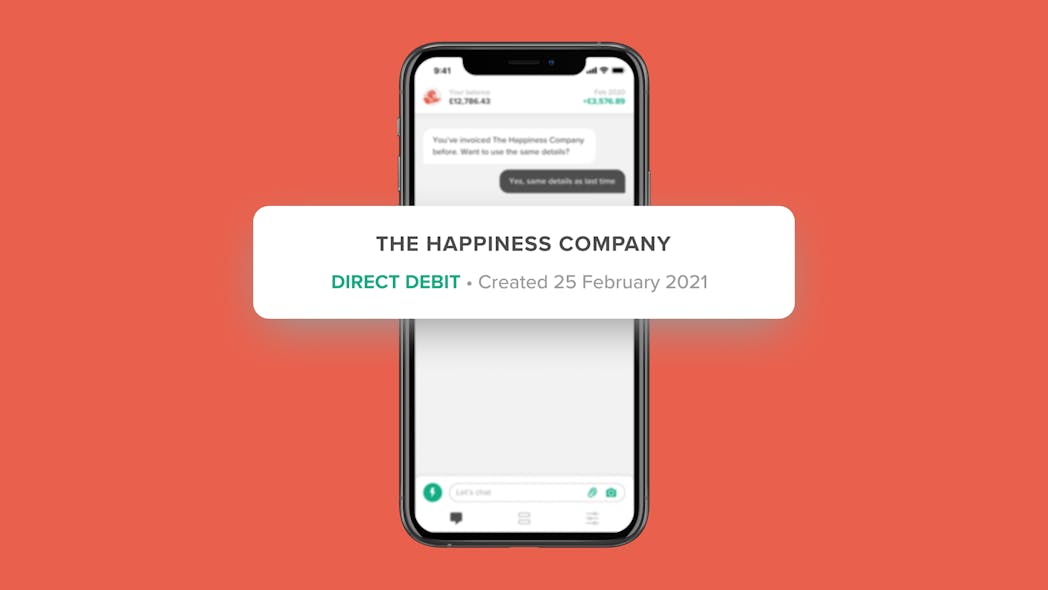 We have finally completed the setup and testing of Direct Debit functionality with our payments platform partner Railsbank. This is the culmination of the long process to once again make Direct Debits available to all ANNA Money customers.
How do I set up a Direct Debit again?
To set up a Direct Debit, start typing "Set up Direct Debit" in the ANNA Money chat, or choose "How can I set up a Direct Debit?" in the Thunderbolt menu. There you'll find all the information you need to give your business partners so they can set up payments from their side.
Please bear in mind that Direct Debits take 5 working days to confirm, so they need to be set up well in advance of the day the charge needs to be made.
You can read detailed instructions on how to set up Direct Debits in our help centre.
Open a business account in minutes
Take the load off with ANNA, the business current account that sorts your invoices and expenses.
Enter your mobile number
Get a business account and a debit card that miaows
We create, send and chase up your invoices
We snap and sort your business expenses
Never miss a deadline, with handy tax reminders