New in ANNA – pay using Google Pay
6 April, 2021 · 4 min read
We're excited to announce that you can now use your ANNA Money Business Debit Mastercard® with Google Pay. Google Pay is the fast, simple way to pay contactless and speed through checkout on sites and in apps all from your compatible device.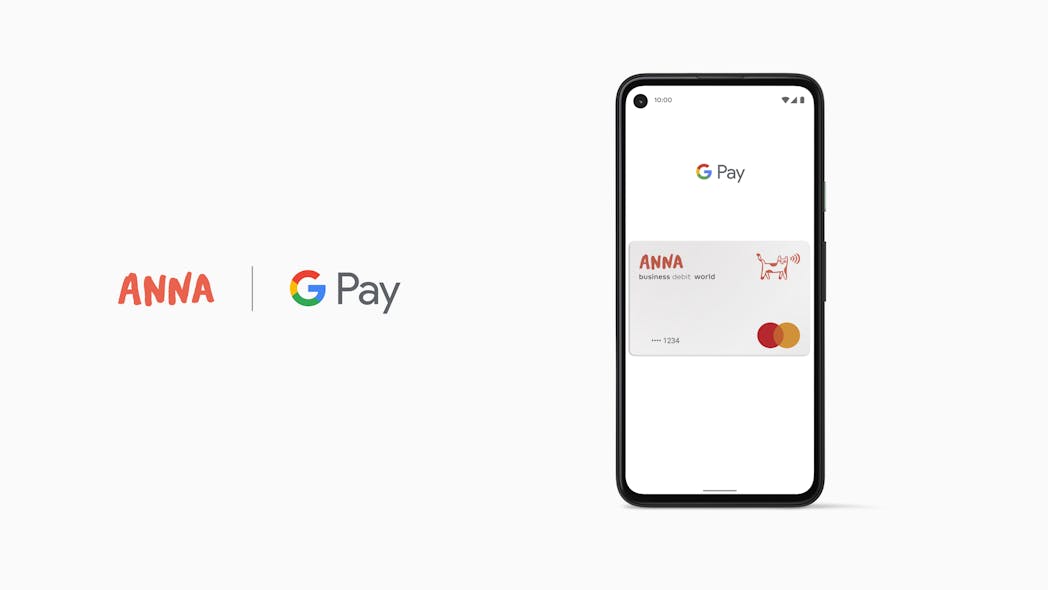 How to make a contactless payment with Google Pay
It's really simple: when paying in a shop or on transport, tap your phone against the contactless terminal. That's it.
To pay in apps and websites, just choose Google Pay at checkout.
Your information is secure
When you use Google Pay your account information doesn't go to the merchants – instead they're getting a Virtual Account Number. It's only ever stored only on your Android device and when you're paying online, Google Pay encrypts the payment data so it stays safe in transit.
Google Pay across your devices
You can pay from your ANNA business account via Google Pay using a range of devices running on Android and Wear OS.
To make things extra secure Google Pay creates a separate Virtual Account Number for every device you add your ANNA Business Debit Mastercard to. So, when you're paying for transport services like TFL, make sure you tap in and out with the same device - otherwise TFL will start a new charging period every time you tap with different device and you may be overcharged. 
Set up and use Google Pay straight away
There are three ways you can set up your ANNA Money business debit card for Google Pay on your Android device and they're all equally easy:
From the ANNA Money app chat: just type "Set up Google Pay" and follow our lead
From the ANNA Money account summary screen: tap "Card management" and then tap the "Add to Google Pay" button
From the Google Pay wallet app on your Android device: tap "Add a payment method", then choose "Credit or debit card" and follow the instructions
You can read more about Google Pay and it's features on Google Pay website.
We're really thrilled to have introduced this feature to ANNA Money – we know a lot of our customers have been waiting for it. 
Go ahead and try it. If you have any questions or comments about it, please let us know in the app chat.
Open a business account in minutes
Take the load off with ANNA, the business current account that sorts your invoices and expenses.
Enter your mobile number
Get a business account and a debit card that miaows
We create, send and chase up your invoices
We snap and sort your business expenses
Never miss a deadline, with handy tax reminders