Why your business card should stand out (but not like these weird examples)
28 February, 2020 · 4 min read
The subtle pageantry of the card exchange carries a raft of associations in 2020. In an era when most meetings are arranged over email, giving or receiving a card is more about punctuating the get-together than handing over your contact details for the first time. But in the digital world, proffering a tangible reminder of who you are and what your business does is more important than ever.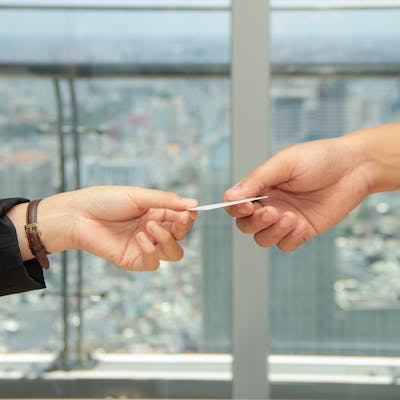 Internal panic
It's a moment familiar to most entrepreneurs and start-up founders. You're greasing the wheels at an industry event, adroitly articulating the cleverer points of your work with all due panache and enthusiasm. Suddenly someone whips out a business card and hands it to you. What with the latest funding round, sourcing a new workspace and – ahem – filing your taxes, putting together a corporate identity and corresponding business card has fallen down the list. As you announce to the group – too loudly to sound natural – "I'm fresh out of cards, some due from the printers next week" you crease up slightly inside. The ceremony of the card exchange comes to its bungled conclusion.
 Fortunately (perhaps) the social mores surrounding business appear to be becoming more relaxed by the day. Coming to a meeting without a card used to be like turning up to a shoot-out without a six-gun. Now it's a minor mishap. 
This is me
As things have become less formal – spearheaded in part by the laissez faire, bathrobe-clad slacker sensibilities of Silicon Valley – the rules around business cards themselves are being re-written. Bucking the conventions of uniform, pared-back design, entrepreneurs are using business cards to stand out. All too often business owners opt for novelty rather than function. Recent years have seen the appearance of a particular genre of novelty card, made from embossed wood, steel or plastic, designed in a square so as to peak out irritatingly from the wallet. One colleague mentioned a card the surface of which was made from sandpaper – the idea being that it rubs out the details of competitors within the wallet.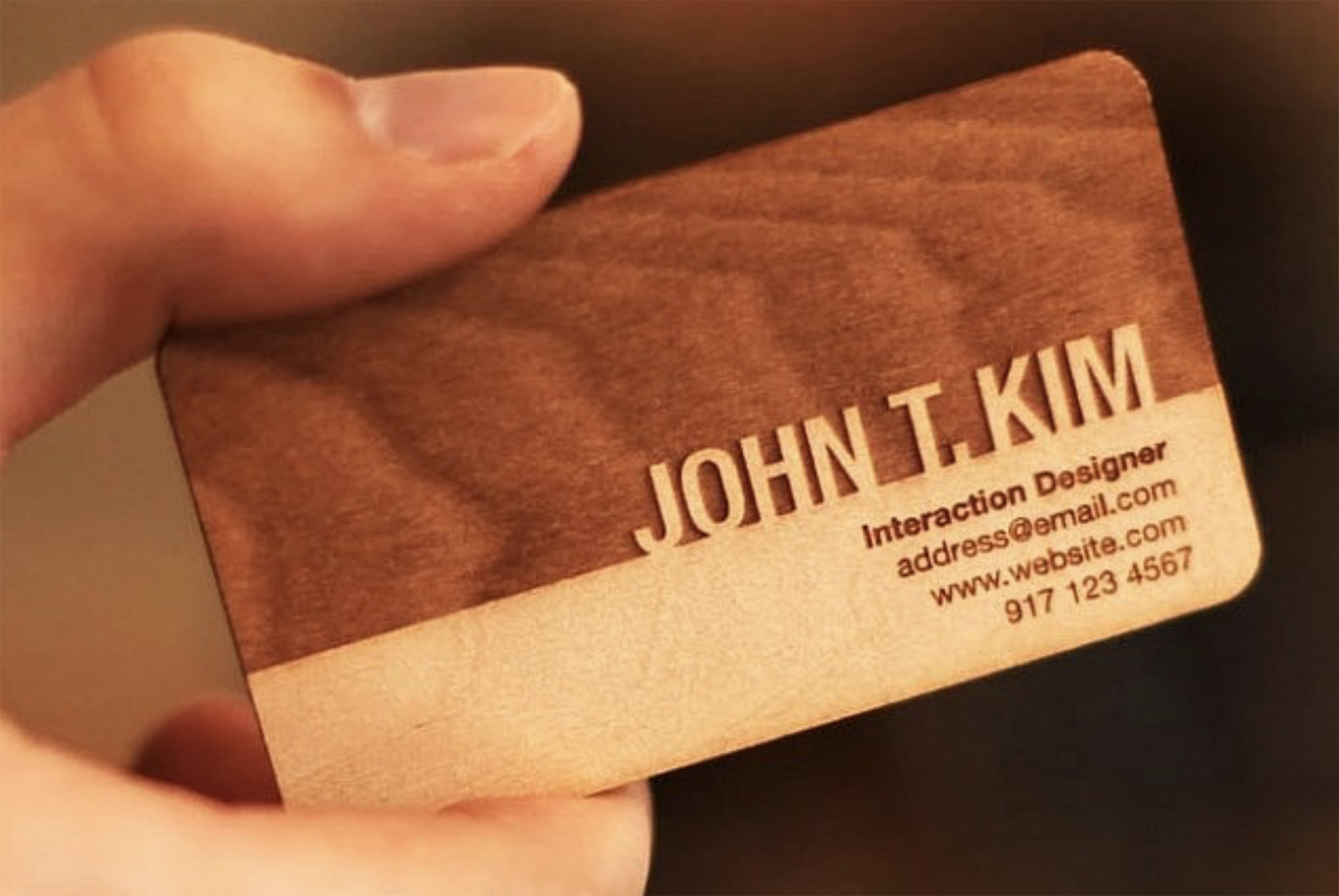 Amid this cacophony of personal marketing, Michael Wolff, feted graphic designer and founder of brand consultancy Wolff Olins has some advice: "There's a difference between business cards that say 'look at me' and those that say 'this is me'," he says. "You don't want a card to be irritating, trivial or pretentious. Your focus in business shouldn't be in trying to make your business card win a graphic design award." 
Concept cards
But spend a day collecting cards at a trade fair or industry get together, and it's plain to see that the sort of wisdom imparted by Wolff is being ignored in favour of a plethora of silly cards. Unfettered by corporate aesthetic guidelines, entrepreneurs are taking wild risks with their personal branding.
 Perhaps the greatest example of recent years is the card that staff writers from Business Insider found on the trade show floor of Las Vegas' Consumer Electronics Show 2012. The individual, a multimedia producer, had superimposed a picture of his own head with cyborg-like wires and a (presumed) laser targeting device attached to his right eye. The inexplicable word: "RapBot" on his forehead. On the reverse, a shiny, futuristic sports car of some description – what else?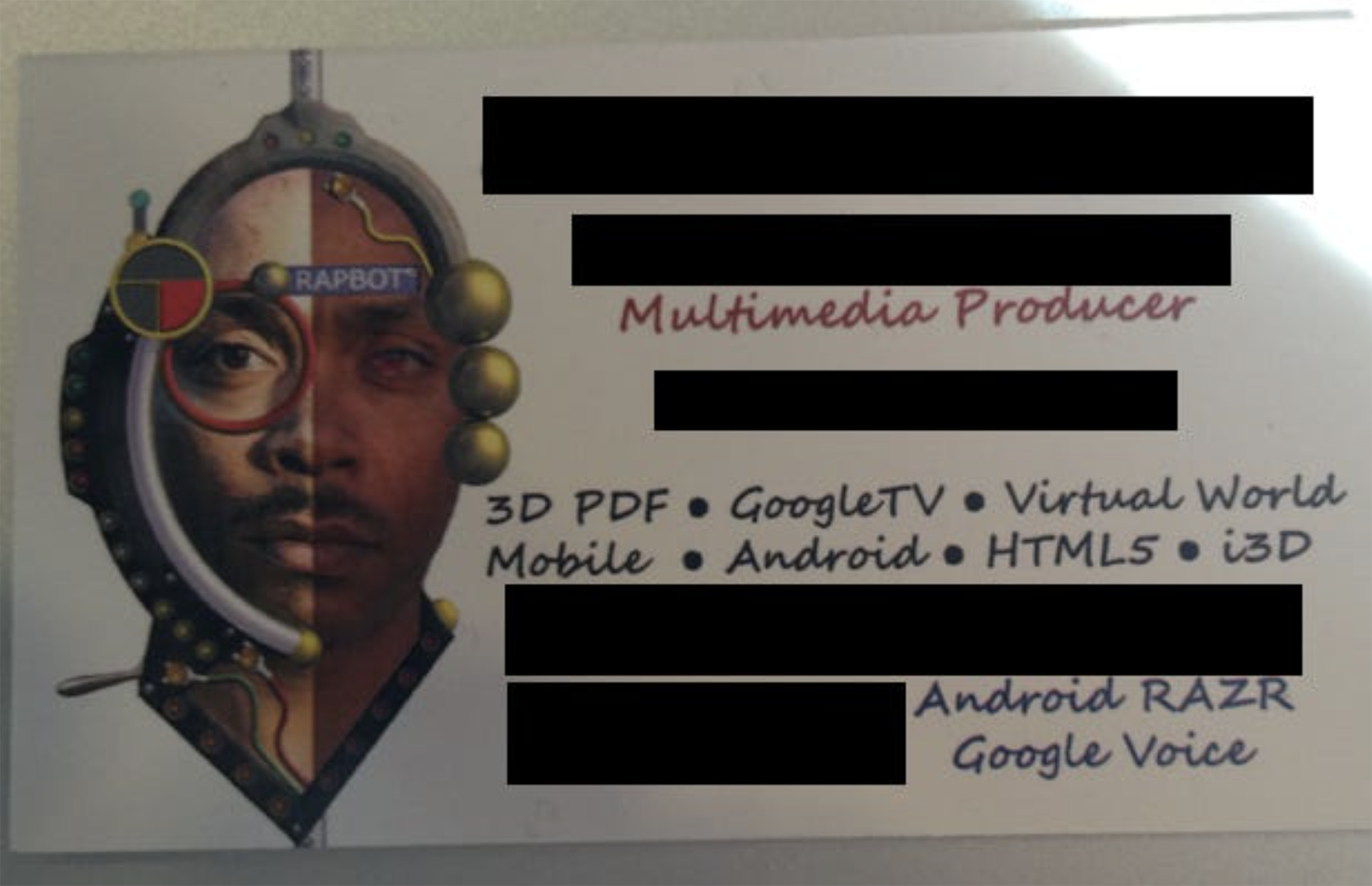 Elsewhere, business cards aren't actually made of card at all. Contact details on miniature bottles containing questionable cocktails mixed by the purveyor are a familiar trope, as are balloons – you can only read these when you blow into it – which makes writing details into your book of contacts rather hard on the diaphragm.
Context and quality
This whimsy aside, a well-wrought card goes a long way in impressing clients in Asia and the US, according to Wolff. The symbolism in exchanging cards carries implications of mutual respect. In this scenario, the wielding of a card which is thin and floppy or has poor quality ink is an extremely bad look. These considerations are more important than having a witty card.
 "The question is, do you want your card to entertain or inform? If it's the former then you take a risk," says Wolff. "If you are engaging and interesting and all those things – that's great. But if your business card is all those things and you aren't – you have a problem."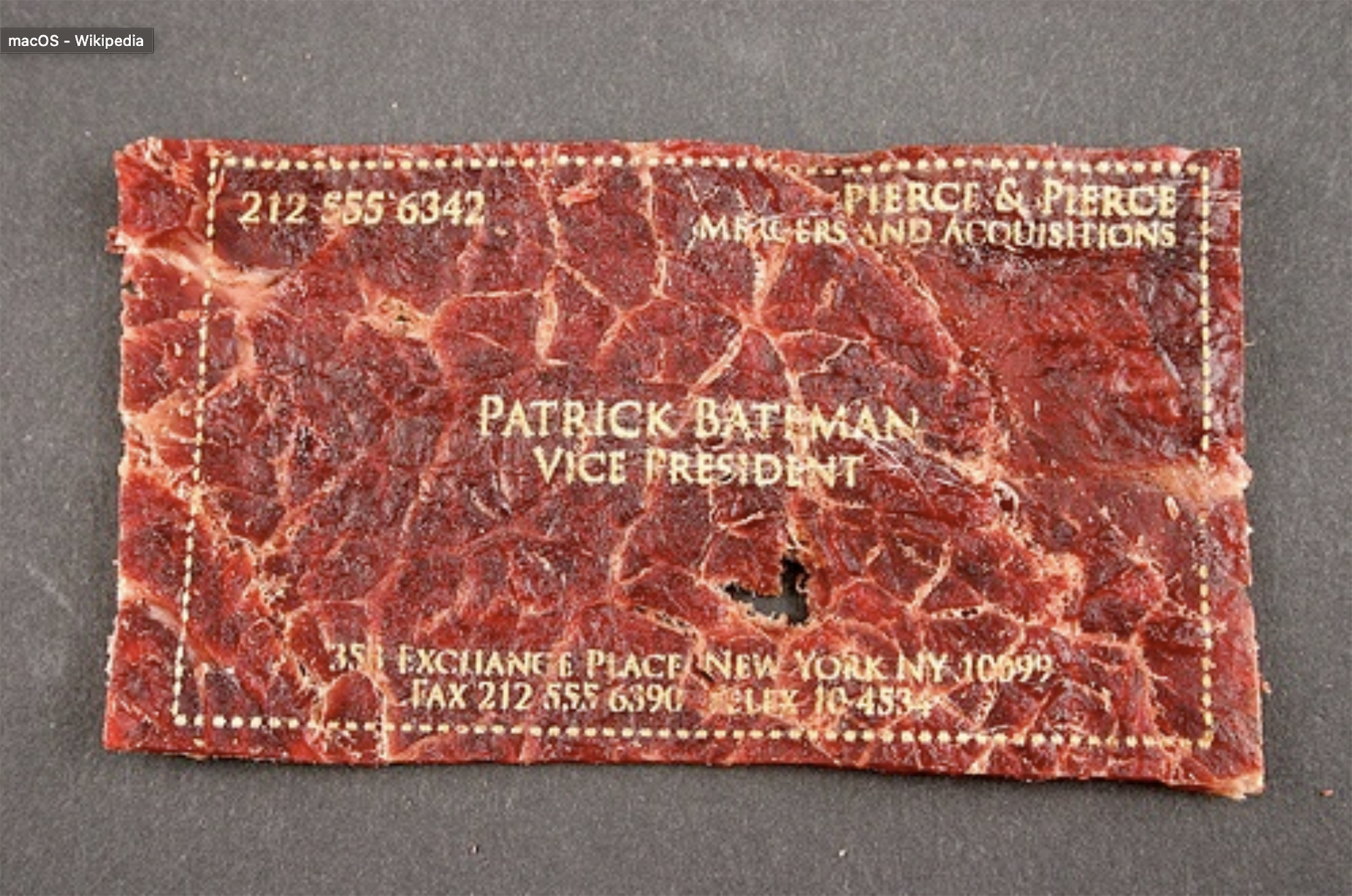 Embossing it at meetings: five tips
Keep it simple. Eschew the gimmicks of making your business card from recycled wood, human hair or ocean plastic.
Quality, not content. Invest in a card which has a thickness, weight and embossing that signifies the importance of your purpose.
Practice the pageantry. In the digital era, exchanging cards is more about symbolism and punctuating a meeting than exchanging details
Make it yours. Choose a card for the business that you want to be, not the one you currently are. 
Show some leg. Don't provide all your contact details on your business card. Omitting a phone number creates an air of inaccessibility – and might shield you from sales calls.
The only other card you need
Sign up for an ANNA business account and get a debit card that miaows.
Enter your mobile number
Open a business account in minutes
We create, send and chase your invoices
We snap and sort your business expenses
Never miss a deadline, with handy tax reminders