What is compliance and why does it matter?
4 August, 2021 · 4 min read
When you first open a business account, there are lots of questions to answer. It can feel a little overwhelming and intrusive, but these questions are important – they're part of a process called Customer Due Diligence. But the bit you'll hear most about is compliance. We're going to explain what compliance means, how it works, and why you're faced with so many questions about your business. We also want to make compliance as straightforward and painless for you as possible, so we're providing some tips on the best way to answer any questions.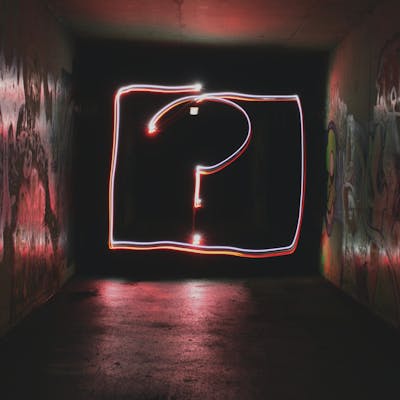 Why all the questions in the first place?
Say hello to KYB, which stands for Know Your Business. It's a mandatory process by which banks and financial institutions get to know their customers' businesses and how they use their accounts to ensure everything is above board. 
At ANNA, we want to build strong business relationships with our customers and that starts with trust. The more we know about your business the smoother everything goes.
What exactly is compliance?
The Financial Conduct Authority (FCA) regulates the financial services industry in the UK. It exists to protect consumers, keep the industry stable, and promote healthy competition between financial service providers.
All banks and financial institutions - including ANNA - have to comply with FCA regulatory requirements when customers open a business account (that's why it's called compliance).  As well as being regulated by the FCA, we also operate under an e-money licence and are bound by the Electronic Money Regulations 2011.
This means we're obliged to find out as much as possible about your business in order to protect your interests as an ANNA customer, keep your funds safe, and keep everything shipshape.
Ok. What does that mean for me?
It means that every so often we'll contact you with questions about your business. We will ask you questions when you open your business account and when you use new services (such as making international payments) and we may ask you questions about specific transactions. They may be a bit boring but nothing too difficult! 
The questions may occasionally feel a bit inconvenient or intrusive, but please understand why we are asking them to meet all financial regulations. The better we know your business, the smoother your account will run. And the quicker you answer questions, the sooner you can get on with your business.
To help you answer our questions properly, we've put together a few examples.
Example question 1: In your own words, please describe what your company does?
Weak answer: Consultancy.
Strong answer: Our company provides consultancy services regarding Agile, Kanban, and Scrum methodologies and how it could be applied to companies' delivery processes. Our strategic partner is Modern Methodologies Limited. We currently provide our services to IT-C Global Vision Ltd. and IT Community Solutions UK Ltd.
Handy tip! One-word answers aren't helpful to anyone. Detail, detail, and more detail will save us asking more questions.
Example question 2: What's your business website address?
Weak answer: Here's my personal Facebook link.
Strong answer: You can find:
Handy tip! Sharing your business website, along with any press articles about your business, show us how your business exists online. That's more helpful than linking to your personal site or social media, as they don't tell us anything about your business.
Example question 3: Can you tell us more about that transaction?
Weak answer: Payment to business partner.
Strong answer: East London Sugar Limited is our long-standing partner. They are conveniently located close to our bakery and provide us with sugar on a regular basis. This particular transaction is for 40 kg of sugar and 20 kg of powdered sugar we bought from them last week. The invoice is attached.
Handy tip! The more detail you can give us about your transactions, the sooner a transaction can be approved (and your payment can be released).
Conclusion
Running a business account is different from running a personal account, with a lot more questions and regulations. These can seem annoying, but the more information and detail you can provide, the smoother your account (and your business) will run!
Open a business account in minutes
Take the load off with ANNA, the business current account that sorts your invoices and expenses.
Enter your mobile number
Get a business account and a debit card that miaows
We create, send and chase up your invoices
We snap and sort your business expenses
Never miss a deadline, with handy tax reminders