How compliance works at ANNA
29 August, 2019 · 4 min read
When you start a business, it's easy to get blindsided by things you've never had to think about before. One of the things that tends to confuse people is compliance; what it is, how it works, and perhaps most pressingly, why it involves what seems like an endless stream of questions about your business.
We're here to break down not just what compliance is, but how we can make it as easy and painless as possible. Because if we can help you to answer our questions with as much detail as we need, that means we won't have to keep asking you again (and again, and again…you get it.)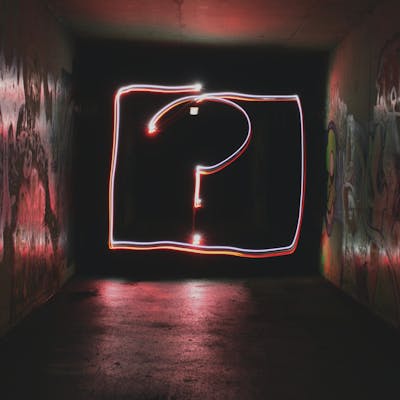 Why all the questions in the first place?
The short answer is KYB, which stands for Know Your Business. It's a mandatory process by which banks and financial institutions get to know their customers' businesses and how they use their accounts to ensure everything is running as it should.
At ANNA, we are committed to building strong business relationships with our customers, and like any relationship, that starts with trust. The more we know, the better we're able to protect you and your funds.
Okay, got it. So what is "compliance"?
The Financial Conduct Authority (FCA) regulates the financial services industry in the UK. It exists to protect consumers, keep the industry stable, and promote healthy competition between financial service providers.
All banks and financial institutions have to comply – hence, compliance – with FCA regulatory requirements when customers open a business account, and ANNA is no exception. As well as being regulated by the FCA, we operate under an e-money licence and are bound by the Electronic Money Regulations 2011.
This means we have to find out everything about your business in order to protect your interests as an ANNA customer, keep your funds safe, and make sure your account runs as smoothly as possible.
What does this mean for me in real terms?
It means that from time to time, we'll contact you with questions about your business. We might ask you about a transaction or it could be something related to expense management or tax estimation. You know, all those fun things you've always dreamed of chatting about ;)
Our questions may occasionally seem a little overwhelming but please bear with us as they're key to ensuring we meet all financial regulations. And as we mentioned before, the better we know your business, the smoother your account will run. To help you answer our questions with the level of detail we need, we've put together a couple of examples.
Example question 1: In your own words, please describe what your company does?
Weak answer: Consultancy.
Strong answer: Our company provide consultancy services regarding Agile, Kanban, and Scrum methodologies and how it could be applied to companies' delivery processes. Our strategic partner is Modern Methodologies Limited. We currently provide our services to IT Future Ltd. and IT Now Ltd.
Pro tip: One-word answers are not your friend here. Detail, detail, and more detail will save us asking more questions.
Example question 2: What's your business website address?
Weak answer: Here's my personal Facebook link.
Strong answer: You can find:
Pro tip: Sharing your business website, along with any press articles about your business, show us how your business exists online. That's more helpful than linking to your personal site or social media, as they don't tell us anything about your business.
Example question 3: What is your reference for this transaction?
Weak answer: Transfer
Strong answer: Payment for Invoice INV-007 (with an attached invoice)
Pro tip: Being transparent about your business transactions is an important part of compliance. One of the easiest ways to do that is to use ANNA to create your invoices so any related payments are automatically tracked and referenced. Another way of creating transparency is by connecting your other accounts to ANNA so you can see all your transactions in one place.
And remember…
If you get stuck, our customer support team is only a tap away in the app, day or night.
Open a business account in minutes
Take the load off with ANNA, the business current account that sorts your invoices and expenses.
Enter your mobile number
Get a business account and a debit card that miaows
We create, send and chase up your invoices
We snap and sort your business expenses
Never miss a deadline, with handy tax reminders