The best e-commerce platforms for small businesses
11 March, 2020 · 8 min read
Launching your own e-commerce site is a significant and exciting step to growth. It can be a bit intimidating for the less digitally literate and does require investment — but it's one that will hopefully pay off. We look at how you can power your online store and the apps you can use to make your site more proactive.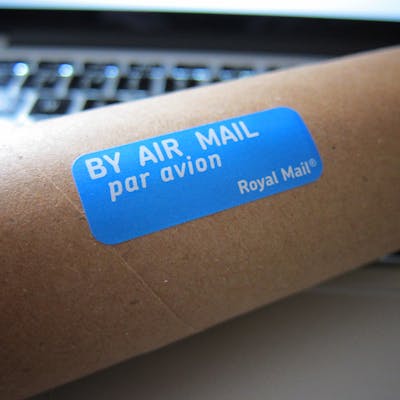 Why sell via your own website?
Setting up your own e-commerce site puts you in control. Once customers land on your site, you're not in competition with any other sellers as you would be on a marketplace like eBay or Amazon. You won't be entering into any price war and you'll have a captive audience to indulge with a rich brand experience using images, video and blogs.
According to Statista the global e-commerce market reached $3.5 billion (about £2.6 billion), representing a 14% share of global retail sales at the end of last year. Data suggests this will escalate to $4.2 billion (£3.2 billion), and 16% of total retail sales at the end of 2020 - and it doesn't show any indication of slowing down through the '20s. So what's keeping you?
The leading online selling platforms
Shopify and BigCommerce are the two most powerful e-commerce solutions, with a host of point-of-sale features and apps you can use to run your business online. But it's worth exploring alternatives, as monthly plan rates and transaction fees vary which can eat into your profit.
Shopify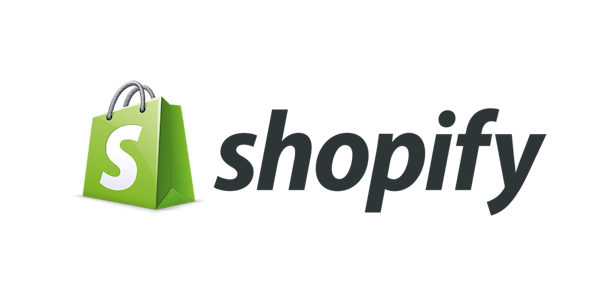 Shopify gives you all the tools you need to build an online store and start selling. It currently powers over 800,000 businesses, so it's safe to say it's tried and tested by businesses ranging from startups to global brands.
It's beginner-friendly too, so if it's your first time launching an e-commerce store, you'll feel in good hands.
What does Shopify offer customers?
Shopify's ability to scale, a simple interface, plenty of accessible support round the clock, multichannel selling, automatic tax calculation, inventory system and so much more has made it the trusted heavy hitter of e-commerce. It usually tops the rankings for loading time too.
While Shopify builds the store, your job is to get people through the door through brand awareness and marketing. If this isn't your forte, you can explore some of the Shopify partner apps. There's an abundance of these that you can unleash onto your website — so many nice-to-haves you'll be in danger of turning into a happy shopper yourself. To highlight a few:
Kit is powered by an artificial intelligence marketing tool that runs Facebook and Instagram ads while you sleep, manages email marketing campaigns and presents you with performance updates.
Order Printer enables you to easily print invoices, labels, receipts and packing slips to speed up your shipping process
Product Reviews adds customer reviews to your products. eMarketer suggests that 98% of consumers refer to reviews before committing to a purchase, and they can also help with SEO
Push Owl can give distracted, departed customers a little nudge to return to their abandoned shopping carts. There are more than 100 design themes to choose from. Enough to offer plenty of choice without swamping you with options.
Fees
Shopify has a monthly fee ranging from $29 (£22) to $299 (£229) per month according to the package (it quotes in US dollars). Payment processing fees are on a sliding scale, starting from 1.6% + 20p per transaction. The rates reduce as the number of sales increases.
BigCommerce

BigCommerce is Shopify's biggest competitor, currently powering around 100,000 online stores globally. It caters for all capabilities — those without developer skills, right up to those who can tinker with HTML and CSS to maximise customisation.
In terms of features, BigCommerce and Shopify are pretty similar. The differences start to appear when you scale the plans up, as BigCommerce can be more expensive than Shopify for a high-volume store.
What does BigCommerce offer customers?
BigCommerce's clear interface allows you to customise your store easily with its sleek templates — but note only a handful are free.
BigCommerce excels at multi-channel selling and offers a robust product search engine.
Fees
BigCommerce does not charge ANY transaction fees. This may swing it for you if you're aiming to sell in volume.
Pricing plans start at $29.95 (£23.00) per month for the Standard offer upto to $299 (£229) for the Pro Plan — exactly the same as Shopify (no coincidence there). It's worth comparing the plan's features as BigCommerce offers unlimited staff accounts while Shopify caps at 15 accounts.
Checkout codes, gift cards, unlimited bandwidth and professional reporting are all thrown into packages. All in all, it's a good option for stores with sales less than £35,000 per year. As the plan goes higher, so does the sales limit.
Alternative e-commerce platforms
Unsurprisingly there's endless choice of e-commerce platform offers out there. You may not want an overabundance of features, plug-ins and apps to drive a simple transactional site.
To be able to effectively compare like-for-like, faced with increasing choice out there, you should work out your minimum requirements, for example how many staff accounts you might need and what sales you anticipate year by year. It never hurts to refer back to your business plan anyway — it might remind you of some long-forgotten ideas you had.
Here are some alternatives to the big players we discussed so far:
ShopWired - a UK based e-commerce platform with unlimited sales, checkout hosted on your own domain, a local customer support team and free design themes.
3Dcart - a good blog feature and choice of business management tools. On the downside, templates look a bit dated, and they don't have the best feedback regarding customer support.
WooCommerce - strong on search engine optimisation (SEO). Has 1-Click selling apps available (you may have seen this on Amazon). However, web hosting can be comparatively expensive.
Magento - another platform with strong SEO and 1-Click selling apps. But the themes can be more expensive than others and require developer skills - a big no-no in comparison to its peers.
Squarespace - easy to set up and good if you want something very simple that looks good. However, it has limited payment gateways and no phone support, meaning you have to raise tickets every time an issue arises.
Wix - another good-looker that's easy to set up, but the lightweightness also means it's lacking marketing features.
Weebly - fair rates on basic plans and slick templates. But offers weak SEO and no Amazon integration.
Delivering orders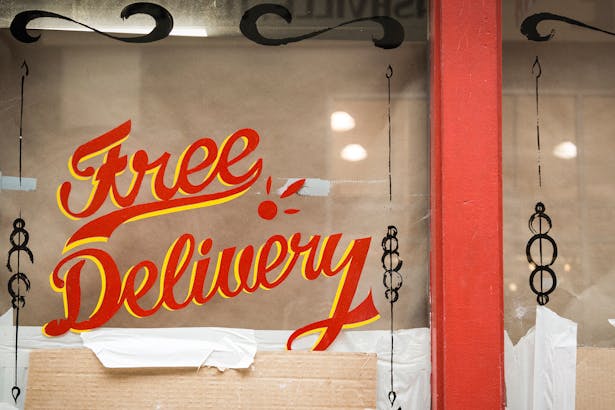 A major component of e-commerce and one that will fall firmly in your lap is fulfilment — the bit between the order being placed and the product reaching your customer. As with any postal service, delivery rates are based on weight and speed. But you do have a few options to consider that can make a difference to your online sales and the customer experience:
Rate by order price — customers can get reduced shipping if they spend a certain amount.
Click and collect — if you run a bricks-and-mortar store, customers can come in and collect their order in person. Usually free to the customer, as it presents an opportunity to make extra sales.
Real-time quotes — prices are worked out based on the order's size, weight and destination.
Flat-rate — the shipping is the same price, no matter what the product. Usually ranked by UK / Europe / Worldwide.
Free shipping — a good benefit for your customers and can motivate a purchase. The vendor bears the cost.
Note that a handful of items, such as alcohol and cigarettes, fresh food, perfume, nail polish and aerosol deodorants, come with shipping restrictions.
Creating goodwill - how to look after your customers
Never underestimate the importance of customer service, as it's a true differentiator. Go the extra mile when you can — a personal touch is always appreciated.
Try to be prompt with your communications and swift in processing returns to retain that all-important goodwill. If a delivery is going to be delayed, keep your customer informed - they will mind that bit less when they know what's going on.
To make life easier for everyone, make sure your shipping and returns policy is easy to find on your site – it should save you having to respond to additional queries. Create a freephone, or at least a low-rate contact number for enquiries.
It's common to offer a 10% discount when people sign up for a newsletter. Everybody loves a promo code and it does have the benefit of oiling sales along. And of course, a healthy body of newsletter recipients beefs up your marketing opportunities.
There's a lot to think about, but as you can see the e-commerce platforms have got it all pretty much covered. Write down your priorities in terms of features and it'll help you compare more easily. Happy online venturing and gaining a slice of that £3.2 billion in sales this year.
Open a business account in minutes
Take the load off with ANNA, the business current account that sorts your invoices and expenses.
Enter your mobile number
Get a business account and a debit card that miaows
We create, send and chase up your invoices
We snap and sort your business expenses
Never miss a deadline, with handy tax reminders