9 last-minute tips to prep your small business for Christmas
17 December, 2019 · 4 min read
You can take your foot off the gas and still run a business over Christmas - it just needs a bit of preparation. Here are nine last-minute tips to get your business ready, make the most of the downtime and come back ready to take on January with gusto.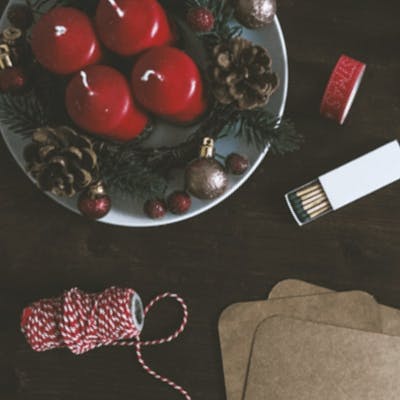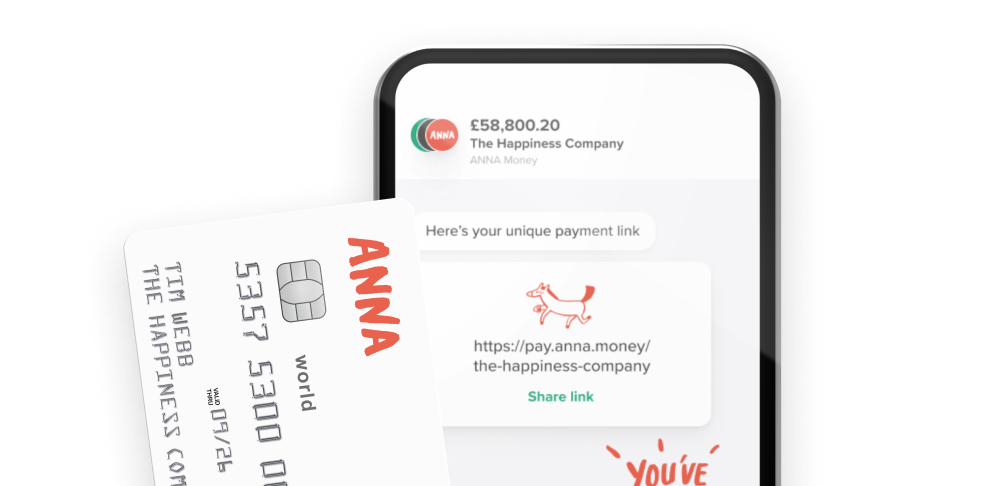 Open a business account with ANNA and get your taxes sorted
With ANNA you get a debit card, automated bookkeeping, a personal payment link, 1% cashback and 24/7 customer support
1. Keep your customers in the loop
If you're closing down for some or all of the festive season, let your customers know the times and dates when you'll be open and closed. Whether you post this on your website or drop people an email, it helps manage customers' expectations and might encourage them to wait for you to open for business again, rather than heading off to another supplier.
If you're planning to be open all over the holiday season, hats off to you. You've got a USP to boast about and could potentially poach some customers from your competitors. All's fair in love and business, even at Christmas.
2. Give your website a health check
It's even more important to make sure your website is up to date if you're closing for Christmas, as this will be your main port of call for customers. Give it a once-over and check there are no broken links and all the information is correct, like opening hours, pricing, out of stock items and anything customers are likely to be interested in. Consider adding an FAQs section, so that people can find answers to their questions even when you're offline and mid-box set binge.
3. Arrange cover (human or automated)
Consider whether you need to divert calls so that you don't miss anything important. This might be to a voicemail service that's checked regularly, an answer service such as Answer or Moneypenny that responds to calls and passes on messages, or simply to someone else's mobile. Many phone service providers allow you to divert calls for a small fee, but your customers shouldn't be charged any extra. You can also change the number of the person 'on call' so a few people can take turns to be on standby. If you're going off-radar for the whole festive period, don't forget to set your voicemail message and email auto replies accordingly.
4. Send off invoice reminders
Of course while you may be merrily planning your festive break, your customers and suppliers will be organising theirs too. And unlike you they may not be so conscientious in their preparations and simply clock off without prior notice - potentially leaving invoices unpaid and orders unfulfilled.
Get those polite invoice reminders issued now (if you hate chasing them, ANNA can take care of it for you) so that even if people have already signed off for Christmas, your invoice will be top of their in-tray in January.
5. Do a deep clean - on and offline
Business often slows down around Christmas, so take the opportunity to do some housekeeping of both the digital and physical variety.
Declutter your workspaces, clear out drawers, get rid of junk hiding under desks and file or recycle piles of paper. Do the same with your computer desktop - sort the files you need into folders, and send to trash anything else.
You'll thank yourself when you return in the new year.
6. Power down for Christmas
Give the planet a gift this Christmas by switching off and shutting down PCs, printers, scanners and anything that doesn't need to be running over the holidays. Not only will it make you as green as one of Santa's elves, it's better for your IT security — helping protect you from the risks of data breaches or virus attacks when no-one's there to take action. Don't forget to switch off kitchen items too, like fridges, kettles and toasters, not to mention the office Christmas tree lights.
7. Make business new-year resolutions
Far be it from us to suggest using your festive downtime to do anything other than open another box of Celebrations in front of the telly. But if you find yourself at a loose end, the quiet time between Christmas and New Year is the ideal time to gather your thoughts about the direction you want your business to take in the new year (plus, it's a lot better for your waistline).
Reassess your business plan and goals:
What's your focus for the next three months?
The next six?
How can you organise your business better?
An app like ANNA can take financial admin like invoicing and expense management off your hands, freeing you up to focus on business growth. Free from distractions of the day-to-day, you may be able to take a more objective view of the business — and ideas for injecting new life will come more easily.
8. Plan for next Christmas
If Christmas this year has felt like a last-minute rush, start planning now for a smooth run up to Christmas 2020. For many businesses it's the time when sales and orders spike, so drop some reminders of key milestones into your calendar to help you be prepared.
Think about Christmas offers and events and how to spread the word with creative email campaigns.
Review your website presence - is it the best it can be to encourage sales at this crucial time of year? Now may be the time to explore new platforms and features, like discount code tools, content management capabilities, and search engine optimised design.
Also factor into your budget Christmas expenses like staff parties and gifts, so you can shop around for the best deals in good time.
9. Enjoy the R&R
Probably the most important tip of all is simply to switch off and relax. Running a business can dominate your everyday life, and as your company's most important asset, you need a break to rebalance and spend time with friends and family. January will be here quickly enough - make sure you and your team are refreshed, recharged and ready to take it on with gusto.
The best resolution you'll make
Take the load off in 2020 with ANNA, the business account that does your financial admin.
Enter your mobile number
Get a business current account in minutes
Direct debits and team debit cards
We create, send and automatically chase your invoices
We snap and sort your business expenses