Free and affordable coworking spaces in the UK
31 January, 2020 · 6 min read
The working population tends to spend more waking hours at work than at home. Whether a freelancer or a small business, your workplace should allow you to thrive by stimulating you and your growth. There's been an explosion of choice in the UK, with around 600 coworking spaces across the country. We've picked out a few of the cheapest, the best — and the most unusual.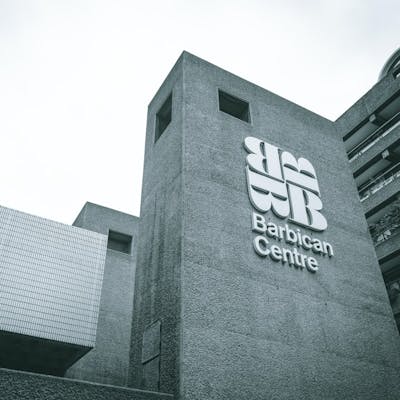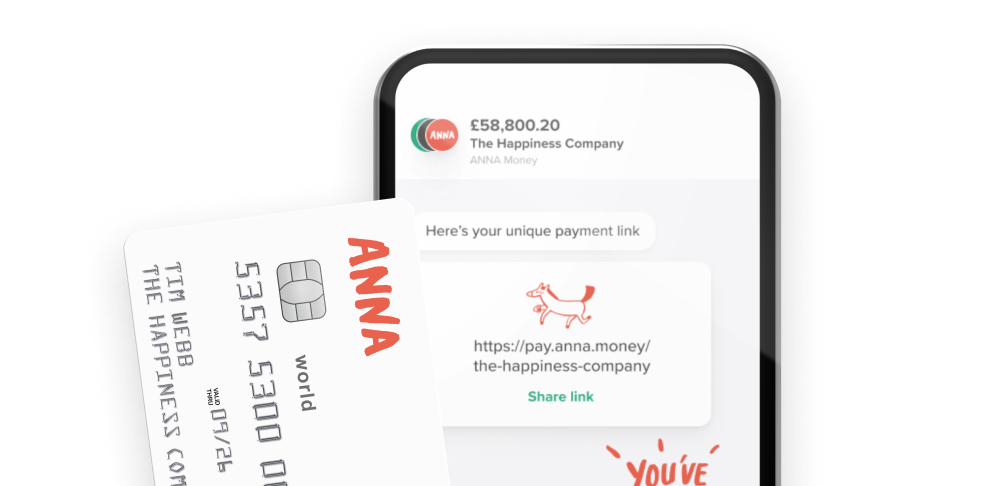 Open a business account with ANNA and get your taxes sorted
With ANNA you get a debit card, automated bookkeeping, a personal payment link, 1% cashback and 24/7 customer support
The best free co working spaces in London
If you're pre-launch or just starting to look for opportunities, you'll likely be on a budget — and that can be a particular problem in London. There are plenty of free work spaces out there — usually found in libraries, cultural institutions and coffee shops. But, as we all know, you get what you pay for: wi-fi can be unreliable and you won't be able to make private calls as easily when places are too noisy (cafes) or too quiet (libraries).
If you just want to focus without distractions, head to Westminster Reference Library. Built on the site of Sir Isaac Newton's home, this was the spot where historical figures like Sir Christopher Wren, Dr Edmund Halley and Dr Johnson would hang out. Now it could be your turn.
The British Library has a dedicated, free coworking space for small business owners. As an added bonus you can access all the online market reports from Mintel, Frost & Sullivan, Euromonitor etc — invaluable and free research tools. You have to pay for wifi, but it does work.
The Barbican and South Bank Centre also both have free workspace and wifi. And no shortage of world-class visual stimuli when you need a break.
When it comes to private spaces, there are a number of hotels that encourage a work vibe: Shoreditch's ACE Hotel has desk space, albeit in high demand. If you've left it too late, try Hoxton Hotel round the corner.
Some cafes such as the spacious and active Book Club, again in Shoreditch, also welcome the self-employed.
Coworking spaces with childcare
They're not free, but they may be a solution to the many daily challenges self-employed parents face as the cost of childcare spirals. On top of that, there's the issue of getting to work on time, wanting to spend time with your children, and preferring a childcare arrangement that reflects an increasingly flexible workplace
Coworking with creches or nurseries attached are managing to work through the complex legislation around childcare to become a thing. Inevitably most are currently in London, but with growing demand for flexible solutions, nationwide expansion is likely to be on the cards.
There's London Fields' Second Home tie in with N Family Club. Rather than the tenants having the run of the roof, it's the kids who have the run of the vast terrace filled with water features, a race track, a vertical garden. Unsurprisingly you'll need to join a waiting list.
Cuckooz Nest in Clerkenwell is a fully flexible, registered nursery with coworking space for parents and children under two. Working parents can book office and creche space on a pay-as-you-go basis from as little as one hour a day.
Putney's Third Door is also flexible, but asks for a minimum 30 hours a month commitment — then you can come on the days that suit you. All their nursery and coworking packages include a desk space for use by either parent.
Huckletree West in London's White City offers the most informal arrangement where parents can either leave their older kids unsupervised in the playroom, or book a babysitting service for younger children.
The cream of coworking spaces across the UK
The laid back, cheap coworking spaces offered at Duke Studios welcome people to drop in on a casual basis, or rent a permanent desk while you build your business. It's a riot of colour and fun — with rows of sheds forming the private spaces. Added benefits include unlimited supplies of Yorkshire Tea, discounts at nearby bars and restaurants, and for budding roadies, messengers and MAMILS — a bicycle pool for tenants to commute to and from work.
Camden Collective — Collective Auction Rooms, 5-7 Buck Street, London
Registered charity Camden Collective is supporting early-stage ventures with the offer of free co-working space for startups that have been trading for less than six months in the creative industries. They take on temporary leases of empty buildings in Camden and bring them back to life with dynamic communities. In a decade they have occupied no less than 18 spaces. They are currently operating another coworking space on the site of the National Temperance Hospital on Hampstead Road
Public Hall — 1 Horse Guards Avenue, London
When the UK's Secret Intelligence Service migrated south across the Thames, they vacated a grand Grade II-listed space with a 135-year history. If you want to work in the wake of spies, the sleek Public Hall was founded to unite public sector tech startups with Westminster policymakers to reform public services. The current design is distinctly more grand than it its government days and includes a library and a bar, for constructive networking over a martini — shaken not stirred, naturally.
Ormeau Baths — 18 Ormeau Avenue, Belfast
Belfast's Ormeau Baths were built in 1888 to provide public baths and pools for the community. For over 100 years the bath house provided these essential facilities for families and workers. The building has gone through several incarnations until being consolidated as a home to 200 local entrepreneurs. Flooded with natural light, the restrained conversion shows off the elegant features — it's no surprise it was recognised by Wired as a Top 10 alternative to WeWork. Dive in!
With its lofty ceilings, crittall windows, marble features and grand entrance, you'd be forgiven for mistaking Bennetts Hill House for a smart Georgian hotel or members' club. This former bank now hosts a suite of grown-up, handsome offices and coworking spaces. The designers salvaged the parquet floor from the original building, restored the ironwork and handrails and opened up all the floors to create simple, bright and lofty spaces. Amenities include showers and a kitchen on the fifth floor leading onto a roof terrace.
Beehive Lofts — Beehive Mill, Jersey Street, Manchester
A series of seven connected lofts clustered amongst the upper floors and eaves of a Grade II-listed cotton mill, Beehive Lofts are stunning. When you can tear your eyes away from the pervasive industrial features your gaze will reach right across to the Peak District. The largely creative community is composed of fashion and print designers, landscape architects, interior designers, music producers, graphic designers and developers. The two vast 2000 square foot lounges promote a genuinely convivial environment.
Testone Factory — Unit 1a, 2 Kelham Square, Sheffield
This former iron foundry is located in Sheffield's Kelham Island quarter. Kelham was at the heart of industrialised Britain, transforming raw materials into products from scissors to cannons, ready for global export. Now young creative entrepreneurs have somewhere accessible to work on their own innovations, thanks to local communications agency Peter and Paul. The two founders converted the vast space into working studios for themselves with a generous 200m2 of polished-to-perfection concrete coworking space to let at affordable rates. The contemporary Testone Factory is clearly proud to be Brutalist. "50% of the space is unprogrammed, flexible and open – a constant opportunity to invent, experiment and test. We make uncommercial things that feed into the commercial thinking — supper clubs, art auctions, exhibitions, screenings and workshops," says Peter (or possibly Paul.)
Platf9rm — Floor 6, Tower Point, 44 North Road, Brighton; Hove Town Hall, Church Rd, Hove
In typical Brighton fashion, there's a healthy mix of coworkers from film makers, illustrators, charities, accountants, writers, cleaners...and if their reviews are anything to go by, people love it. Platf9rm pride themselves on an active programme of events, festivals and speakers — from local MPs to fintech conferences. It's not just a pretty place with cool design, it's completely functional with generous breakout spaces.
Try ANNA for free
Take the load off in 2020 with ANNA, the business account that does your financial admin.
Enter your mobile number
Get a business current account in minutes
Direct debits and team debit cards
We create, send and automatically chase your invoices
We snap and sort your business expenses