Do I need business insurance? A guide to protecting your business
15 April, 2021 · 4 min read
Business insurance protects you against certain losses you might face during the running of your business. These could include things like damaged equipment, or if a customer or employee makes a claim against you.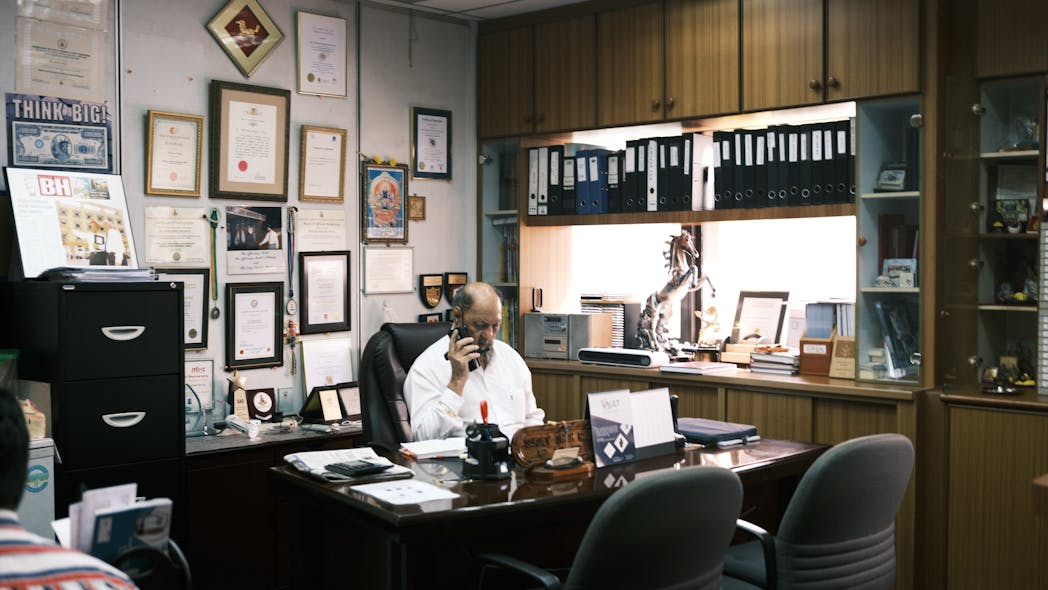 Insurance for every part of your business
The two main types of business insurance are public liability insurance, which we've looked at in a previous blog post, and employer liability insurance. But there are other types of insurance available which cover different aspects of business. Because each policy is different, it's important to know what's actually covered by your insurance – in case you need additional cover for a specific part of your business.
Employer liability insurance
Employer liability insurance is a legal requirement if you have any employees at all, whether they're temps, part time or full time. This cover aims to protect your business against the cost of claims made against you if an employee is injured or becomes ill whilst working for you.
Product liability insurance
If anyone suffers damage or injury because of a product you designed, repaired, or supplied, this insurance can cover compensation costs. Remember – you don't have to be the product manufacturer to be liable for damages.
Professional indemnity insurance
Professional indemnity insurance is for businesses that offer skills or advice as part of their service. If your work ends up leading to a client's loss of sales or damaged reputation, this insurance can help cover the cost of legal fees and claims.
Business interruption insurance
Taking out a business interruption insurance policy will cover you for loss of sales and profits during a period that you're unable to operate due to unforeseen circumstances – such as after a flood or fire.
Business property coverage
This insurance covers the physical contents of your business, the equipment you need to do your job. It includes things like computers, mechanical equipment, tools, machines and stock.
Keyman insurance
Keyman insurance is a policy taken out by a business to insure their most valuable employees. Think of it as life and critical illness cover for those who are crucial to your company's success – whether that's the CEO, or an employee with a specialist skill set.
Goods in transit insurance
This type of policy covers items from theft, loss or damage while they are being transported by vehicle for business purposes. It includes things like furniture removal, and couriers working for online retailers.
Motor trade insurance
Also known as traders insurance, this cover is a must-have for anybody who deals with vehicles as part of business operations. Whether you're buying and selling vehicles, carrying out repairs or offering a vehicle breakdown cover service. You also need a motor trade insurance policy to keep yourself road legal.
Credit insurance
Credit or credit risk insurance protects policyholders in the event of a customer becoming insolvent, or failing to pay their trade credit debts. This type of cover can help to reduce the risk of financial loss through credit management support by transferring risk away from the business and over to an insurer.
Cyber insurance
Cyber insurance (also known as cyber risk or cyber liability insurance) is designed to protect your business from internet-based risks, including data breaches or malicious hacks into work computer systems. It can also cover IT infrastructure, information privacy, and information governance liability.
Staying protected
There are risks in every business venture – but with planning and research, you can make sure you and your business are covered by the right kind of insurance. Remember, the cost of your insurance will depend on the amount of cover you need, so make sure you complete a thorough assessment of your needs in order to get an accurate insurance quote. Where your business is concerned, it's always better to be safe than sorry.
Open a business account in minutes
Take the load off with ANNA, the business current account that sorts your invoices and expenses.
Enter your mobile number
Get a business account and a debit card that miaows
We create, send and chase up your invoices
We snap and sort your business expenses
Never miss a deadline, with handy tax reminders