Public Liability Insurance – An essential guide
15 May, 2019 · 3 min read
So – you've decided to be your own boss? Beginning your own business is an exciting journey, but it can also be difficult to get everything organised and in place. When you're just starting out, it's easy to overlook things you may not consider to be important – things like public liability insurance.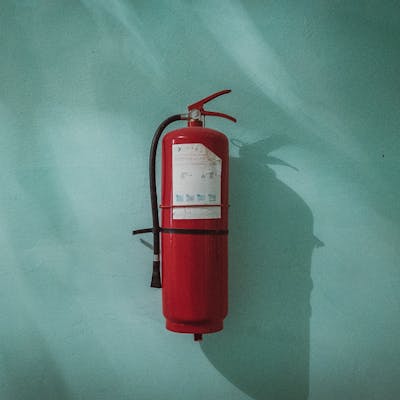 What is Public Liability Insurance?
Public liability insurance is available for businesses (both large and small) and freelancers. Its purpose is to protect members of the public from any damage or injury a business or its employees may cause them. It also acts as a financial safety net for your business if issues like these arise. If you're covered, you won't have to pay out large sums of money in the case of a lawsuit. It generally covers legal costs and compensation payouts.
How do you know if you need it?
If you have contact with clients or customers, it is worth considering protecting yourself and your business with the right kind of insurance. A client could, for example, visit your office or place of work and trip over a rug. If they're injured, they may have grounds to sue your business. Obviously, this is NOT a good situation, but having the right insurance can help.
Is this still relevant if you're a Sole Trader/ Freelancer?
As a sole trader, you will likely be working with customers or clients regularly. If so then yes – this is relevant to you.
As a freelancer, especially if you work remotely, you may not have much direct contact with your clients. However, there may still be times that clients visit your office or home to discuss your services, or to exchange files or information. If your client has an accident on your premises, they could very well file a lawsuit against you. Again, in this case, the answer is yes, this is relevant to you.
The law surrounding public health and safety
To better answer the question of whether you need insurance, let's go into detail on UK law.
Although having public liability Insurance in place in not a legal requirement in the UK, you may still be bound by The Health and Safety at Work Act 1974. This is a set of detailed health and safety guidelines that businesses must legally follow.
According to the Health and Safety Executive website, these guidelines apply to you if your type of work could be a health and safety risk to other people. This applies whether you're a sole trader or a freelancer.
You can read more about health and safety law on the HSE website.
How do you know if your work is a health and safety risk?
This will depend on how much interaction you have with other people in relation to your work, and what it is you do or sell. Some sole traders or freelancers will be at more risk than others. This could be down to the nature of their products or services, or because they have a lot more contact with their customers.
For example, a higher-risk sole trader might be a:
Window cleaner
Electrician
Caterer
Plumber
These jobs involve regular contact with the public and the use of specialist equipments.
While you're not breaking the law by not buying public liability insurance, according to the Health and Safety at Work Act 1974, you may still be legally liable to pay out a lot of money if an accident happens at your place of work. If you are not covered by insurance, these costs could destroy your business financially and bankrupt you (not fun).
Safety steps everyone should take
You should abide by this law whether or not you have insurance. You can decrease your risks at your workplace by:
Putting wet floor signs where needed
Making sure all carpets and flooring are laid flat so that you or your customers don't trip
Keeping the floor clear of clutter to avoid trips
Keeping fixtures like fire extinguishers and fire blankets close by
Making sure that electricals are working properly with no damage to wires etc.
How much does Public Liability Insurance cost in the UK?
The cost of insurance will depend on how much cover you'll need. And the amount of cover you need will depend on the risks surrounding your business. You should expect a thorough assessment before you are given an exact quote.
Check insurance policies carefully before you commit to buying anything. It's important that you know exactly what damage you're covered for and how much cover you're buying.
The bottom line
You should think about the risks involved in your business and work hard to lower them. If you work with customers regularly, it is definitely a sensible idea to cover yourself and your business with the right kind of insurance. This will help you avoid possible devastating financial losses.
Open a business account in minutes
Take the load off with ANNA, the business current account that sorts your invoices and expenses.
Enter your mobile number
Get a business account and a debit card that miaows
We create, send and chase up your invoices
We snap and sort your business expenses
Never miss a deadline, with handy tax reminders