8 ways British businesses are proving their creativity in spite of COVID-19
20 March, 2020 · 3 min read
There's never been a more challenging time for British businesses. It's almost too obvious a point to dwell on. At ANNA we hope the government will deliver on their promise to "do whatever it takes" to help all businesses stay open and survive through troubling times and a potential coronavirus 'lockdown' that many are predicting.
But we've also noticed many examples of the "British creativity" that Boris Johnson called on in his speech, showing how small businesses (and a couple of big ones) are showing how they will prevail in spite of falling demand, spiralling costs and potentially empty streets. This post is dedicated to all those people who make amazing things happen in the face of adversity.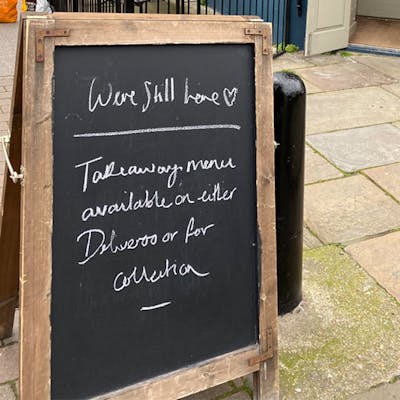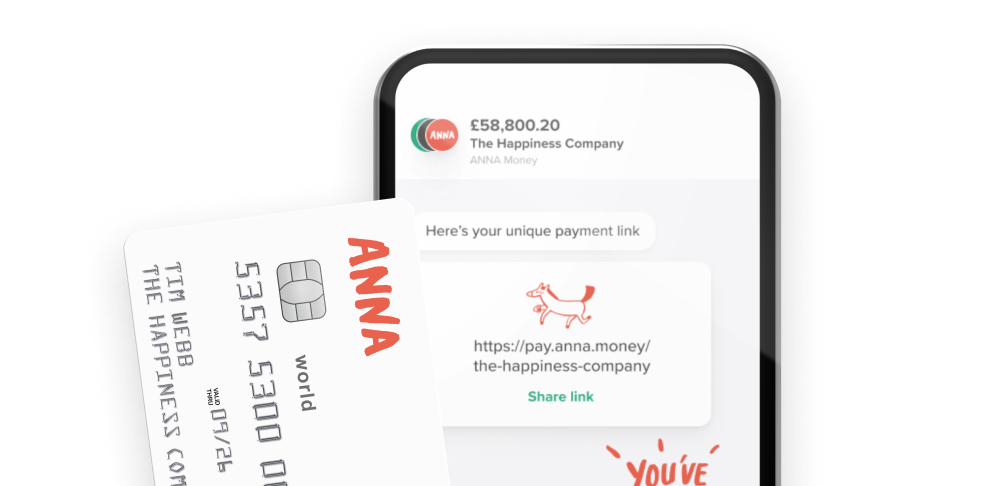 Open a business account with ANNA and get your taxes sorted
With ANNA you get a debit card, automated bookkeeping, a personal payment link, 1% cashback and 24/7 customer support
Brewdog launches "Punk Sanitiser" to help the UK shortfall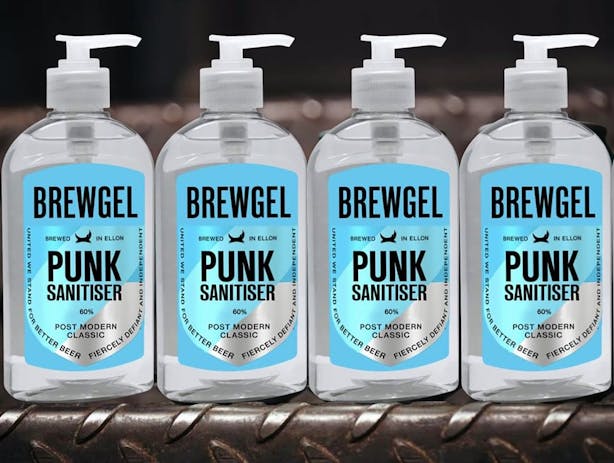 Hand sanitiser has never been so cool.
Who would have thought hand sanitiser would get the hipster treatment as a result of a global pandemic? Brewdog have proven both their ingenuity and generosity by launching Punk Sanitiser. The product will be ready as early as next week, and will be given to local charities and the community in Aberdeenshire. Other distilleries are doing it too, Verdant Spirits (Dundee), Psychopomp (Bristol) and 58 Gin (London) are a few examples. Round of applause for all of them. 
Feast start delivering meals direct to your home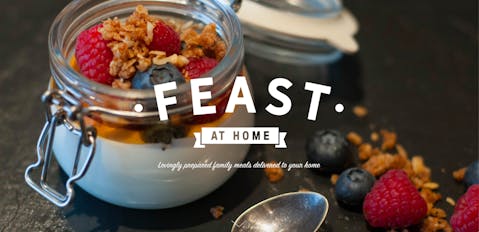 2 weeks ago Feast London was an independent catering business making yummy breakfast and lunch for businesses at Pret prices. Now it's Feast at home, delivering yummy breakfast and lunch to everyone's homes either frozen (hand delivered) or piping hot (via Deliveroo) across a bunch of West London postcodes. Check out https://www.feast-london.com/
Lifefulness Project attempts a world record singalong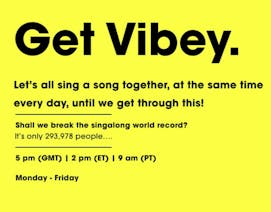 Culture startup The Lifefulness project is going for a big record every weekday, with their "Get Vibey" idea. They want 293,979 people to tune in and sing together, what else are you doing at 5pm each day? Not still working, surely. Get your sing on at https://get-vibey.squarespace.com/get-involved
Local pubs start delivering food on Deliveroo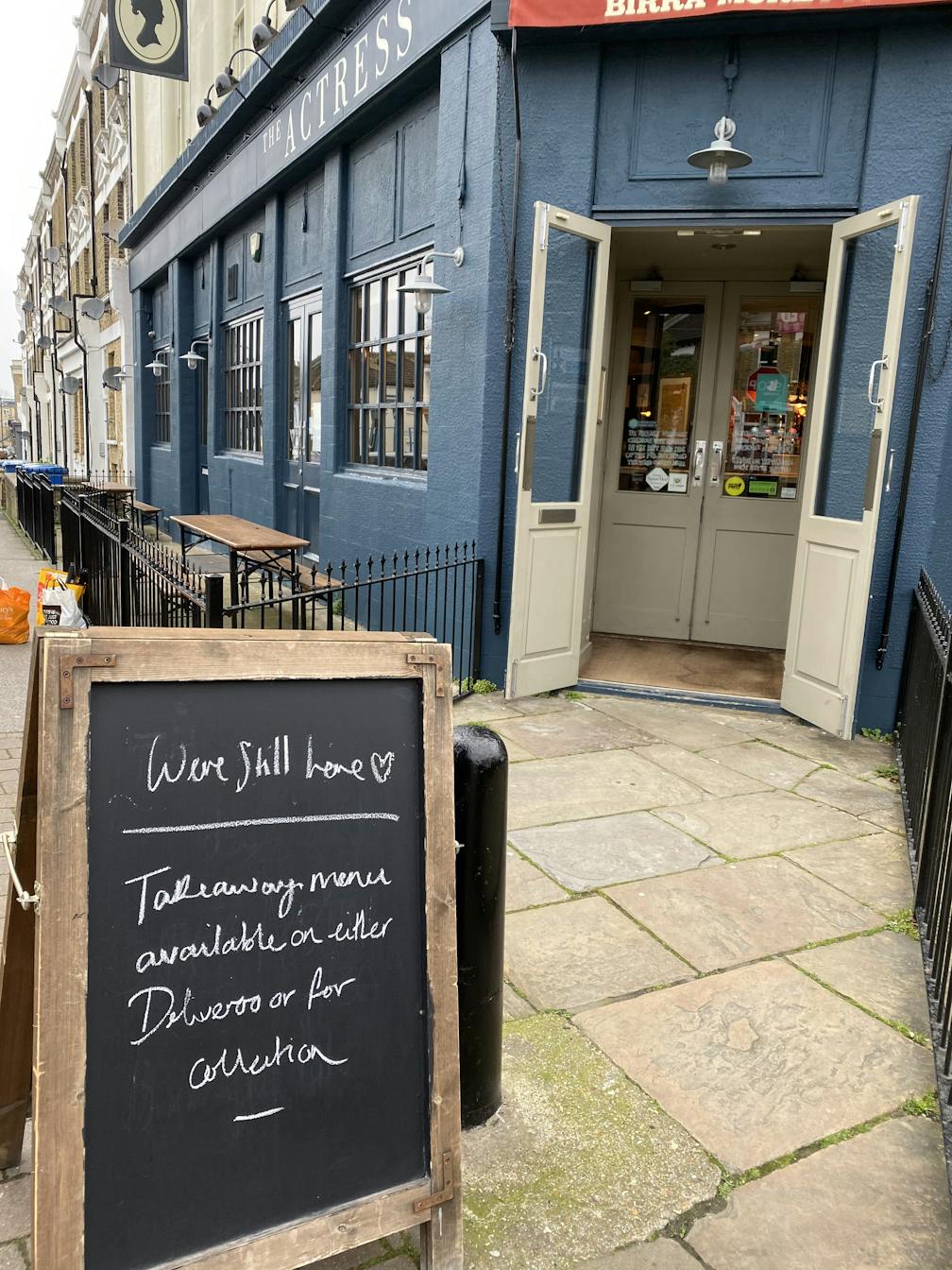 Social distancing has probably hit the hospitality industry more than anywhere else, with people not supposed to be within 1 or 2 metres of each other at any one time. Pubs across the UK are now offering their tasty meals for local delivery. Deliveroo is about to get REALLY good.
And offering their spare vegetables in food and essential packages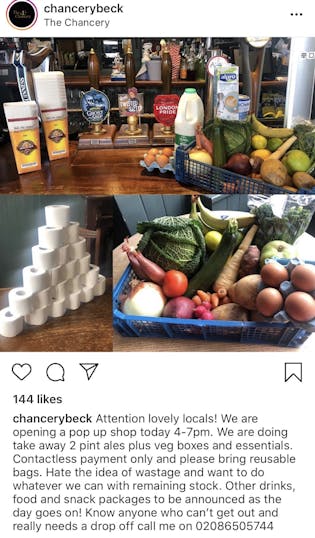 This is a great idea. With the supermarkets empty of anything tasty or essential (tins of Scotch broth are reportedly still available), The Chancery in Beckenham is selling 2-pint takeaways and boxes of essentials like toilet rolls and vegetables. You know, the stuff everyone else is panic buying.
Even breweries start delivering direct to the consumer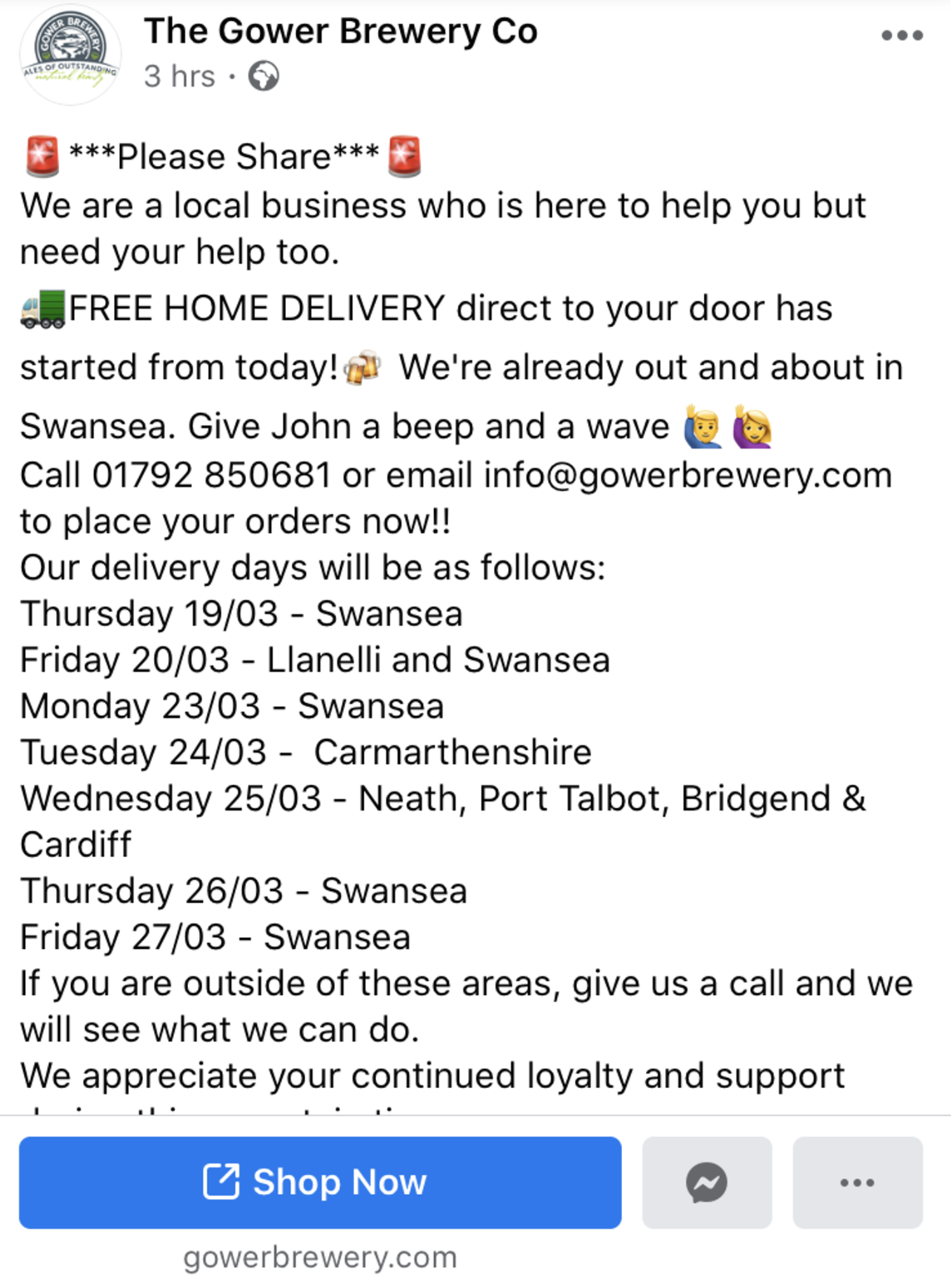 You know it's a Welsh brewery selling their booze direct to consumer when one of the ways to get hold of them is "give John a beep and a wave". Legends.
Virtual raves from Defected. You heard that right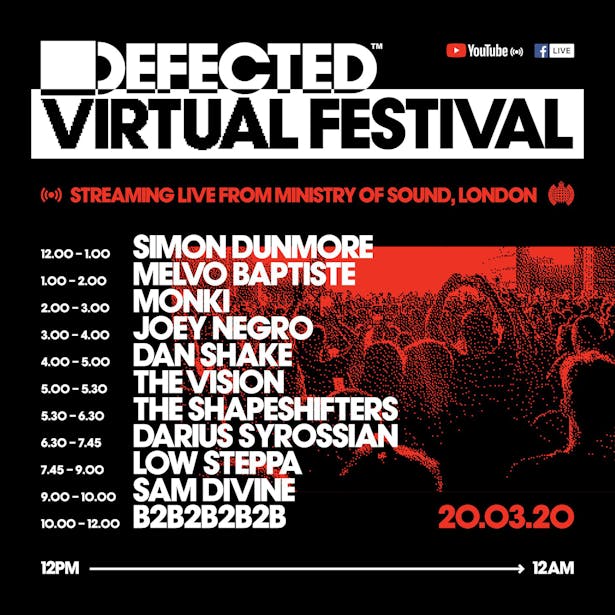 Close your blinds, fit your glitterball (back) on the ceiling in your living room. And tune into the Defected Virtual Festival on the 20th March at midday. Yes, that's right. Midday. Noon. It's never too early to rave.
Fitness classes start being streamed at home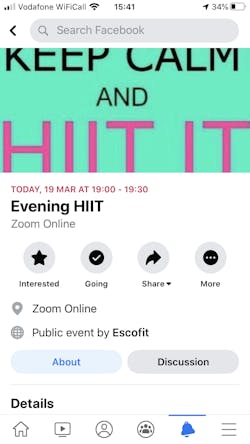 The best reasons for not making a fitness class? It's too late, too rainy, too far, too dark, too early or too Tuesday. Now there's no more excuses as everything from Spinning, HIIT, even Kids Zumba go onto live streaming.
Our customer support team at ANNA work 24/7 in Cardiff to help our customers sort their business admin, whatever they need. If you have concerns about your business (coronavirus or otherwise) and want to talk to someone about your finances and admin, you can book a call with our team now.
Open a business account in minutes
Take the load off with ANNA, the business current account that sorts your invoices and expenses.
Enter your mobile number
Get a business account and a debit card that miaows
We create, send and chase up your invoices
We snap and sort your business expenses
Never miss a deadline, with handy tax reminders