Virtual offices – what to know before you choose an address
9 November, 2021 · 4 min read
More and more people are running their businesses from home, but still want an address that projects a professional image – and keeps their personal life and business life separate. That's where a virtual office comes in handy. So what is a virtual office address? And what are the advantages and disadvantages of your business using a virtual office?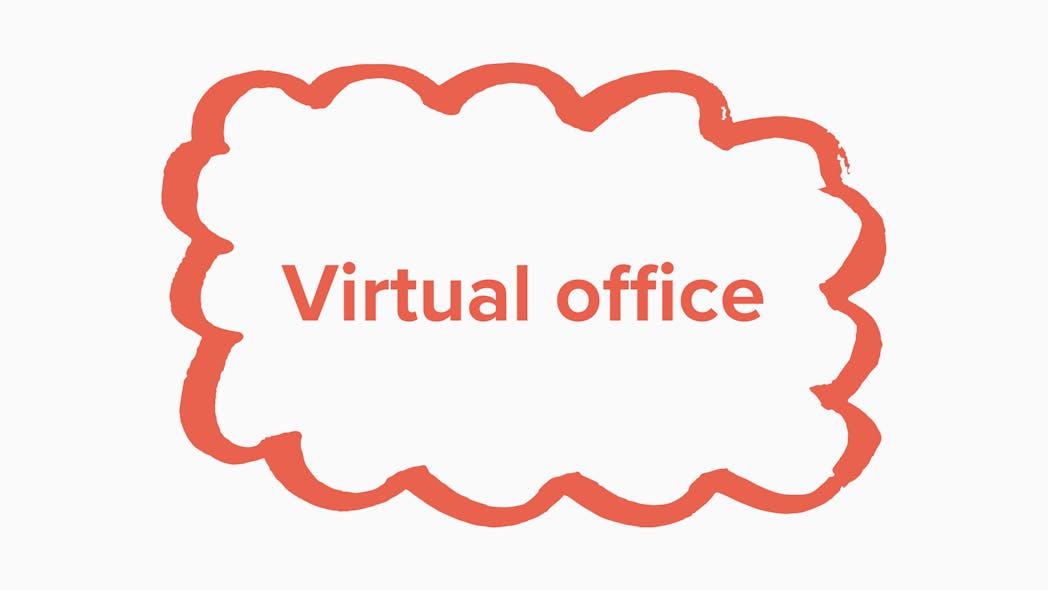 What is a virtual office address?
A virtual office provides you with a real address you can use as the base of your business, even if you actually work elsewhere. It's a real space – it's just that you don't work there (note: some providers of virtual offices do have working spaces with desks you can rent).
So what are you getting with a virtual office?
It depends on the service, but you'll definitely be getting an address you can use for official correspondence. Most virtual offices allow you to get post and packages delivered, which you can then collect in person or get forwarded to your home. Some virtual offices can scan in your mail and then email it onto you. Similarly, most packages offer call handling, which means someone professional-sounding to answer your phone calls and forward on your messages.
Lots of virtual offices also provide meeting rooms, so you can meet clients and customers on site, even if you don't normally work there.
Why would you want a virtual office address?
There are lots of good reasons to use a virtual office address. First and foremost, think about credibility and status. You might work from a tiny flat in the suburbs, but with a virtual office your business address can be in the heart of London. 
Or it might be that you're currently renting your home and the tenancy agreement states that you cannot run a business from the address – so a virtual office is an easy solution. 
If you're a limited company, your address will be publicly listed and are available for everyone to see online with Companies House. A lot of businesses are comfortable with that, for some people might want to keep their business and personal lives separate and don't want their name and home address to be publicly available. Again, this is where a virtual office address comes into play.  
A virtual office address also gives your business a sense of permanence and stability; over the space of a year you might live in more than one address, but with a virtual office address your business always has the same home. 
One factor to consider is also cost. A virtual office is much cheaper than actually renting office space in central London (or almost anywhere else that provides physical office space).
So how much does a virtual office address cost?
How much you pay depends on which services you choose. Think about which services are essential and which you won't use. For a basic package, costs start at about £30 a month for an address and mail forwarding. If you include all the additional services, the price can go up to about £300 a month, but it's worth shopping around.
Open a business account in minutes
Take the load off with ANNA, the business current account that sorts your invoices and expenses.
Enter your mobile number
Get a business account and a debit card that miaows
We create, send and chase up your invoices
We snap and sort your business expenses
Never miss a deadline, with handy tax reminders