Tax Terrapin Case Study: Advent Calendar Business
24 August, 2023 · 6 min read
Looking to start your own small advent calendar business? Check out ANNA's Chat GPT Tax Terrapin case study to help you navigate the legal obligations involved.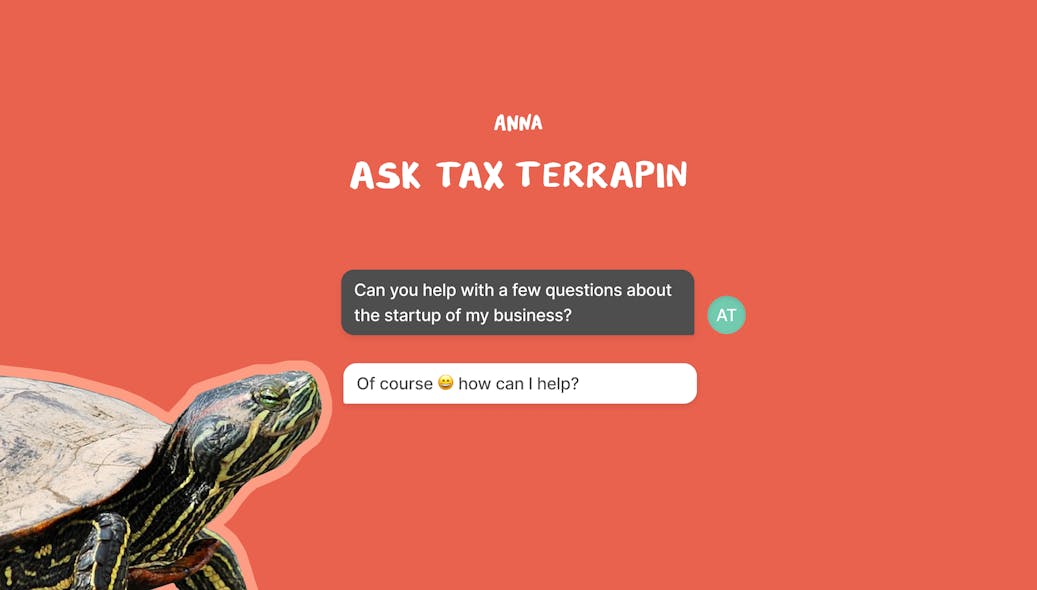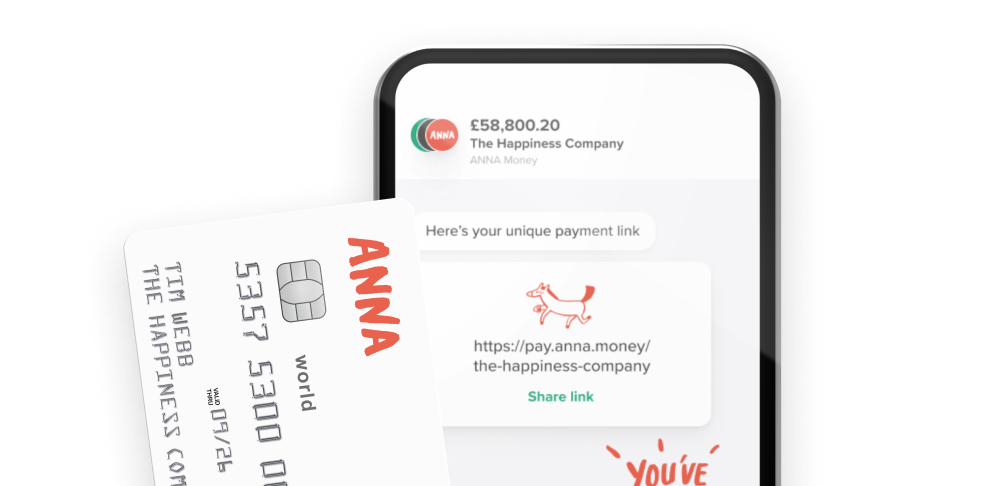 Open a business account with ANNA and get your taxes sorted
With ANNA you get a debit card, automated bookkeeping, a personal payment link, 1% cashback and 24/7 customer support
What is ANNA's Chat GPT Tax Terrapin?
In July ANNA launched Tax Terrapin, our super-helpful AI taxbot. Terrapin was trained on over 100,000 official HMRC documents, and can answer your business tax questions in seconds. It's not qualified to give you business advice, but it can answer questions that are really specific to your business and background.
To show just how versatile Terrapin can be, we're sharing the interaction between Terrapin and a friend-of-ANNA, who is setting up her first business. She had some very niche questions about  selling repackaged confectionery. Let's see how Terrapin handled her enquiries.
The case study: Advent Calendar Business
I'm looking to begin selling custom-made advent calendars from my home. If I proceed, my business will involve purchasing confectionery products from wholesalers and companies like Tunnock's and Cadbury's, and then wrapping them in my own custom packaging. While the items will already be pre-packaged by the manufacturers, there might be instances where I need to alter the original packaging. For instance, I recently bought a pack of 10 individually wrapped sweets, and I plan to distribute them separately within the advent calendars.
I've spent several days researching, but a few aspects still confuse me. I was hoping you could provide some advice:
1. Food Business Registration: Do I need to register my venture as a food business? If yes, what steps should I take to complete this process?
Yes, you need to register your venture as a food business. You should register at least 28 days before opening. If you're already trading and have not registered, you need to do this as soon as possible. Registration is free and cannot be refused. You can register with your local authority. If you operate from more than one premises, each needs to be registered with the local authority where it's located. Failure to register can result in fines or imprisonment for up to 2 years.
2. Licences: Are there specific licences I need to obtain to sell these products?
The guides provided do not mention specific licences for selling prepackaged food. However, it's always a good idea to check with your local authority or a legal advisor to ensure you meet all requirements.
3. Labelling: The products I acquire come with manufacturer-provided labels, detailing ingredients, allergen information, and nutritional values. However, in cases where the best-before or use-by dates are only mentioned on the bulk package I purchase, do I need to manually add these dates myself?
Yes, you need to manually add the best-before or use-by dates if they are only mentioned on the bulk package you purchase. Other information that must be shown includes the name of the food, any necessary warnings, net quantity information, a list of ingredients (if there is more than 1), the country or place of origin, if required, the lot number or use-by date, any special storage conditions, and instructions for use or cooking, if necessary.
4. Legal Requirements: Besides the aforementioned points, are there any other legal requirements I should be mindful of?
You must use packaging that's suitable for food use. If you package food yourself, the packaging should be marked 'for food contact' or have a symbol on it that looks like a wine glass and a fork. There are special rules for using plastics, ceramics or cellophane for packaging. You must have written evidence that you've kept to them, known as a 'declaration of compliance', which you can get from your packaging supplier.
Useful links:
5. If you operate more than one premises, you need to register each premises with the local authority where it's located?
Yes, if you operate more than one premises, you need to register each premises with the local authority where it's located. As per the Compliance Handbook CH25180, premises include any building or structure, any land and any means of transport. Therefore, if you are operating your business from multiple locations, each of these locations would be considered a separate premise and would need to be registered individually.
In addition, if you are serving alcohol at any of these premises, you would need to obtain a premises licence from the local licensing authority, as outlined in the Business Income Manual BIM61401. The duration of a premises licence is normally unlimited, although the licence holder must pay an annual fee.
Give Terrapin a whirl
So, as we can see, Terrapin was able to answer questions about fairly niche issues within a specific industry. So if you have tax or legal questions, give Tax Terrapin a go. And if you're looking for a product that can sort all your business taxes and make business admin a doddle, why not try ANNA +Taxes?
Open a business account in minutes
Take the load off with ANNA, the business current account that sorts your invoices and expenses.
Enter your mobile number
Get a business account and a debit card that miaows
We create, send and chase up your invoices
We snap and sort your business expenses
Never miss a deadline, with handy tax reminders