Starting a Reselling Business
19 May, 2022 · 4 min read
As the UK gradually leaves the two years of lockdowns and restrictions, statistics from eBay tell us that 67% of new UK e-commerce sellers only started selling pre-owned goods over the last year to earn extra cash.
In fact, on average, a UK household has 31 unwanted items that could be sold for up to £800 on platforms such as eBay, Vinted, Depop etc.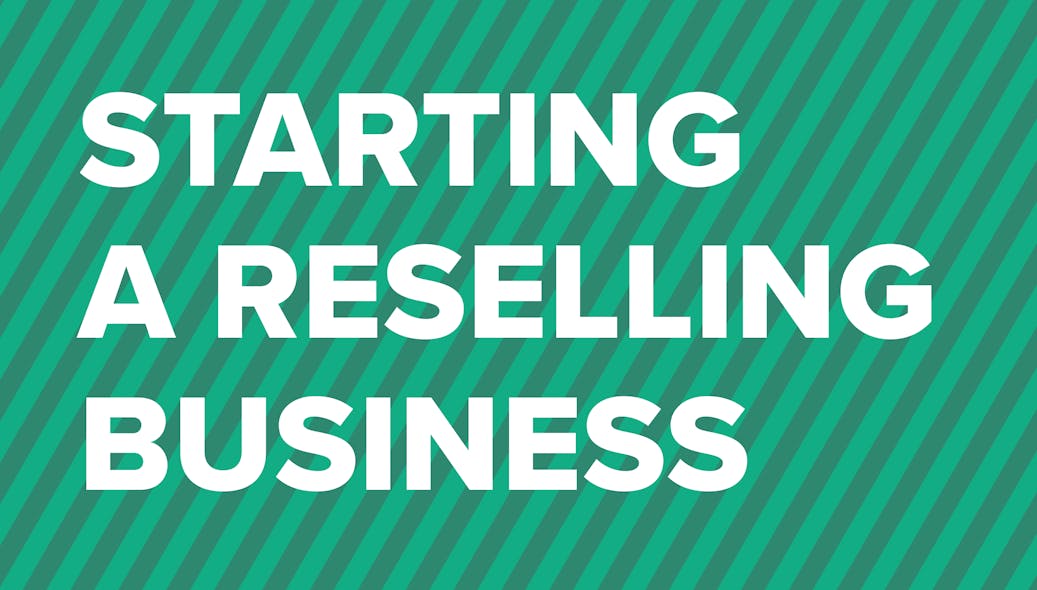 Can you turn reselling into a full-time occupation?
You definitely can, and many people do. But in general if you're selling more than a few items you'll need to get a business bank account, register as self-employed and complete an annual tax return. You may also need to think about VAT implications.
Where do you get your inventory from?
Visiting local charity shops, car boot sales or just looking around the house are great places to start.
Resellers may also buy items from manufacturers or other retailers and sell them directly to customers.
It's usually good to focus on a specific niche or a few niches. It could be shoes, vintage clothing or collectables; it depends on your interests. Explore what is doing well in the market – you might be surprised at how much some childhood toys can sell for in mint condition.
Some platforms place restrictions on certain products. For example, some marketplaces have restricted the resale of Nike and Adidas products.
A simple step-by-step on getting started
Choose your items/niche
Select an online platform e.g. eBay, Depop, Vinted etc. 
Buy your inventory/stock 
Photograph and catalogue your products  
List and promote your items on the platform
Focus on your online store and developing your brand
Maria Yavorskaya, Zipsale:
"Although reselling as a business model was discovered a long time ago, it has never been as popular as today. Easy to source and sustainable, online reselling even became a career of choice for some. One of the main preconditions to resell successfully and profitably is having access to a larger number of buyers, and it can be achieved easily with cross-listing. However, creating, listing, delisting, and copying products on multiple platforms is not easy – and that's where Zipsale comes along. Use our cross-posting software for selling online and reach more audience than you could even imagine."
Do you need your own online store?
Not necessarily, but it can be helpful to sell directly to customers and build your own online presence. You don't want to be solely reliant on a marketplace for all your revenue – they can change the rules and costs or fees associated with products you sell without warning. Having your own store can be a great way to keep in touch with your customer base, build a loyal following and learn directly what products they're interested in buying.
What's the secret of successful reselling?
It really comes down to finding buyers and managing inventory.  
The best method is to use a cross-listing platform like Zipsale, which can help to reduce time spent creating, listing, delisting and copying products on multiple platforms. By cross listing, even if you don't make a specific sale you learn a lot: you get a feel for the data and patterns in the types of products you're selling, and you get a sense of the restrictions of each platform, so you don't get stuck holding lots of inventory. 
When starting out, keep your inventory lean; it can be a very tricky thing to manage when you get started, so really focus on getting to know your customers and the best sales channels before scaling up and buying more stock.
Open a business account in minutes
Take the load off with ANNA, the business current account that sorts your invoices and expenses.
Enter your mobile number
Get a business account and a debit card that miaows
We create, send and chase up your invoices
We snap and sort your business expenses
Never miss a deadline, with handy tax reminders