How do Shopify Payouts work?
30 September, 2021 · 4 min read
New Shopify store owners often ask how the money from a sale ends up in their bank account? How exactly does it work? We take a look...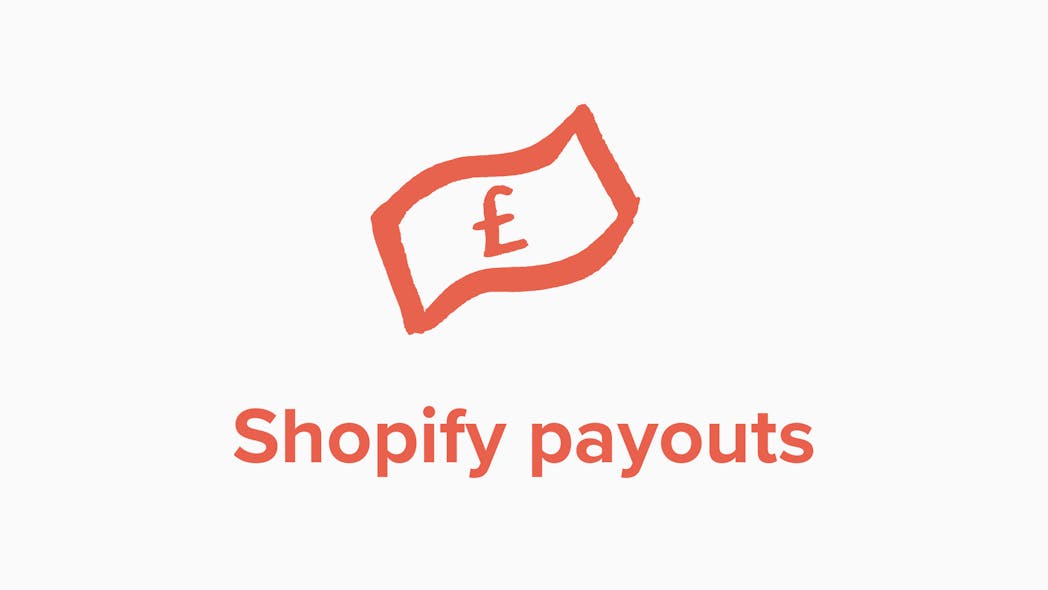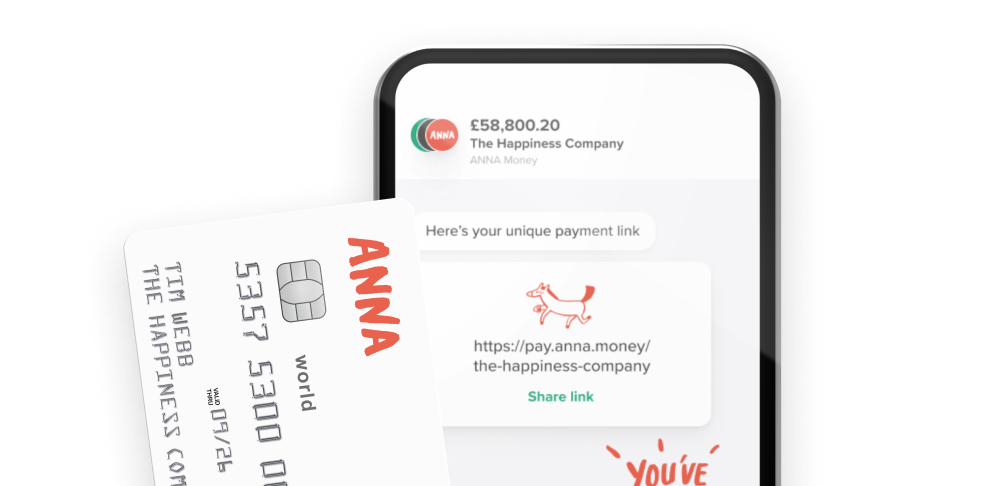 Open a business account with ANNA and get your taxes sorted
With ANNA you get a debit card, automated bookkeeping, a personal payment link, 1% cashback and 24/7 customer support
Shopify gives you a range of payment options
Shopify gives you the tools to build your eCommerce business from scratch. These include secure PCI compliant stores and 3D secure checkouts. If you run a Shopify store, you've got a number of options for accepting payments, including Shopify's own gateway Shopify Payments, which is powered by Stripe.
Which payment processor should I choose? 
You might want to use Shopify Payments or you might want to try a third party processor such as Paypal, Amazon Pay or Square. This will depend on a number of factors including costs, currencies accepted, countries supported, managing chargebacks and customer assistance. 
The first thing worth considering is that if you don't use Shopify Payments, Shopify will charge an incremental fee on everything you sell. This fee depends on your plan ( it's 2% for Basic Shopify, 1% for Shopify and 0.5% for Advanced Shopify). 
You won't pay this fee if you use Shopify Payments or you have a third party processor (e.g. PayPal) and Shopify Payments both available on your store for customers to choose from. 
It's worth noting that the typical per transaction fees for sales across payments processors tend to be in the region of 2.9% + $0.30 (or 2.9% of sales value plus 30c per order).

When you use a third party processor, be aware that a customer will need to leave your store to complete the transaction. This is a potential problem – it's generally better to keep your customer in your store to minimise the chances of an abandoned checkout. 
The process behind a sale
If you're a new business owner it's also worth remembering that it takes some time for money from your sales to land in your bank account. Don't expect the cash to appear instantly. 
When a customer lands in your store, they choose an item and head to the checkout. At the checkout, they fill in their payment details. The payment provider processes the credit card information with the customer's card provider… hooray! Except it can then take a few days for the payment to go through. 
If you use Shopify Payments the money then lands in your merchant Shopify account. If you use another service – PayPal, for example, it sits in your PayPal account. The money isn't yet in your actual bank account. 
Shopify payouts from your merchant account work on an automatic cycle (e.g. daily, weekly or monthly). By default, Shopify sets payouts to occur daily. With Paypal, you need to go into your account and manually initiate the transfer – which can be tricky. If you have more than one payment provider embedded in your store it can be hard to keep track of all your payouts. 
Things to remember with the first few sales 
Your first sales and payments will take seven days to go through. Shopify and your payment gateway provider will need to do some initial checks to get comfortable with you as a business, so expect the delay. After the first few sales, it's much smoother sailing.
Be aware that your payment provider may not permit some business activities (for example health supplements) because of the high risk of fraud or customer chargebacks. Bear this in mind when you're setting up your shop as it may end up cancelled by Shopify or your payment provider. 
Be mindful of cash flow
For UK-based stores it can take up to four days to process a credit card payment. Then it can take a further 1-3 days for Shopify to automatically transfer funds to your bank account. 
With a third party payment gateway, the cash may land straight into your account – or it may need to be manually transferred. As mentioned earlier, there may be additional Shopify fees added on. 
As a rule, Shopify payouts are relatively straightforward once you get going. It's worth really exploring how the payment system works so you've got a better understanding of cash flow and when exactly you get paid.
How you get paid by payment providers – a summary
Here's a short summary table for the main payment providers to get you started with Shopify Payouts.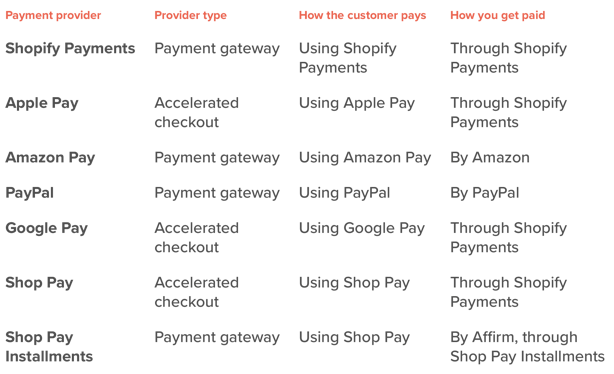 Open a business account in minutes
Take the load off with ANNA, the business current account that sorts your invoices and expenses.
Enter your mobile number
Get a business account and a debit card that miaows
We create, send and chase up your invoices
We snap and sort your business expenses
Never miss a deadline, with handy tax reminders