The benefits of virtual debit cards
11 August, 2020 · 2 min read
One of the handy things about signing up with ANNA is that you get a virtual debit card that lets you use your account straight away - without needing to wait for your physical (and miaowing) debit card. But speed isn't the only benefit of having a virtual debit card.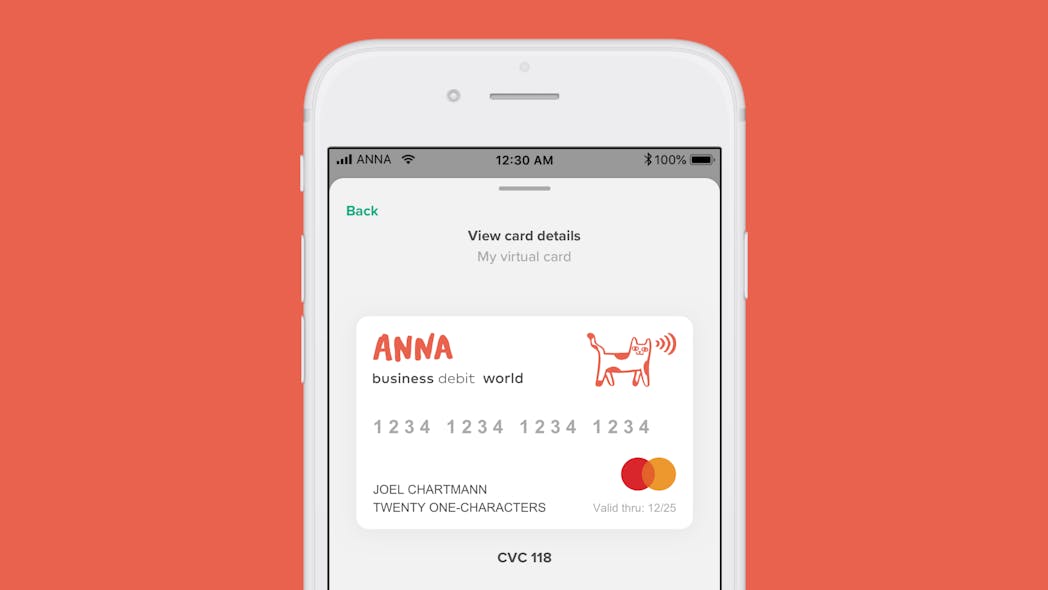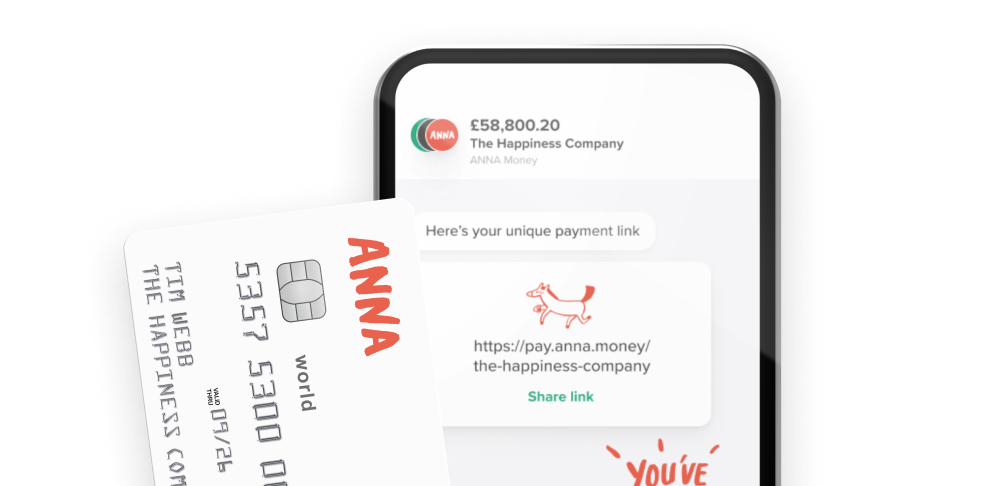 Open a business account with ANNA and get your taxes sorted
With ANNA you get a debit card, automated bookkeeping, a personal payment link, 1% cashback and 24/7 customer support
Security
You can use different virtual cards for different online services. One for Netflix. One for Spotify. One for your monthly artisan coffee bean subscription if you live in east London. It means if that service is ever compromised - you're protected. You can cancel that card without needing to update your card details on other websites. Oh, and don't forget that some of your online subscriptions may be eligible for cashback if you pay for them with ANNA.
Manage your spending
Each virtual debit card can have its own spending limits. By using a unique virtual debit card for each area of your business you can ensure you don't overspend and remain within budget. A quick glance at the app will tell you how much has been spent on each virtual card at any given time.
Using free trials
If you're signing up to a free trial that requires your payment details use a new virtual debit card. Once the trial begins, freeze the card to make sure you're not charged even if you forget to cancel in time. If you decide you do want to keep using the service, just unfreeze your card.
Disposability
Not sure about the website you're buying from? You can set up a new virtual debit card for a single-use and then cancel it once the purchase is done. Your money will be safe and protected from online fraud, such as Card Not Present (CNP) transactions and potential phishing scams.
Safety
There's no physical card to worry about losing. A criminal can't clone your virtual debit card and use it at a cashpoint. Your virtual card details are stored securely on our servers and shown within the ANNA App, which only you can access. No one else gets near them.
Open a business account in minutes
Take the load off with ANNA, the business current account that sorts your invoices and expenses.
Enter your mobile number
Get a business account and a debit card that miaows
We create, send and chase up your invoices
We snap and sort your business expenses
Never miss a deadline, with handy tax reminders