We can help with your Self Assessment
20 January, 2022 · 4 min read
Unlike last year,  the deadline for filing and paying your Self Assessment tax return is back to its usual date of 31 January. HMRC reports that almost half of the taxpayers have already filed their returns, but still that leaves another six million people who haven't. The good news is that late filing and late payment penalties are to be waived for one month for Self Assessment taxpayers, but that still doesn't leave you with much time.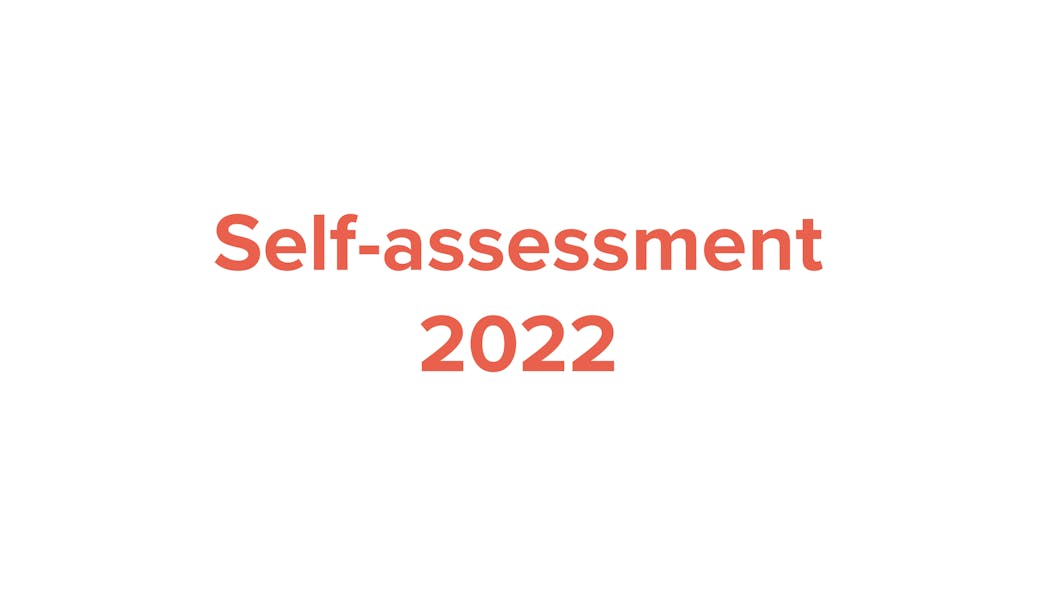 How to file with ANNA
If you're one of those many millions who hasn't filed their Self Assessment tax return yet, we can help. We can get your receipts and invoices in order, even if you don't have an ANNA business account. All you need is the free ANNA Admin app and some help from your accountant.
Get the ANNA Admin app
Your first step is simple: download our Free Admin app from App Store or Google Play.
Connect your bank account to ANNA
Then, sign up and connect your existing bank account using our safe and secure system, provided by our partner, Truelayer. Want more info on how this works? Check out our detailed post.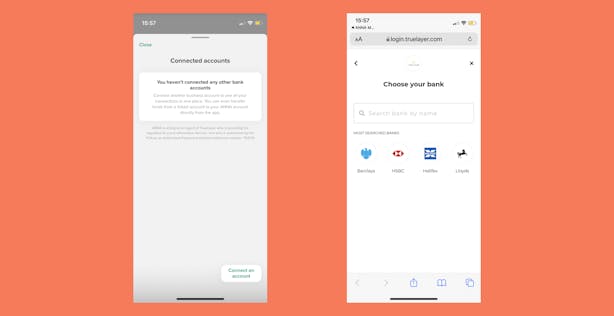 Connecting your bank account to ANNA
Upload your receipts and invoices
After you've connected your existing accounts you can upload all your paperwork. There are three ways to do this:
Upload photos and or scans in the chat section of the app
Use our desktop documents storage – just log in at business.anna.money
Send us an email (receipts@anna.money) with all the receipts attached
When all the receipts are uploaded, the app will automatically attach them to the corresponding transactions on your accounts. If for some reason we can't find the right transaction our customer experience agents will try to manually find the corresponding transaction, and if we can't do that we'll contact you to ask for your help (our transaction recognition rates are very high, so this doesn't happen often).
Give your accountant access to your ANNA account
When this is done you can invite your accountant to see your transactions, with all the receipts attached – just invite them using the menu item in the chat.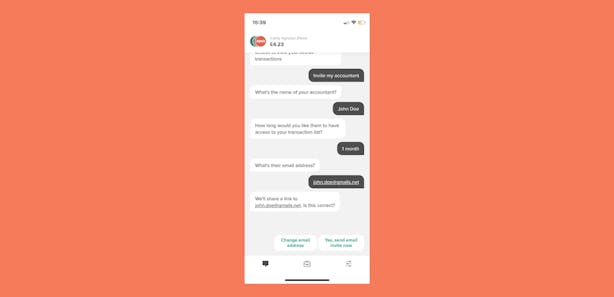 Inviting your accountant to access your ANNA account
If you don't have an accountant yet you can always check our directory of ANNA-friendly accountants for someone who might be able to help you.
Good to go!
With the ANNA Admin app and help from your account, your Self Assessment should be good to go. If you have any more questions or need extra help, please let us know in the app chat – our 24/7 team is always here to help.
Open a business account in minutes
Take the load off with ANNA, the business current account that sorts your invoices and expenses.
Enter your mobile number
Get a business account and a debit card that miaows
We create, send and chase up your invoices
We snap and sort your business expenses
Never miss a deadline, with handy tax reminders