Taking card payments for your business? These payment providers work with ANNA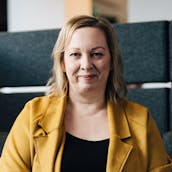 Whether you sell products or services online or in person, many small businesses rely on card payments to get paid. It's a great way to get paid, because it's pretty instant – and it saves you making and chasing invoice payments once the work is done.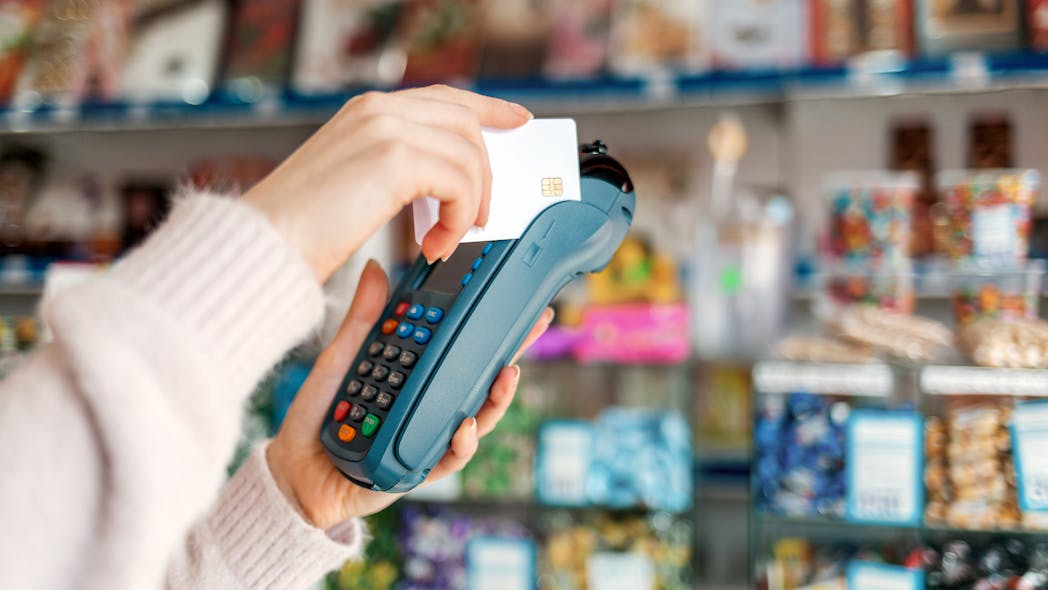 There are tons of choices out there depending on how much you take in revenue, whether you need a card reader and if you take payments in anything other than pounds (£GBP) too. Below is a list of payment providers that will work with your ANNA business account.
Mobile card readers that work with ANNA
These providers will send you out a nice-looking card reader, and get you set up instantly through their mobile apps. Most will get you the card reader with free next day delivery. Fees are simple to understand and most of their fees are comparable. Perfect for anyone selling in retail and needing to accept card and mobile payments, whether it's with chip and pin or contactless payments.
Square
Square reader is £19
1.75% transaction fee
SumUp
Sumup reader is £59
1.69% transaction fee
iZettle
iZettle reader is £29
1.75% transaction fee
Elavon
Elavon reader is £29 reader
1.75% transaction fee
Online payment providers that work with ANNA (no card reader)
These providers act as a payment processor (whether your customer uses a card or some other means), but don't provide you with a card reader. Ideal for businesses who have websites, or online stores with eBay, Etsy, and want to accept payment with credit cards or debit cards. Some can set you up in minutes, others have application processes and make you "speak to our sales team" which is slightly annoying. Transaction fees are below each one.
Stripe
1.4% + 20p for European cards, 2.9% + 20p for non-European cards
PayPal
2.9% + 30p – a bit more detail on their fees here 
Amazon Payments
2.7% + 30p, cheaper when you bill more than £50k a month
Amazon Business Seller
Their fee outline can be found on this link, it's not very simple
GoCardless
1% + 20p, with a £4 cap 
Payatrader / PayaCard
£99 setup, 2.3% fee
They can make your phone into a virtual terminal when taking payments on the job 

Traditional payment providers that work with ANNA
These types of payment providers typically charge a monthly fee, have minimum contract lengths and also charge transaction fees on top. If you're a bigger business bringing in large revenues and doing thousands of transactions, these providers will make a lot of sense - less so for smaller businesses. ANNA will work with:
WorldPay 
Barclaycard PDQ 
Evo payments 
Payzone 
You can also get paid instantly with QR codes into your ANNA account too
If none of those options above are for you, or you don't want to pay any fees but still want to be paid instantly – we have a great solution that is available to all our customers.
Inside the ANNA app you can simply type "get paid", and ANNA will create a QR code on your mobile phone screen, that your customer can scan with their phone (they don't need ANNA) and pay you instantly online.
There's more about how this works in this blog post from back in February (in those hazy days before lockdown – remember those?).
About the author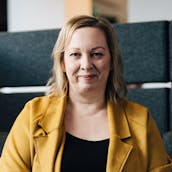 Clair is a relationship management expert. She has overseen onshore and offshore contact centres, been a mortgage adviser, and was previously a Senior Business Partner at Barclays Customer Experience. At ANNA, Clair is dedicated to building the best support team in the UK. Her leadership and sense of humour ensure the human touch is central to ANNA's DNA.
Read more of Clair's writing
Open a business account in minutes
Take the load off with ANNA, the business current account that sorts your invoices and expenses.
Enter your mobile number
Get a business account and a debit card that miaows
We create, send and chase up your invoices
We snap and sort your business expenses
Never miss a deadline, with handy tax reminders