How to connect your QuickBooks account to ANNA
18 May, 2023 · 5 min read
We're proud to announce that ANNA now has integration with QuickBooks. So you can connect your QuickBooks account to ANNA for super-useful bookkeeping synchronisation.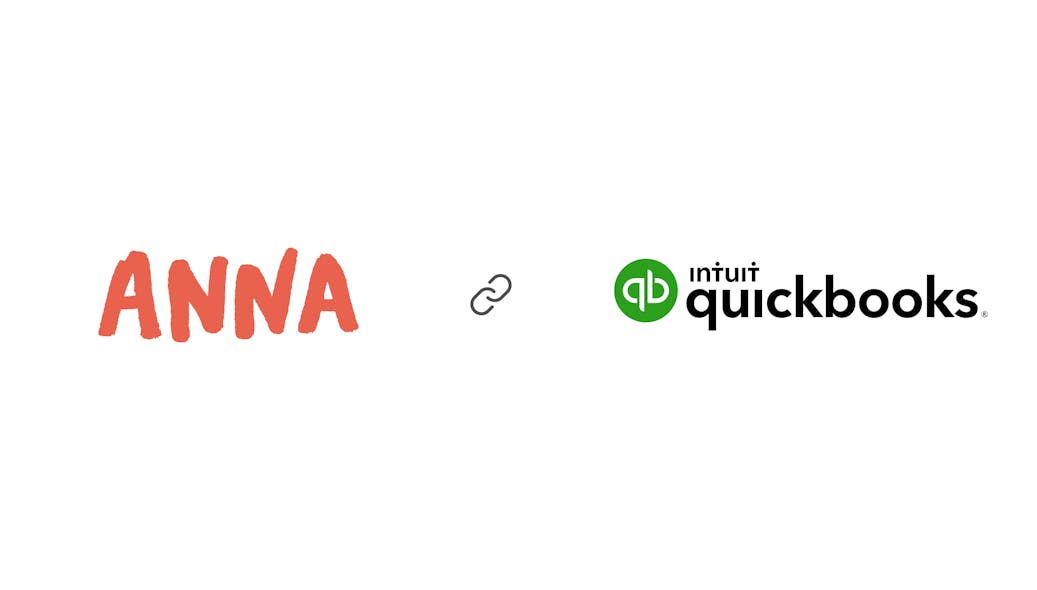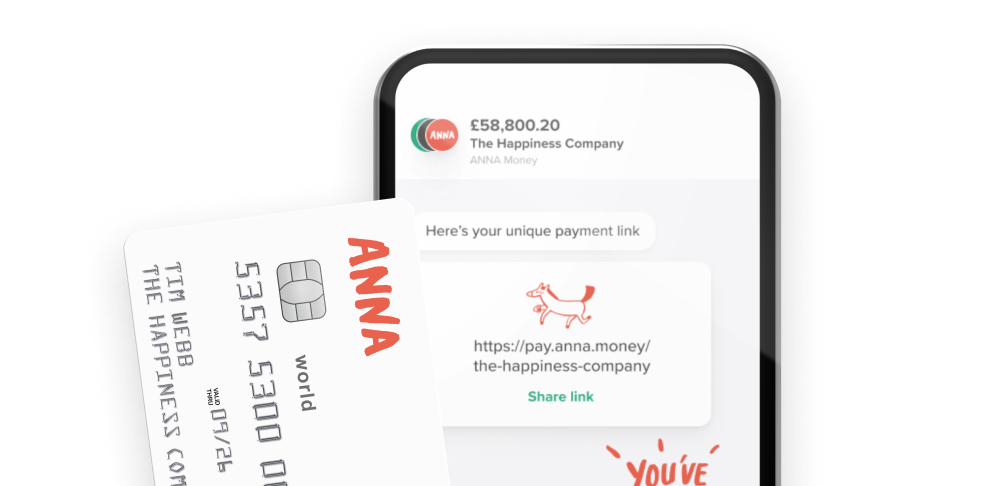 Open a business account with ANNA and get your taxes sorted
With ANNA you get a debit card, automated bookkeeping, a personal payment link, 1% cashback and 24/7 customer support
Introducing the QuickBooks integration
Until now, you could only export your ANNA transaction history to QuickBooks in CSV format, and that was enough for some of our customers. But now we're finally introducing the full integration – which means that once you've set it up, your transactions will automatically keep syncing.
ANNA supports 3 major bookkeeping software integrations
The QuickBooks integration sits alongside the other two existing ANNA integrations – with Xero and Sage. We're thrilled to say we make life easier for users of most accounting and bookkeeping software currently on the market – that means more happy UK-based business owners and their accountants.
2 ways to connect your QuickBooks to ANNA
Option 1: Thunderbolt menu
In the ANNA app, open the Thunderbolt menu, scroll down and tap the option ("Connect my QuickBooks account"):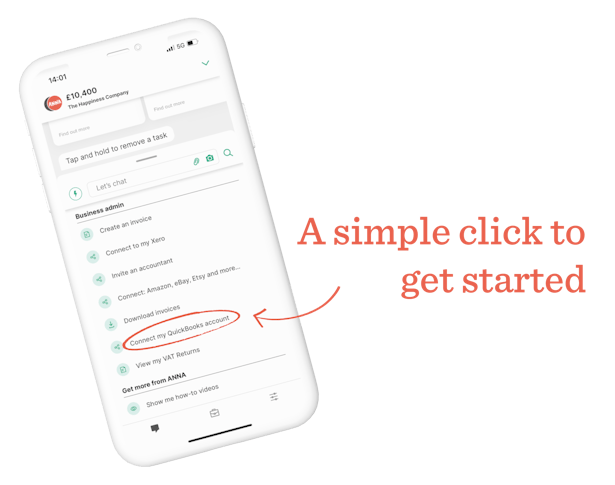 You will be asked to approve the connection by logging in to your QuickBooks account from ANNA.
Keep in mind: you need to have admin permissions in your QuickBooks account to connect it to ANNA.
You'll be asked about your existing ANNA transactions in QuickBooks, in case you already exported ANNA transactions to QuickBooks. You can also choose how much of your history with us you want to export.
After setup, it usually takes 5-15 minutes for the transactions to be processed by QuickBooks. Your previous day's transactions are updated the following morning.
Option 2: Ask in chat
Just ask in chat about how to connect to Quickbooks and we'll guide you through the setup process.
Can I connect ANNA from the QuickBooks platform?
Not at the moment, unfortunately. We connect QuickBooks via our partner Dext – at the moment this connection can only be initiated from the ANNA end. If this changes in the future, we'll let you know.
How can I find my ANNA transactions in QuickBooks?
After exporting your ANNA transactions to QuickBooks, you can find them in Bookkeeping → Chart of accounts section.

Give it a go
That's it really – if you have a QuickBooks account and you want to use it with ANNA, try connecting them and let us know how it works for you.
Open a business account in minutes
Take the load off with ANNA, the business current account that sorts your invoices and expenses.
Enter your mobile number
Get a business account and a debit card that miaows
We create, send and chase up your invoices
We snap and sort your business expenses
Never miss a deadline, with handy tax reminders