A statement about our shareholders
6 April, 2022 · 3 min read
June 2022 update: ANNA is proud to now be 100% founder-owned – a standalone business with operational independence. We are a UK registered company with a thriving headquarters in London and an award-winning customer support team in Cardiff.
In June 2022 we completed a buy-out that means that ANNA is now wholly owned by its founders. Funds were placed in the escrow account of a reputable EU law firm, to be released subject to approval/licence of the Luxembourg regulator.
ANNA now has three directors; original founders Boris Dyakonov and Eduard Panteleev have been joined by Andrew Doman. Mr. Doman was appointed as an independent director and chairman of ANNA.
We'd like to once again thank everyone who has invested in ANNA and allowed us to fully regain our independence. We're excited about ANNA's future as a founder-owned business.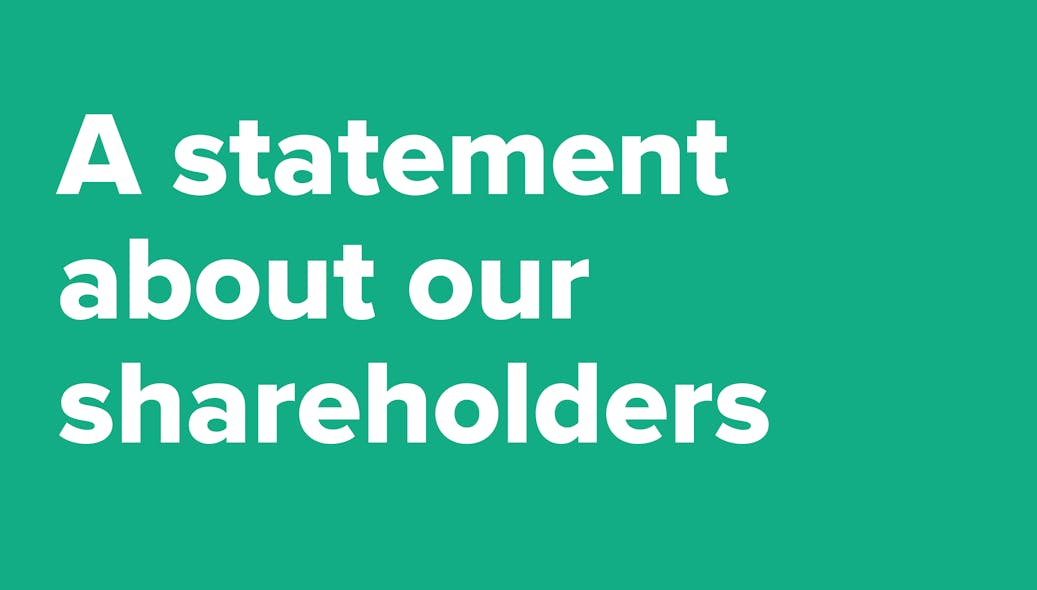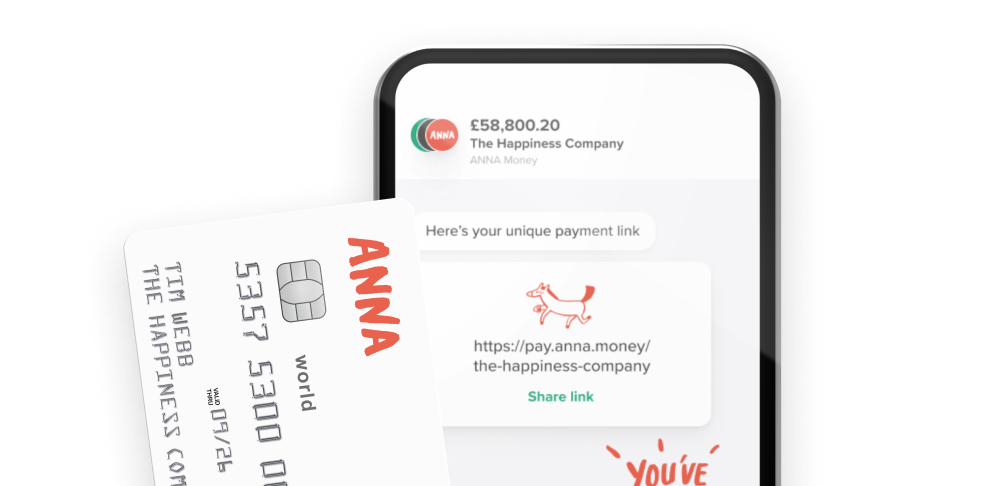 Open a business account with ANNA and get your taxes sorted
With ANNA you get a debit card, automated bookkeeping, a personal payment link, 1% cashback and 24/7 customer support
Our original statement about our owners from April 2022
ANNA is a standalone brand, with operational independence. It is a UK registered company with headquarters in London and customer service team in Cardiff and is able to continue trading and operating without interruption.
Mr Fridman and Mr Aven (both subject to UK and EU sanctions) have an indirect 34% interest in ANNA through 2 companies – ABH Holdings SA (Luxembourg) and FIBR Technologies SA (Luxembourg).
Beginning in late February 2022, ANNA has instigated corporate governance changes. These include amending its shareholding agreement with FIBR Technologies SA to state that only ANNA's founders Boris Dyakonov and Eduard Panteleev can nominate directors to the company.
This change has been replicated in the company articles, published on Companies House and which were filed during mid-March.
ANNA now has three directors; original founders Boris Dyakonov and Eduard Panteleev have been joined by Andrew Doman. Mr. Doman was appointed via an executive search consultancy and nominated as an independent director specifically to be chairman of ANNA. He had no prior connection with FIBR Technologies SA.
None of ANNA's directors are associated with FIBR Technologies SA, there are no directors from FIBR Technologies SA on the ANNA board and FIBR Technologies SA has no say in ANNA's governance. In this way ANNA has ring-fenced and protected its governance position.
The shareholders and directors have adopted a resolution whereby FIBR Technologies SA cannot receive any economic benefits from ANNA such as dividends, capital distributions etc.
All of the above allowed ANNA to ring-fence its position without making any judgement or determination on the position of its shareholder – FIBR Technologies S.A.
Our lawyers have reviewed all company documents and concluded ANNA is not a sanctioned entity. They submitted their conclusions to the Office of Financial Sanctions Implementation (OFSI).
The sanctions article is not applicable in this particular case.
The founders of ANNA are currently in the process of negotiating a buy-out. One of the conditions precedent for such a transaction is that it should be compliant with UK and EU sanctions law. We can not comment further on this transaction until it is completed.
We can confirm that FIBR Technologies SA has approached several potential buyers asking for interest to purchase their stake at ANNA.
Open a business account in minutes
Take the load off with ANNA, the business current account that sorts your invoices and expenses.
Enter your mobile number
Get a business account and a debit card that miaows
We create, send and chase up your invoices
We snap and sort your business expenses
Never miss a deadline, with handy tax reminders