How to take your side hustle into the spotlight
25 June, 2019 · 5 min read
Sometimes your on-the-side job is just too lucrative to stay in the shadows. But what does it really take to turn a hustle into a business? We spoke to digital marketing agency founder Hamzah Malik of Regent Branding, whose journey from wide-eyed undergrad to fully fledged business owner might just help you make your own dreams a reality.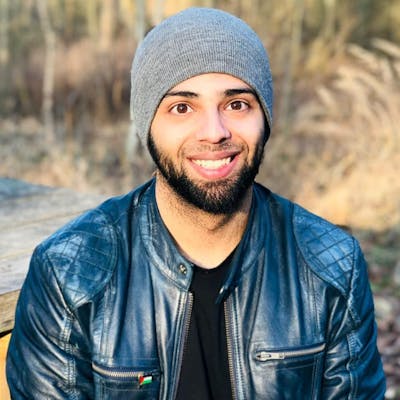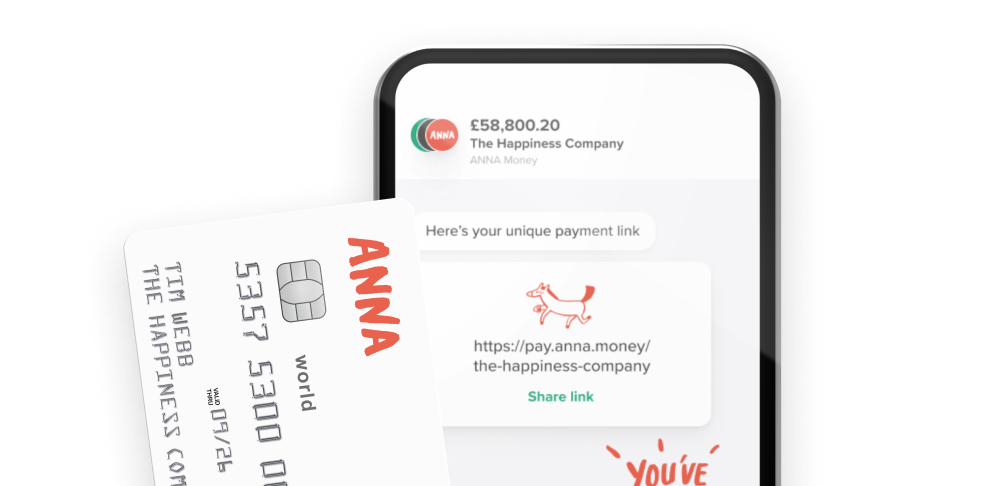 Open a business account with ANNA and get your taxes sorted
With ANNA you get a debit card, automated bookkeeping, a personal payment link, 1% cashback and 24/7 customer support
"Even though I was studying English literature at uni, I was passionate about coding," Hamzah explains. "As it happened, my first year of uni was 2010, which was the height of the recession and loads of people were out of work. So I started a website helping people improve their CVs. Not only did that pay my way through uni, it also taught me the basics of digital marketing."
When he graduated, Hamzah joined the John Lewis graduate scheme, making extra money on the side designing websites for friends of friends. "Every day on the way to work, I would pass all these big ads in Oxford Street tube and think, I can do better," he reflects. Because he was itching to put his hard-earned digital marketing ideas to real-world use, he ended up leaving the scheme early. Now he runs Regent Branding, a full-service digital marketing agency.
While there's lots of practical guidance about setting up a business out there, nothing beats hearing "been there, made that mistake" advice straight from the horse's mouth. So here's Hamzah's top tips for turning a bright idea into a sustainable business.
Be nice and talk to everyone
This isn't just good life advice, it's smart business sense – you never know who could be a potential client. "I met one of my best clients for web design when I was on the John Lewis grad scheme," explains Hamzah. "Simply because I would chat to her every day in the in-house cafe. That's why I talk to everyone."
Years later, he still adheres to the same policy. "I buy birthday gifts for our long-standing customers. It's one of the best ways I can think of to promote organic referrals."
Seek out relevant experience
If, like Hamzah, you have a trusted mentor, make sure to ask their advice before you jump head first into something new. "My mentor told me to go and work for a small company that does the exact thing I want to do, and learn from them how to do it," he says. "And that's what I did." For some, this might mean a salary step-back, but what you lose in income, you'll gain in priceless experience.
Be open, be honest
If you're tempted to lie to your employer about trying to set up your own business, Hamzah has only one bit of advice for you: don't. "While I was at the digital agency, I was very open about my future plans to do something similar," he explains. "I'd been building Regent Branding on the side, and had a team in place, but I wasn't really doing anything with it because [my employer had] been so good to me. I didn't want to work in direct conflict with them."
In his next job with a publisher, Hamzah was tasked with reinventing their entire digital department. He was able to offer the burgeoning Regent Branding's services at cost provided they hire his entire team. When you're open about your agenda, it pays off in the end.
Source the best team (and don't rush it)
"When I was making £100 websites, I used online website builders, but I knew I needed to up my game," says Hamzah. It took him years to source a team of experts, but it was time well invested. "I now have a worldwide team of 24 people working for me, and I am confident that each one of them is the best at what they do." Finding the right people is always worth the wait.
Reach out to hook the big fish
Landing clients with deeper pockets is the biggest challenge to any new business. Hamzah's approach was to get seriously specific. "I wanted people who genuinely needed me," he says. "So I would find brands who were struggling with a really specific problem in their marketing – in my opinion!" Scouring websites like Marketing Week for interviews with big brands, Hamzah would then get in touch with a few tailored ideas.
He also started uploading digital marketing "How To" videos on LinkedIn. "By the time the third one came out, [the] high-ticket customers started showing interest," he says. "But they never would have if I hadn't reached out to them first."
Set yourself up for admin success
Admin isn't the sexiest part of running a business, but without it you're dead in the water. Fortunately, that's where we come in. "I use ANNA a lot," says Hamzah. "It offloads those nascent tasks that are critical to the running of the business, but not critical to its strategic growth – like invoicing. And the fact that support is available 24/7 is great because I work all hours." Choosing a mobile business account like ANNA to handle your admin frees you up to concentrate on strategy, which is time better spent in the long run.
Finally, take care of yourself
Running your own company can be as stressful as it is rewarding, so taking care of your mental and physical wellbeing is vital if you want your business to go the distance. But beware what Hamzah calls "motivational porn" on social media; sticking up a meme with a quote from a globally renowned CEO on your fridge isn't going to turn you into one. His approach to self-care is a simple one. "Every night, before bed, I audit my day," he says. "I look at what made me happy, and work out how to get more of that. I look at what made me angry, and work out how best to avoid it the following day." Now that's advice you can bank on.
Open a business account in minutes
Take the load off with ANNA, the business current account that sorts your invoices and expenses.
Enter your mobile number
Get a business account and a debit card that miaows
We create, send and chase up your invoices
We snap and sort your business expenses
Never miss a deadline, with handy tax reminders