Raising a dispute about a payment
21 July, 2022 · 4 min read
What you can do when you don't recognise a transaction on your ANNA account, or need to report a suspicious transaction.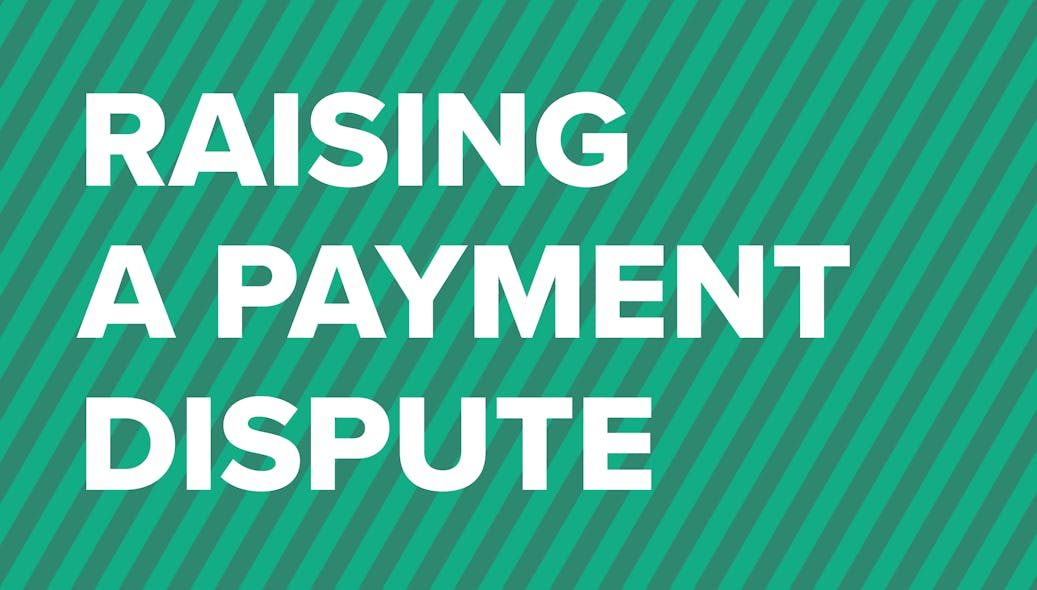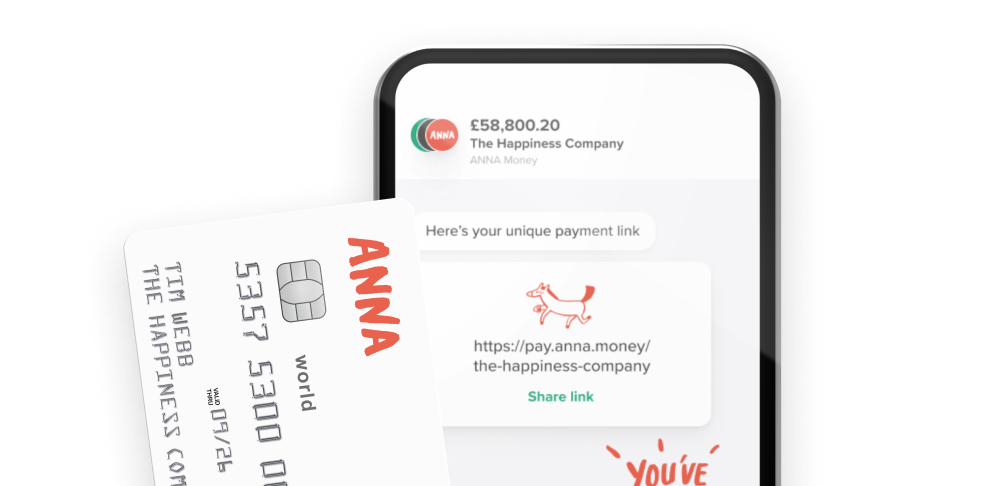 Open a business account with ANNA and get your taxes sorted
With ANNA you get a debit card, automated bookkeeping, a personal payment link, 1% cashback and 24/7 customer support
Getting started
First things first, check if anyone else who has access to your account might have made the payment without telling you. You should rule that out before you do anything else.
You should always contact the merchant (the company you're buying from) first, as this is the quickest and simplest way to resolve an issue with a payment. If you haven't been able to resolve the issue with the merchant, then ANNA may be able to help you.
How to cancel a recurring card payment
A recurring card payment is where you give a company your debit card details so they can take regular payments from you. They are usually used to pay for subscriptions after a free trial (for example Netflix) so that after the trial has ended, payments can be taken monthly or annually. A recurring payment isn't the same as a Direct Debit payment. (If you need to cancel a Direct Debit, just type 'cancel Direct Debit' in ANNA to begin the process.)
To cancel a recurring card payment:
Contact the company you've set up the payment with (you may need to Google their contact details). Remember some merchants may use a different trading name to the one that appears on your statement.
Check their terms and conditions to make sure you've followed all the steps to cancel a subscription, and check the merchant's cancellation policy. Some terms and conditions state that if you don't end the subscription service within the cancellation period, or return any goods you received as part of the free trial, you may not get your money back.
If you've already cancelled a recurring payment and contacted the merchant but you've still been charged, contact us. We can cancel the card your subscription is charged to, and then raise a dispute on your behalf. You'll need to complete ANNA's dispute form and share any communication you've had from the merchant confirming the cancellation. You can send the dispute form and any evidence either through the ANNA app or by email.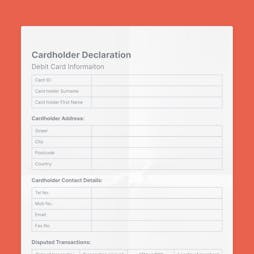 How to fill in the dispute form
Some details about what to expect when we provide you the payment dispute form
How to claim for missing or faulty goods or cancelled services
Your first step is to contact the merchant directly to try to sort out the issue. If you've contacted them and haven't been able to resolve the dispute, then message us, making sure you include any communication with the merchant. Always include a copy of the receipt.
If you're disputing defective goods, please provide us with photos. If you've already returned any items, you'll have to provide proof of postage. You'll need to complete ANNA's dispute form and share any communication from the merchant confirming the cancellation of a subscription service. You can send us the dispute form and any evidence via the app or email.
We may not be able to raise a dispute – or we may need to delay raising a dispute – for a number of reasons:
If you've not first attempted to contact the merchant to resolve the issue
If a transaction is still pending and hasn't been deducted from your account yet
If you've ordered an item and the delivery date hasn't expired yet
If you've purchased a product or service and since changed your mind
Dispute timeframe
Contact us immediately to dispute a transaction, and complete ANNA's dispute form as soon as you can. Most disputes can only be raised up to 120 days from the date the transaction was deducted from your account. After 120 days we can't raise a chargeback (which means getting your money back) as it won't meet Mastercard's eligibility criteria.
Mastercard gives merchants up to 45 days to respond to a chargeback. If the merchant rejects your claim it can take longer for the dispute to be resolved. When this happens, we'll contact you as you may need to give us more evidence to support the dispute. The chargeback process for a disputed transaction can take up to 12 weeks to resolve – this timeframe is provided by Mastercard, and we can't shorten the process.
Dispute outcomes
As soon as we have any information about your dispute, we'll update you. If the chargeback is successful, credit will be applied to your account. If the merchant rejects your claim and further information is needed, we'll request this from you. If you're unable to provide any additional information we may not be able to continue with the chargeback, and the dispute will be closed.
There is no guarantee we can get your money back through the chargeback process. If you have been provided with a credit but your dispute has been rejected, we'll deduct any credit applied to your account.
Your chargeback rights
All customer claims need to meet Mastercard's eligibility criteria. If these criteria aren't met, we won't be able to submit a chargeback request.
This also includes your rights regarding 3DS transactions. 3DS is another layer of security that merchants can opt into on their sites to protect themselves from false disputes.
If a payment has been processed using 3DS this means that you will have received a text message to confirm the payment before it goes through.
If the payment is made using 3DS and you don't recognise it, then unfortunately we can't raise this as a dispute for you – due to the added layer of security that the merchant has opted into.
However if you have paid via 3DS but haven't received the goods, please get in touch and we'll see how we can help.
Open a business account in minutes
Take the load off with ANNA, the business current account that sorts your invoices and expenses.
Enter your mobile number
Get a business account and a debit card that miaows
We create, send and chase up your invoices
We snap and sort your business expenses
Never miss a deadline, with handy tax reminders