Working night and day for ANNA – a report from the customer service frontline
14 January, 2019 · 5 min read
Author
Michael Angelo Stanton
Yes, my name really is Michael Angelo. Although there are no artists in the family. I joined ANNA Money in June 2018, just ahead of launching our 24-hour customer service. This is what it's like to be a customer care manager who looks after finance, admin and humans.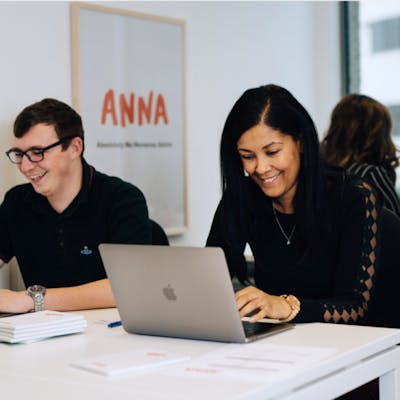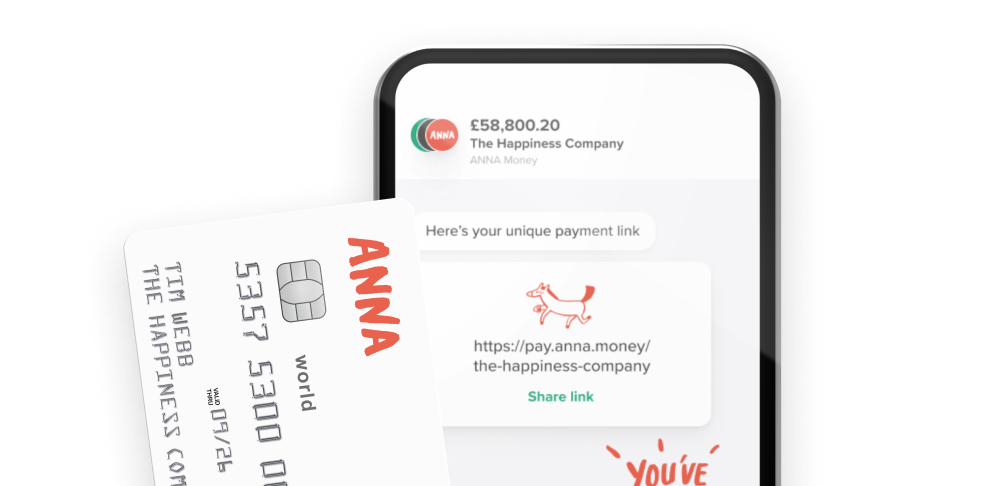 Open a business account with ANNA and get your taxes sorted
With ANNA you get a debit card, automated bookkeeping, a personal payment link, 1% cashback and 24/7 customer support
It's always personal
When someone's money and banking is the topic, tensions run high. We're a chat-based app, but we do make phone calls if a customer is absolutely stuck or stressed. This was daunting at first, but when I've reassured someone it really gives me a sense of purpose.
Sometimes, nobody knows the answer
In customer service you never know what's coming next, especially in fin-tech, so I think on my feet a lot. And sometimes no one can answer a client's question immediately because we're building services as we go. But that's why I enjoy this role — the problem solving!
The tsunami experience
The volume of work we do is huge. There's never a moment when I'm sat down wondering what to tackle today — I'm tearing my hair out, more likely. ANNA is developing fast so our duties are ever-increasing, plus, there's plenty of opportunity to take on extra tasks, like training our newbies, or writing this report. My work slate is interesting: I've just come to terms with the fact that there'll always be a lot to do.
The most difficult moment so far
We made a mistake on a sales invoice we created — the wrong account number was listed. Luckily, I work with some great minds at ANNA. So when our furious customer wondered why money a client had paid wasn't appearing in their account, it took us no more than an hour to sort out. We stayed transparent with the customer throughout and I think he really appreciated the honesty. It was a human error, not an AI issue, and since then we've put measures in place to make sure it can't happen again.
Working night and day
I recently worked nights to give my late shift colleagues a break — as a team we take pride in supporting each other. By midnight, customer contact slows down to a trickle. It's clients with ongoing issues who'll be the people you chat to through the night, and it's great to give them all the help they need without the usual time pressure. There's plenty of ad-hoc tasks to crack on with too, so the incoming day-timers are freed up. Come 7:00am, I'm always ready to sleep.
What to do when you can't fix everything
The testing thing about being a customer service agent is that issues can be out of my control. Sometimes compliance-related stuff frustrates clients, like declined transactions or onboarding questions. Being able to fix a situation temporarily — move it forwards — without resolving the entire issue in one go, is a key skill in this job.
Love people, or get a different job
Our customers are a unique bunch, just like us. Our app and the job that I do helps people massively with new or hectic businesses. And it really hits home that we're supporting honest, hardworking people when customers express their gratitude to the team. Honestly, it's humbling, and makes me want to do more.
Michael Angelo Stanton works five eight-hour shifts a week, usually between 7:00am and 23:00pm. He's been a customer service expert for six years, is passionate about music and photography, and might buy a DSLR camera in the January sales.
Open a business account in minutes
Take the load off with ANNA, the business current account that sorts your invoices and expenses.
Enter your mobile number
Get a business account and a debit card that miaows
We create, send and chase up your invoices
We snap and sort your business expenses
Never miss a deadline, with handy tax reminders