What questions are you asking us?
3 October, 2022 · 3 min read
When you start a new business, there's a lot you don't know. But worse than that, there's often a lot you're scared to ask – because you feel silly and think you should already know the answers. So we're taking a look at which questions new businesses ask ANNA the most.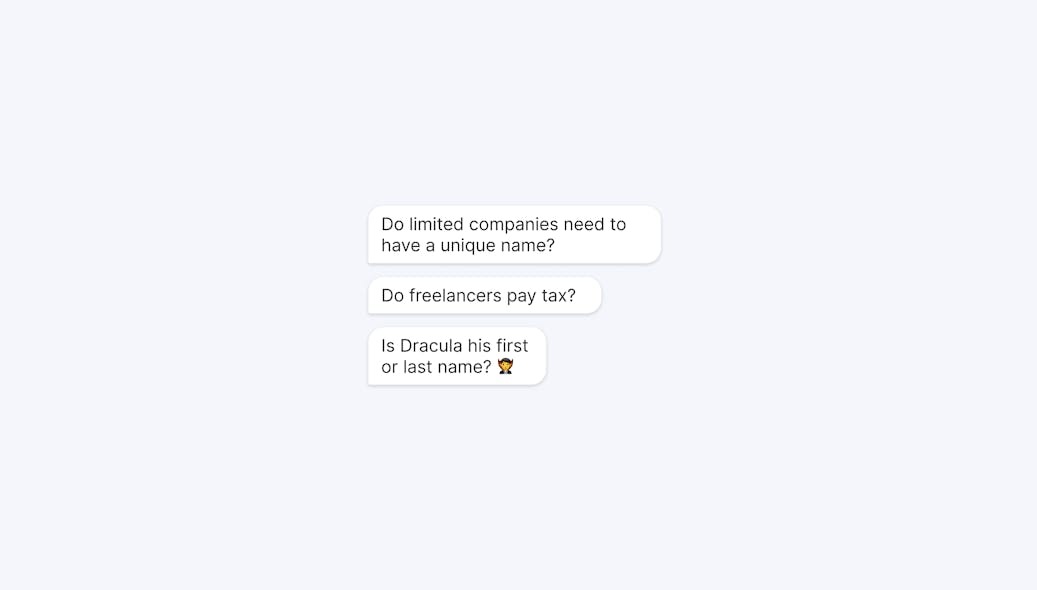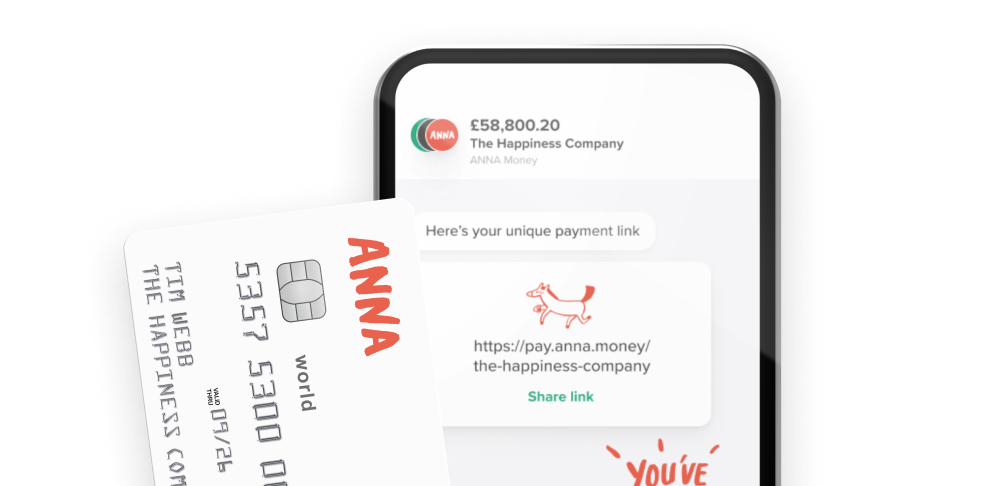 Open a business account with ANNA and get your taxes sorted
With ANNA you get a debit card, automated bookkeeping, a personal payment link, 1% cashback and 24/7 customer support
No Silly Questions
At ANNA we're big believers that there are no silly questions when you're starting a business. Sure, some people start their business with an encyclopedic knowledge of the rules of finance, business and banking, but most people have lots of basic questions about what to do. That's why ANNA always promises to keep things clear and simple, cut out the jargon and never make you feel silly for asking questions. It's also why we've got award-winning 24/7 customer support to make sure all your questions are answered.
Without questions there are no answers
We think that there needs to be more discussion about what businesses need to know when they're getting started. We don't want anyone feeling too embarrassed to ask questions – because if you don't ask questions, you don't get the answers you need. That's why we're running the #NoSillyQuestions campaign across our social media in the next few weeks.

And as part of that campaign we asked our customer support team for the 10 questions they're asked most often by new businesses.
Do I actually need a business bank account?
What is corporation tax?
What is VAT?
What are business rates?
Should I lease or buy my business premises?
What's the minimum wage?
What is a UTR?
What is National Insurance?
Do I have to pay tax on my side hustle?
What is a dividend?
We won't try to answer all those questions now – but we did want to highlight that there are lots of "What is…?" questions. Those are the questions about the basics of business finance. And they're good questions!
The reality is that lots of people start businesses without fully knowing what VAT is, or what a dividend is, or what business rates are. And that's ok! The problem isn't not knowing the answer, it's feeling too awkward to ask the questions.
Over the coming weeks we'll be answering lots of the questions you've asked and we'll also be reminding you: if you're an ANNA customer and have a business question, don't feel shy – just ask us in chat.
Open a business account in minutes
Take the load off with ANNA, the business current account that sorts your invoices and expenses.
Enter your mobile number
Get a business account and a debit card that miaows
We create, send and chase up your invoices
We snap and sort your business expenses
Never miss a deadline, with handy tax reminders