Transaction design improvements
15 February, 2022 · 4 min read
Our new transaction chat card and transaction detail page have been redesigned to make them clearer – and more useful for ANNA customers.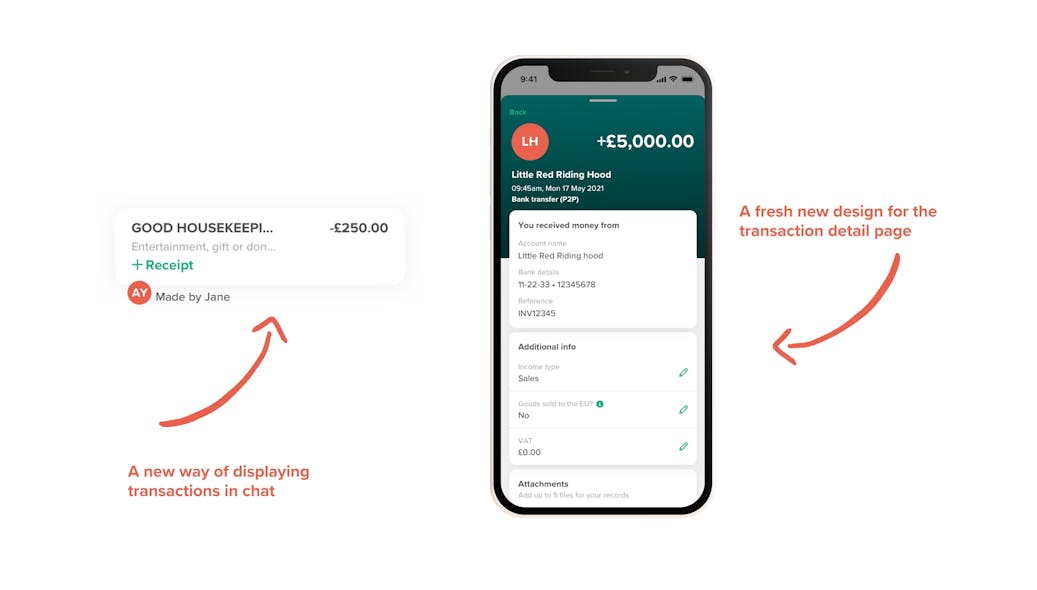 We've redesigned the transaction card you see in chat when you make or receive a payment, and we've also tidied up the transaction detail page. Both now have a much cleaner layout that's easier to read. We've also made it easier to attach documents, such as receipts and invoices, to your transactions.
Let's start with the transaction card in chat.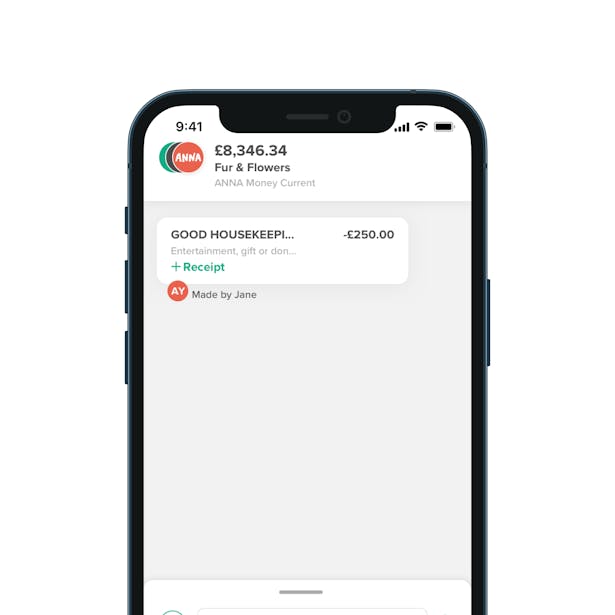 A new card that's easier to read 
We've redesigned the card to make it easier to see the most important information at a glance. The cleaner design makes transactions easier to scan in chat, showing you who the payment relates to, the amount and the category for bookkeeping purposes.
If the payment is pending, declined or has been cancelled we show the status clearly, so you can't miss it.
Customers with more than one cardholder can now see who made each payment – this really helps when tracking payments made by different people in your company.
We've also made it possible to add a supporting document, such as a receipt or invoice, directly from the card in chat. Just tap + Receipt or + Invoice. You'll be able to see which transactions have attachments and which don't, which makes doing expenses a doddle.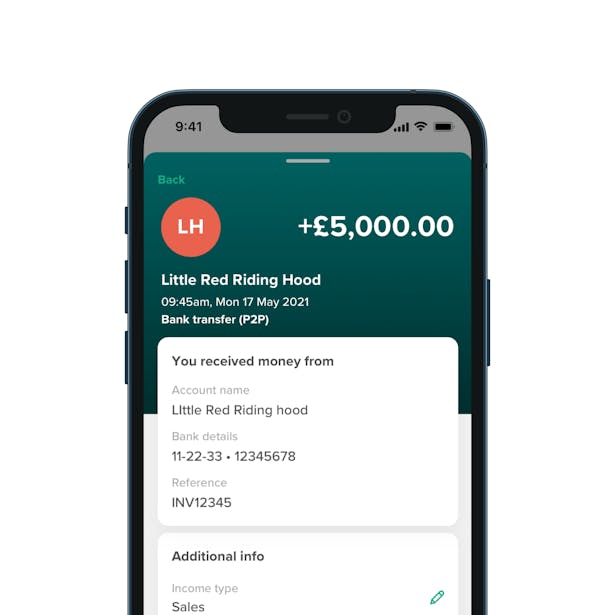 New transaction page, easy to digest
We've also reorganised the layout of the transaction detail page, so all the information is now easier to digest in more logical content blocks – with the most important information at the top. We've also added a splash of colour to give it a fresh new look (these things matter too!).
The most important info at the top
The new header space contains the most important information for any transaction – like who it was to or from, how much, where it was made and when. This information is designed to stand out so you can easily recognise a payment.
A bit more depth and context
A bit further down we show more contextual information about the transaction, such as the spending category for bookkeeping, and any VAT if applicable. We also show bank account information for bank transfers.
You can easily attach receipts, invoices or other relevant documents here for bookkeeping purposes, and see what you've added at a glance.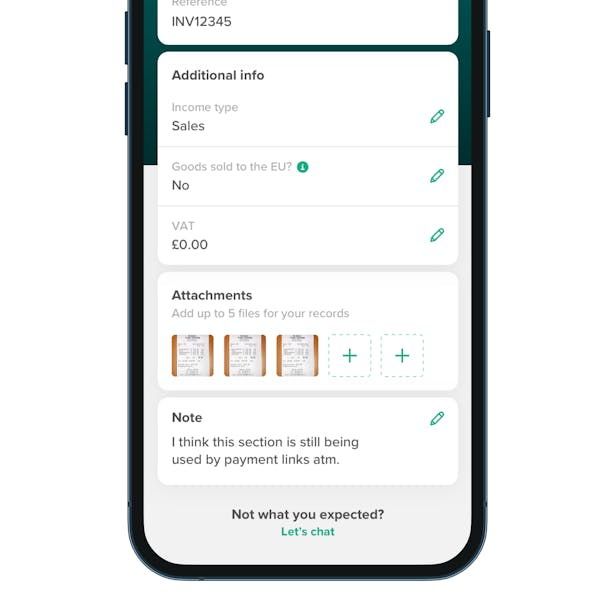 Actions at the bottom
The bottom half of the page gives you some nice new actions: you can now send a proof of payment PDF for record-keeping purposes. That's super handy when you're taking payments or deposits for goods or services.
Finally, if there's something you want to discuss, tap Lets chat and one of our support team will pick up the conversation with you.
Open a business account in minutes
Take the load off with ANNA, the business current account that sorts your invoices and expenses.
Enter your mobile number
Get a business account and a debit card that miaows
We create, send and chase up your invoices
We snap and sort your business expenses
Never miss a deadline, with handy tax reminders