Share to ANNA
18 March, 2022 · 3 min read
Did you know you can share documents like receipts, invoices and bills to ANNA using your phone's built-in share function on iOS and Android phones? Just tap the Share icon and pick ANNA from the list of available apps.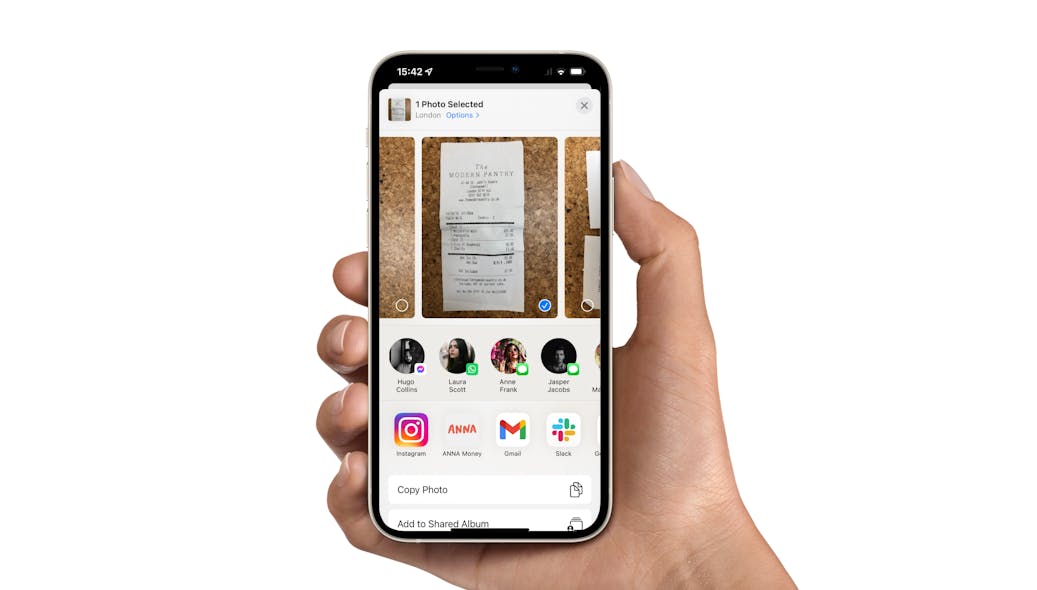 ANNA makes running your business easier. And now you can share documents like receipts and invoices from any app on your phone straight to ANNA through your phone's built-in share function. It's easy. Then ANNA's clever AI extracts information from your documents and uses it to create payments, or matches it to payments for bookkeeping and tax calculations. 
You can also share documents requested by ANNA the same way.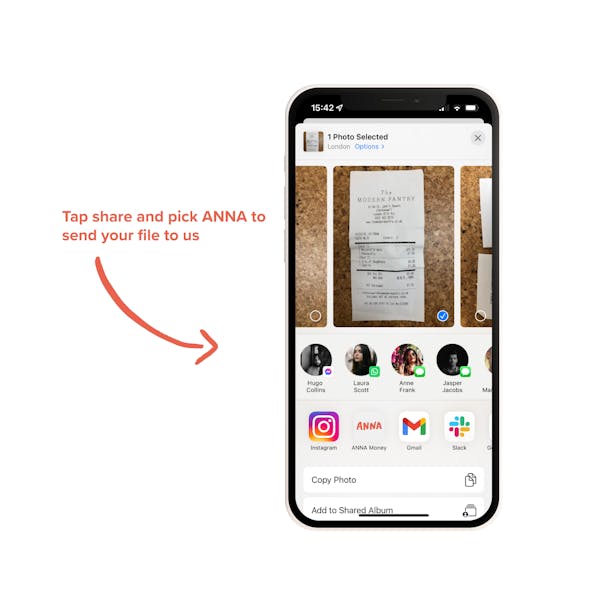 Whatever app you're in, tap the Share icon and then choose ANNA from the list. We'll ask you what you want to do with the file or files, and then we'll upload it and process it for you.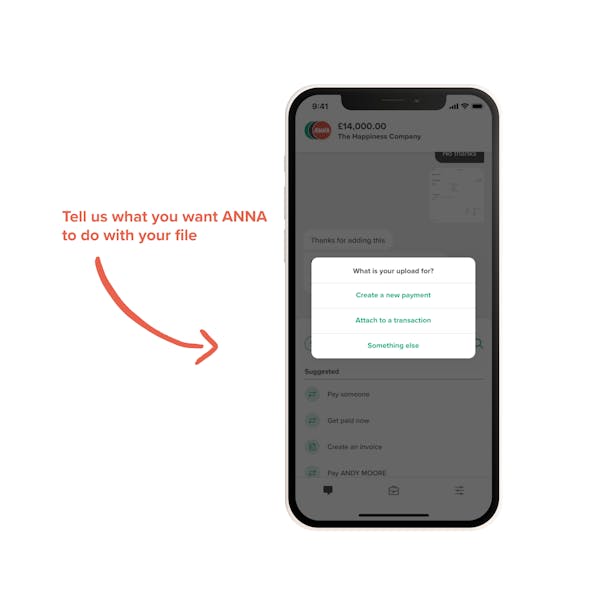 There are 3 main things you can share to ANNA
Create a new payment
When preparing a payment, you can share a document to minimize data entry and avoid mistakes. You can upload a bill or an invoice, and ANNA then creates the payment automatically. 
Attach to a transaction 
You can share invoices and receipts for bookkeeping purposes. ANNA has the ability to process multiple receipts and invoices at once – it extracts the text from documents to grab company names, addresses and monetary values and VAT amounts. ANNA then automatically matches your document to a transaction you've made and even captures the VAT. 
Something else
Sometimes ANNA might ask for a document, either as part of our onboarding process or in case we need extra information about an incoming or outgoing payment. If you want to share a document for the attention of our customer support team – then choose 'Something else'
And that's it! Now getting documents from your phone into ANNA is even easier.
Open a business account in minutes
Take the load off with ANNA, the business current account that sorts your invoices and expenses.
Enter your mobile number
Get a business account and a debit card that miaows
We create, send and chase up your invoices
We snap and sort your business expenses
Never miss a deadline, with handy tax reminders