Railsbank migration: multiple accounts in ANNA
6 September, 2020 · 5 min read
To make the switch from Wirecard to Railsbank smoother, we're introducing a new feature for ANNA account holders – multiple accounts for a single business.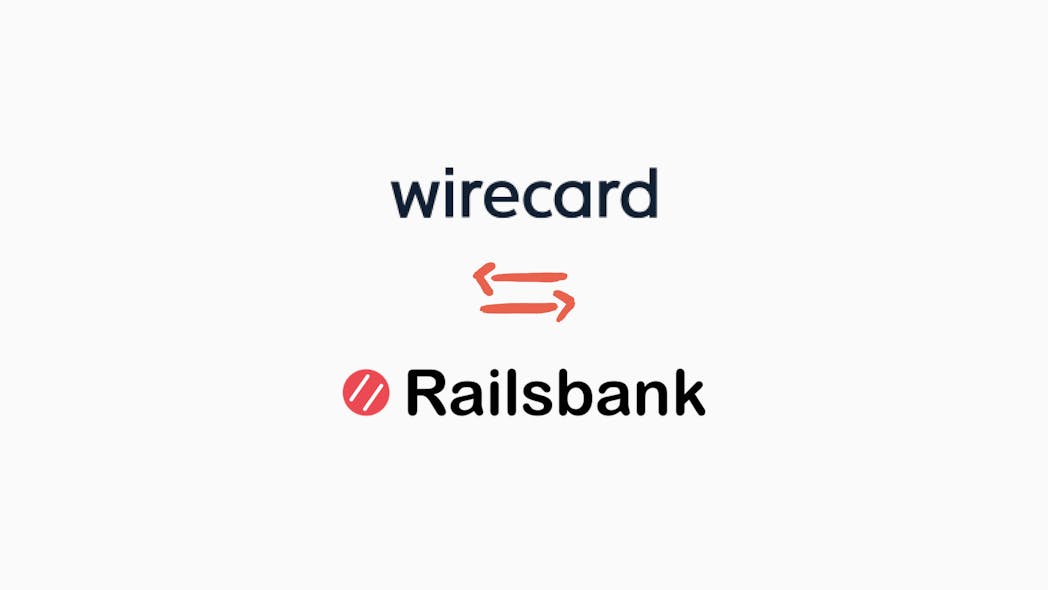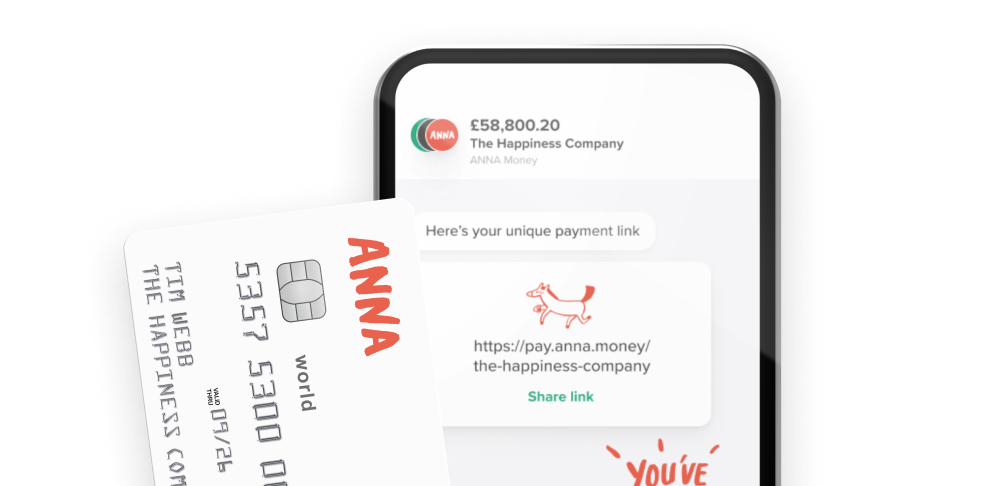 Open a business account with ANNA and get your taxes sorted
With ANNA you get a debit card, automated bookkeeping, a personal payment link, 1% cashback and 24/7 customer support
Temporary limitations
For the time of migration of our payment systems, we'll have to work with two limitations:
Direct Debits don't work on Railsbank platform yet – we're working on delivering them as soon as possible, and we will keep you informed once they're available.
We might not be able to issue new ANNA debit cards and attach them to the new accounts for another 1-2 months.
We do understand a lot of our clients rely on Direct Debits and wouldn't want any interruptions to this service; also there are businesses that rely heavily on using their debit card, or multiple debit cards, and an interruption in their work would cause serious problems for the business. To tackle these temporary challenges, we found a way to enable every business to keep working seamlessly during the transfer.
Use your old ANNA account for Direct Debits and card spending
Starting today, you'll be able to control both your old account on Wirecard platform and the new one in Railsbank. We recommend treating the new account as primary for receiving and sending payments, and while we work to deliver the Direct Debits to Railsbank, you can keep your Direct Debits set up with the same banking details you've had up to now – on your old account. They'll work as usual, just make sure the old account balance is enough for the payments you have scheduled.
The same goes for the debit cards: your ANNA card keeps working and is "attached" to your old account that lives on the Wirecard platform. Once we're able to issue cards with Railsbank, you'll receive a new ANNA card (or cards, as many as your business needs) in the post.
How to transfer money between the new and old accounts
We're working on improving the flow in an upcoming app update. Meanwhile, you can make the transfers in the in-app chat:
Tap "Transfer between accounts"
Choose which account you would like to transfer money to
Type the amount you want to transfer, or just tap "Transfer balance" to transfer everything
Below are the answers to some of the questions you might have.
How long does it take to transfer money between accounts?
Payments with Railsbank work instantly, however, Wirecard has longer payment timeframes. As a result, transfers from Wirecard (your old account) to Railsbank (the new primary one) should take about 40 to 70 minutes; transfers from Railsbank to Wirecard should take about 15 to 45 minutes.
How can I view my old ANNA account?
Tap on "Connected accounts" on the overview screen – the old account is there, along with its full transaction history.
Are there any fees or limits for the transfers between my accounts?
There are no limits on the transfers you make between the two of your ANNA accounts.
Your usual account limits remain the same: inbound and outbound bank transfers for old and new accounts are calculated cumulatively, and your ANNA debit card attached to the Wirecard account still has the same limits for purchases and ATM withdrawals during the transition period.
Should I switch my card payment service (Square, Stripe, Paypal etc.) to the new account?
We advise you to not do that at this point. It's better to keep your current settings, as many of these services require your Direct Debit information for setup and verification. We can't yet offer Direct Debits with your Railsbank account, so the setup would be unsuccessful. Our current recommendation is to keep using your old Wirecard account details if you use any of these services:
Elavon
First Data
Payment Sense
Square
Stripe, and anything that works via Stripe – Shopify, for example
Worldpay
PayPal
However, if you use iZettle, you should be fine to switch to your new Railsbank account – they don't require Direct Debits for the setup.
Can I still set up new Direct Debits and pay the previously set up Direct Debits from my old Wirecard account?
If you're an existing ANNA customer and you have a Wirecard account, you can still use that account's details for Direct Debits. However, if you've only recently signed up for ANNA you won't have this option as you will only have a Railsbank account. We'll let you know as Direct Debits are available.
Why are we switching to the new provider at all, what's the benefit of it?
Wirecard will be winding down its services in the near future, so this switch is a necessity not a choice. But we were already looking for a new provider before the Wirecard situation in June. Here are some of the benefits of using Railsbank as a provider:
Instant Faster Payment transfers. No more 'your payment will be credited in 15-45 minutes / reach the recipient in 2 hours'.
Outgoing transfers now come with the sender name and sort code or account number in the details, instead of a long string of numbers and the Barclays holding account details. This will look a lot better on beneficiary account statements. It also means better integration with services that require payment to be sent from an account with a Business name – for example PayPal and others.
BACS transfers will be credited earlier – on a second day right after 5pm rather than on the 3rd day.
We'll be able to operate with single faster payments over £50,000.
Significantly reduced maintenance periods – no more interruptions to the service every other weekend.
Open a business account in minutes
Take the load off with ANNA, the business current account that sorts your invoices and expenses.
Enter your mobile number
Get a business account and a debit card that miaows
We create, send and chase up your invoices
We snap and sort your business expenses
Never miss a deadline, with handy tax reminders