You can now pay cash into ANNA
8 February, 2022 · 5 min read
Lots of businesses still trade in cash, and for some time ANNA customers have asked for the ability to pay that cash straight into their ANNA accounts. We've listened: You can now pay cash directly into your ANNA account. No more paying it into other accounts and transferring it over (and no more stuffing it under the mattress).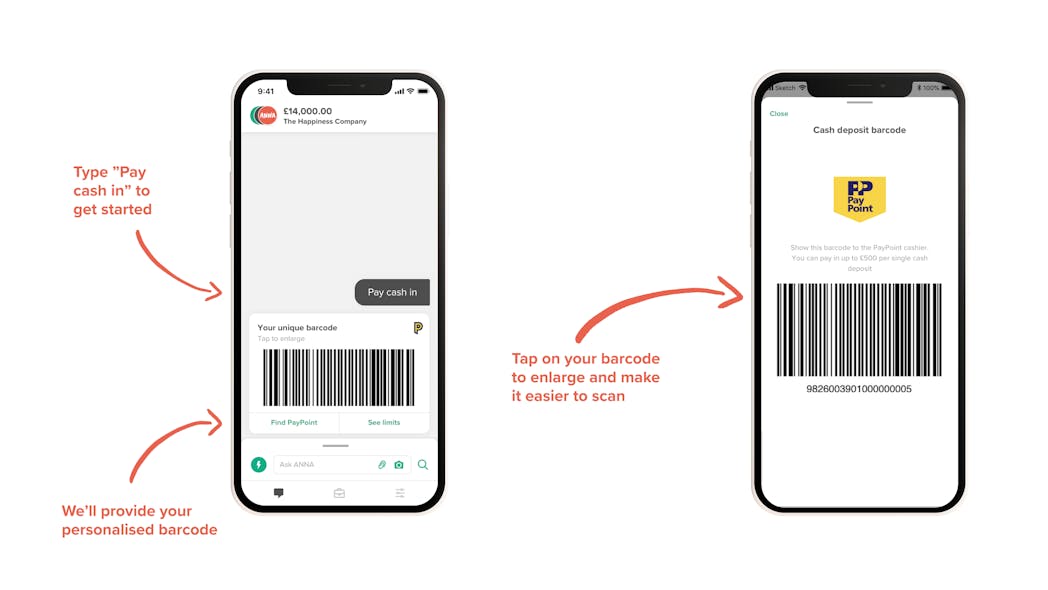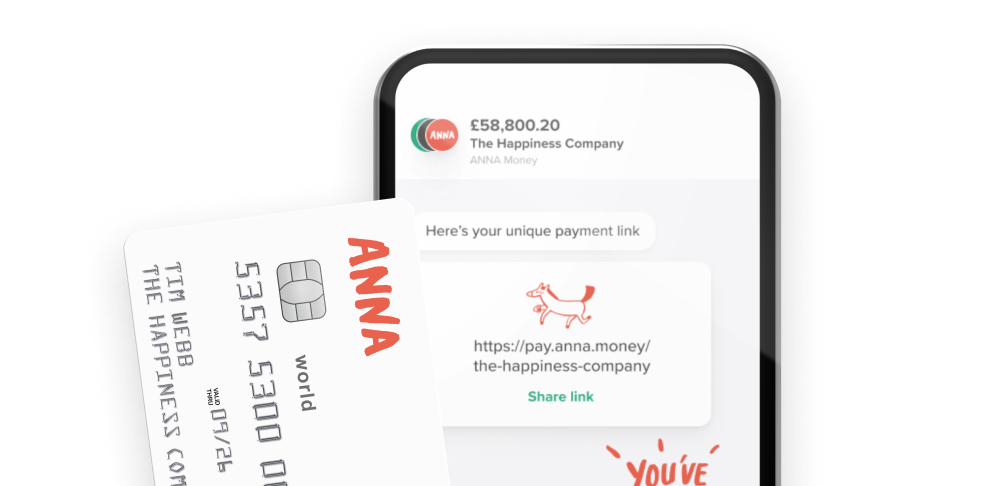 Open a business account with ANNA and get your taxes sorted
With ANNA you get a debit card, automated bookkeeping, a personal payment link, 1% cashback and 24/7 customer support
Partnering with PayPoint
We've partnered with Paypoint to allow our customers to pay cash into their ANNA accounts. It couldn't be easier, and once you're set up all you have to do is pop into your local PayPoint store, type "Pay cash in" in chat and then show the cashier your unique cash barcode. Hand over your money and it'll appear in your account. It's that simple.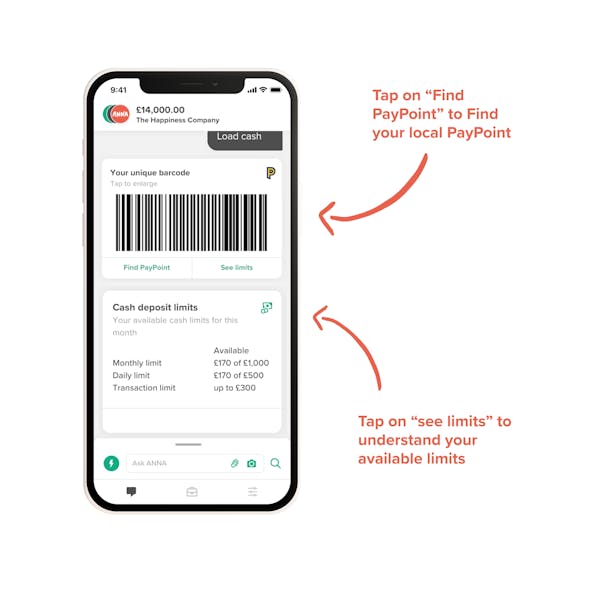 You'll be able to find your closest PayPoint and keep track of your limits
Getting set up
The first time you use the new cash skill with ANNA, we'll need to check a few things to meet our regulatory requirements but this should be quick and painless.
What you'll need to let us know:
A good idea of where you will be accepting cash, this can come in the form of the following examples:
– a lease agreement;
– a recent business rates bill;
– confirmation from a market about a stall;
– your market trading licence from the local council;
– a receipt or bill from a recent job;
– or even a social media presence or website
An estimate of what percentage of your income is likely to be from cash
And finally, whether or not you also accept card payments
You can pay in £300 of cash at a time, with a daily limit of £500 and a monthly limit of £1000. Paying in cash costs 1% per deposit. Our Business and Big Business customers will get a number of free deposits each month.
Give it a go
So what are you waiting for? If your business takes cash, now's the time to pay it into your ANNA account.
Open a business account in minutes
Take the load off with ANNA, the business current account that sorts your invoices and expenses.
Enter your mobile number
Get a business account and a debit card that miaows
We create, send and chase up your invoices
We snap and sort your business expenses
Never miss a deadline, with handy tax reminders