New in ANNA – File upload feedback
12 January, 2022 · 5 min read
Now when you photograph (or upload) a receipt or invoice to ANNA we give you clear feedback in chat if it's been successfully matched to a transaction or not.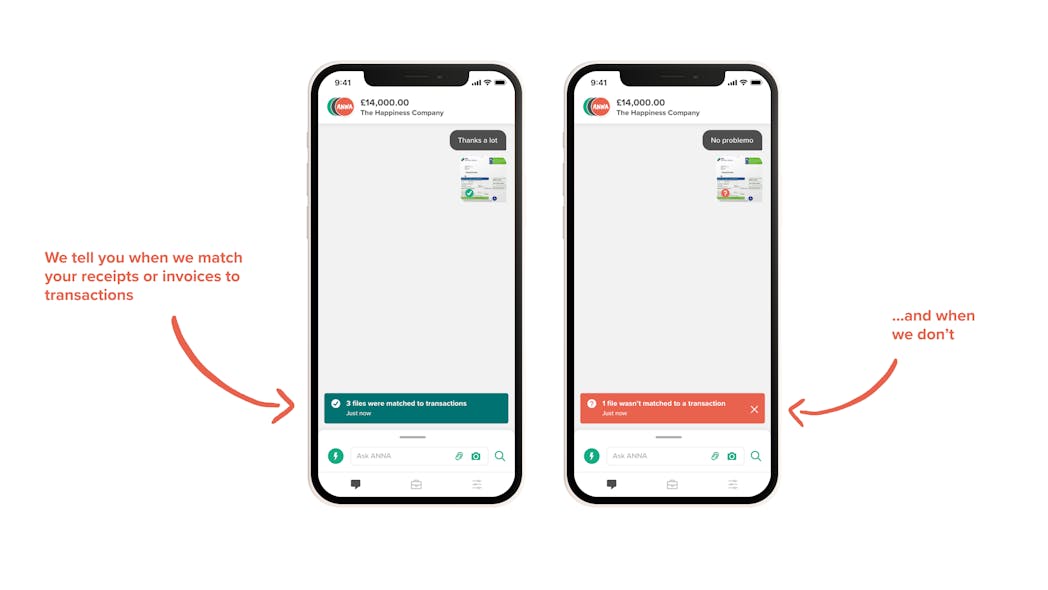 Until now, when you uploaded a file to ANNA chat, we didn't immediately tell you if it was successfully matched to an incoming or outgoing transaction – or if we weren't sure what to do with it. That was potentially confusing and sometimes meant receipts and invoices hanging around in your chat history without being matched to anything. We're happy to say we've improved this process.
We've now added feedback to everything you upload to ANNA chat, so you know straight away when a photo of a receipt or an uploaded invoice is matched to the correct transaction in your account history – or if we couldn't recognise what to do with the file. Here are a few examples to show when it comes in handy.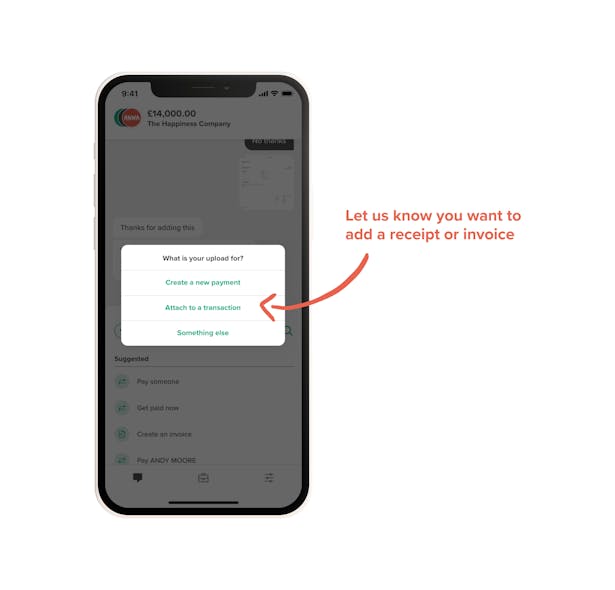 Matching photos to transactions
Upload or photograph a receipt or invoice and choose "Attach to a transaction". You can also email documents to receipts@anna.money or share to ANNA from other apps. ANNA will then extract the information from the document (yes, including from a photo of a receipt) and search for relevant transactions in your business account history, taking into account the sum, the VAT amount and other details. You'll then see if we've matched your file or not. This information is instantly used to calculate your taxes, and to prepare reports for you to file to HMRC when the time comes. So that's your bookkeeping sorted!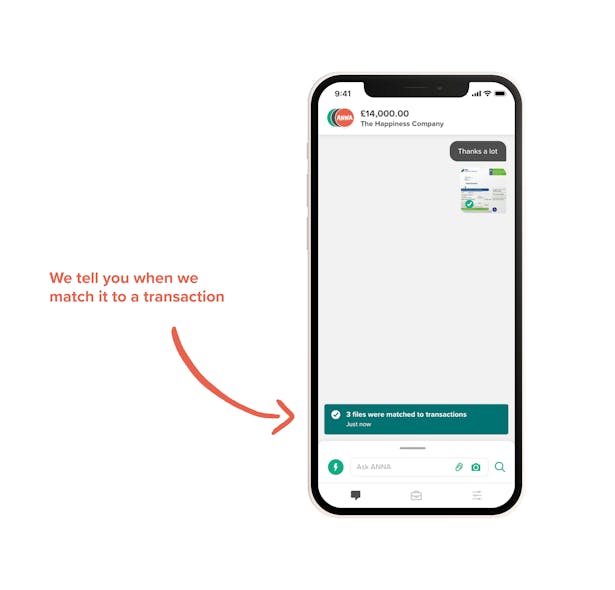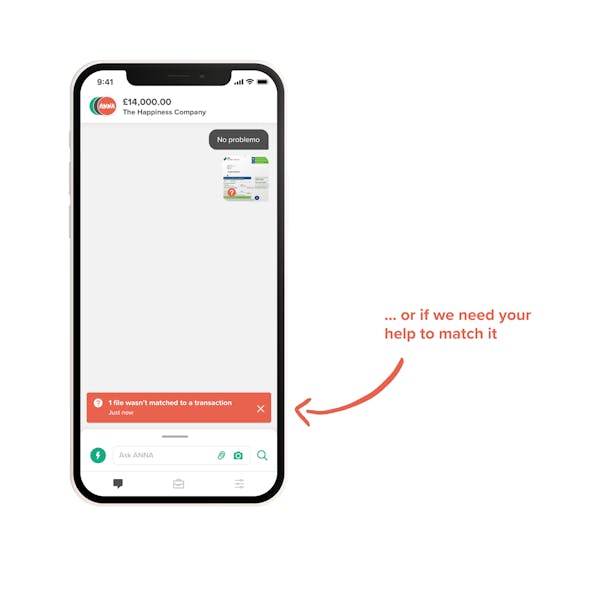 If a file isn't matched with anything
This might happen, for instance, because of bad lighting in the photo. Or if for some reason the numbers don't match with what we can see in your transaction history. Either way, we'll let you know if we couldn't match it, and you can always manually reassign your documents by tapping the thumbnail of a file in question and matching it to the right transaction.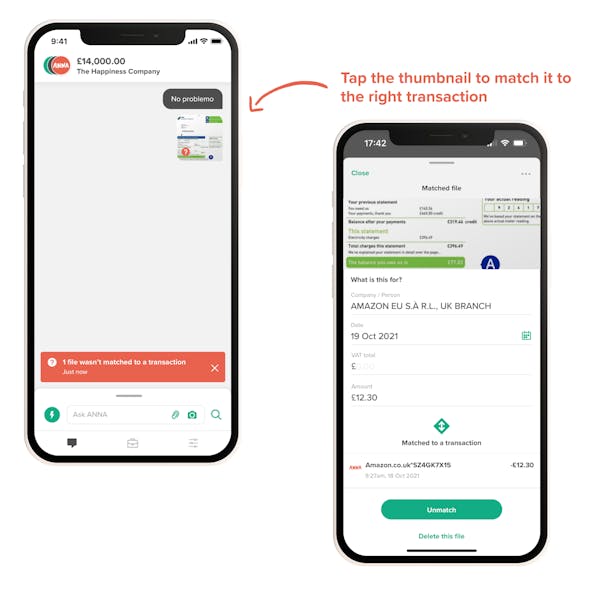 This also helps ANNA learn to do it better next time.
Creating payments from invoices
This is quite straightforward: send us an invoice as a photo or a PDF and choose "Create a new payment" – ANNA will extract all the info such as the name and the banking details of the payee, then create a new payment and ask for your confirmation to send the money from your account. Who fills in all that data manually anymore?
Give it a go
File upload feedback is already live on all ANNA Money and ANNA Admin accounts – go ahead and try uploading some receipt photos! Let us know how it goes in the app chat.
Open a business account in minutes
Take the load off with ANNA, the business current account that sorts your invoices and expenses.
Enter your mobile number
Get a business account and a debit card that miaows
We create, send and chase up your invoices
We snap and sort your business expenses
Never miss a deadline, with handy tax reminders